What's New at Living Places
Friday, 04/16/2021
According to the most recent figures from NJAR (New Jersey) the state‑wide median sold price was 5.6% over the asking price. Compare asking to sold prices for Active Adult homes in Mercer>, Burlington and Camden counties.
---
Thursday, 04/15/2021
According to the Wall Street Jurnal this week, big foreign investment firms that buy office buildings, hotels and shopping centers around the world have a new favorite real&$8209;estate play: single‑family homes in American suburbs. These institutions are partnering with U.S. housing companies to buy or build rental homes by the thousands. In suburban neighborhoods near cities such as Atlanta, Las Vegas and Phoenix, blocks of families are sending monthly rent checks to ventures backed by Canadian pension funds, European insurers, and Asian or Middle Eastern government-run funds.
---
Wednesday, 04/14/2021
The City of New Ulm, Minnesota topped the list of realtor.com's 2021 edition of the most affordable small towns in the country (populations under 50,000). According to the report the median listing price was $139,000.
---
Tuesday, 04/13/2021
Five of the 10 most-popular states to which millenials are migrating all have no income tax (Texas, Colorado, Washington, Arizona and Florida). This according to smartasset.com. We find it interesting that Pennsylvania is sited as the #10 place to which they are moving, which, of course, does have an income tax.
---
Saturday, 04/10/2021
Highest and Lowest annual single-family Property Taxes
By dollar amount at the state level, New Jersey had the highest average property tax on single-family homes at $9,196, followed by Connecticut at $7,395; New York at $6,628; New Hampshire at $6,596; and Massachusetts at $6,514. The states with the lowest average property tax on single-family homes were Alabama at $841, followed by West Virginia at $849; Arkansas at $1,147; Tennessee at $1,202; and Mississippi at $1,241. — ATTOM Data Solutions
---
Friday, 04/09/2021
Best Markets for First Time Buyers
An article yesterday from Realtor Magazine offered it's pick of the top 10 cities for first time buyers that offered home availability in addition to job opportunites.These cities are:
---
Wednesday, 04/07/2021
Looking to Buy a Vintage Home?
The age of housing stock can vary dramatically across the country. For example, New York has some of the oldest homes, with a median age of 60 years. Massachusetts follows, with a median age of 56 years, and Rhode Island with 55 years. Washington, D.C., has a median age of more than 79 years for its housing stock, but housing experts point out the District of Columbia is a smaller urban area compared with other states. — Realtor Magazine.
---
Sunday, 04/04/2021
Farmland Prices Rise
Farmland values increased during 2020 as higher grain prices buoyed revenue for farmers. Land prices in the region that covers parts of Illinois, Indiana, Iowa, Michigan, and Wisconsin saw a 6% increase last year, which marks the largest hike since 2012, according to the Federal Reserve Banks. — Realtor Magazine.
---
Sales of homes built more than 100 years ago in the New York area climbed 16% between 2019 and 2020, according to data from realtor.com. The median sales price of these types of homes is $236,000.
---
Friday, 04/02/2021
As work-from-home becomes more of a national norm, prospective homebuyers are seeking better home values in small towns that still offer a lot of amenities. One of those is Bay City, Michigan ‑ a town of approximately 33,000 ninety minutes outside of Lansing — that's one of the 25 hottest MSAs in the country. With a median listing price of $92,000, Bay City is luring people from all over the country. — housingwire.com.
---
Thursday, 04/01/2021
According to realtor.com's Market Outlook, only San Jose (+48.1%), San Francisco (+39.1%), Los Angeles (+19.7%), and New York (+6.9%) saw newly listed homes increase on a year-over-year basis. However, each of these metros was affected by the COVID-19 pandemic and subsequent drop in selling activity earlier than others across the country this time last year. Overall, newly listed homes in the largest 50 metros decreased by 24.3% compared to last year.
---
Wednesday, 03/31/2021
ATTOM Data Researchers cited Bibb County, Georgia as number 1 among the 61 single-family identified rental growth counties where average wages increased over the past year and the potential 2021 annual gross rental yields are 10% or higher.
---
Tuesday, 03/30/2021
Updated Neighborhoods
Chester County, PA
Delaware County, PA
---
Monday, 03/29/2021
New on Living Places
---
Fox Business web reports that new millennial homebuyers are flocking to smaller 'lifestyle' centric cities such as Houston, Aspen, and Miami.
Franklin County Pennsylvania is perhaps most notable as the home to historic Chambersburg Borough, the county seat. Year-over-year (past 365 days) the median time to sell a single family home dropped to half — 15 days vs. 31 days.
---
Sunday, 03/28/2021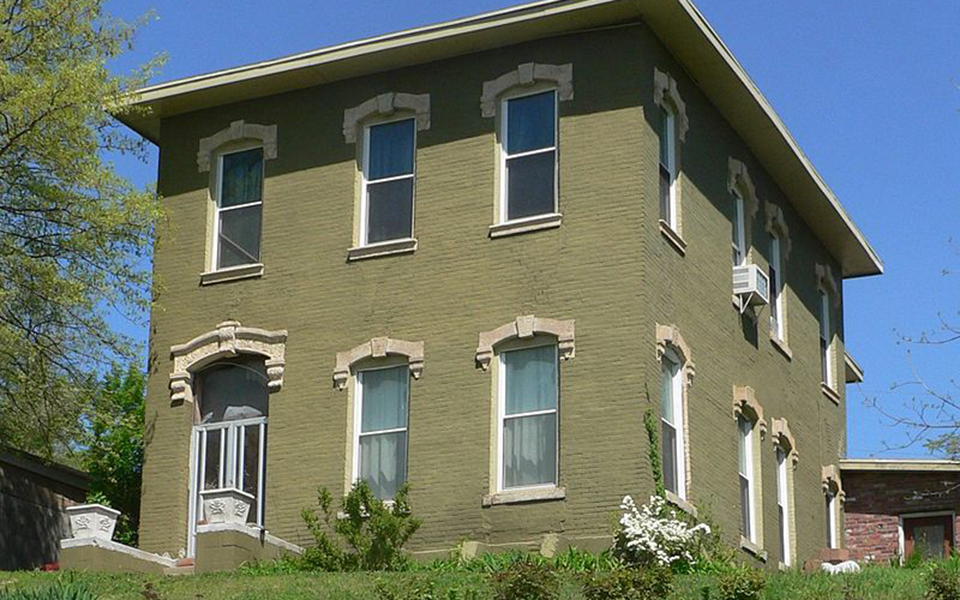 Sometime in the 1950s Kansas passed over the 50 percent urban threshold. From that point to the present, the urban reality has clashed with the romantic myth of rural Kansas in the minds of state residents.
---
High Cost of Living
While not as much of a national trend, the rising cost of living in the Northeast has made both ends of the homeownership process difficult to afford. For first-time homebuyers, the high cost of housing in states like New Jersey, paired with high property taxes and rising student debt burdens, can make homeownership nearly impossible for many.
For seniors on fixed incomes, rising property taxes and an increasing cost of living make it difficult to maintain a high-quality of life in their long-time homes. Additionally, the McMansion and larger home trends that defined the '80s and '90s have caused many seniors to suddenly face the daunting task of maintaining large, mostly empty homes by themselves. (www.rebusinessonline.com).
---
The City of Chicago was ranked as the second most attractive metro area to buy a home based on a comparison to the costs of renting versus home ownership. However, hopes that a surge in new home construction could partially address the continuing inventory shortage were dashed in February when bitter cold weather throughout much of the country limited activity. In the Midwest, new housing starts were down 35% compared to January. Further, significant increases in lumber prices have added more than $24,000 to the price of the average, new single-family home, and nearly $9,000 to the price of a multifamily home since April 17, 2020 according to the National Association of Home Builders. (March 2021, Illinois Housing Price Forecasts [PDF])
---
In Texas, the Extraterritorial Jurisdiction (ETJ) is an "unincorporated area that is contiguous to the corporate boundaries" of a city. (See detailed definition [PDF])
---
Saturday, 03/27/2021
Popular U.S.A. Boom Towns (Read More)
---
Counties with the lowest potential annual gross rental yields for 2021.
---
In an article earlier this weeek, the website homebuyinginstitute.com made its' foray into the 2022 real estate market prediction game. It's opinions wer grouped under four main points.
Less Demand fro Home Buyers
Higher Mortgage Rates are Likely
Home Prices will Keep Rising, Possibly at a Slower Pace
Inventory will Remain a Challenge in Most Cities
---
Friday, 03/26/2021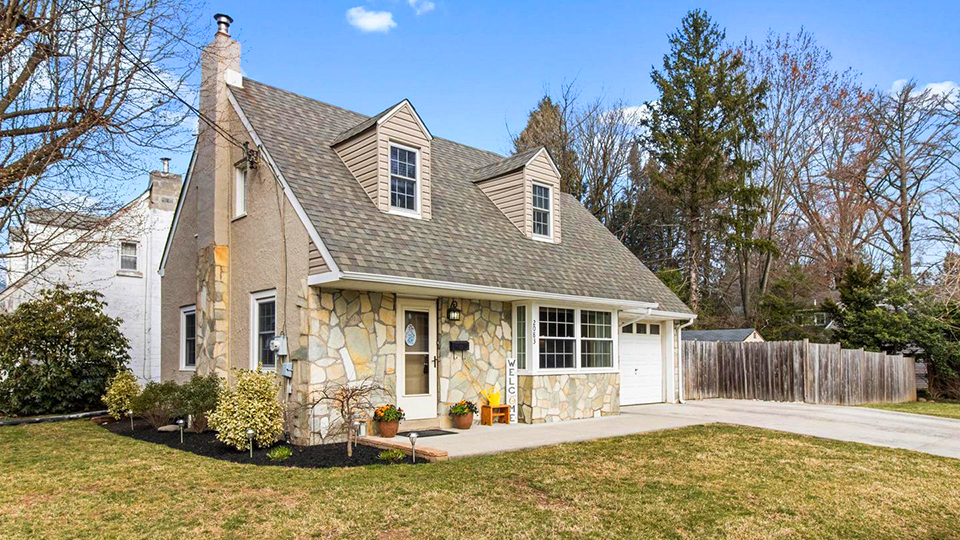 Landreth Manor is an early 20th century residential neighborhood in Bristol Township, Bucks County, PA.
---
Burlington County in New Jersey is the Delaware Valley's leading open space county with more than 42% pf its total area. (County Comparison PDF).
---
Pennsylvania Public School Districts listing by district name/county.
---
Thursday, 03/25/2021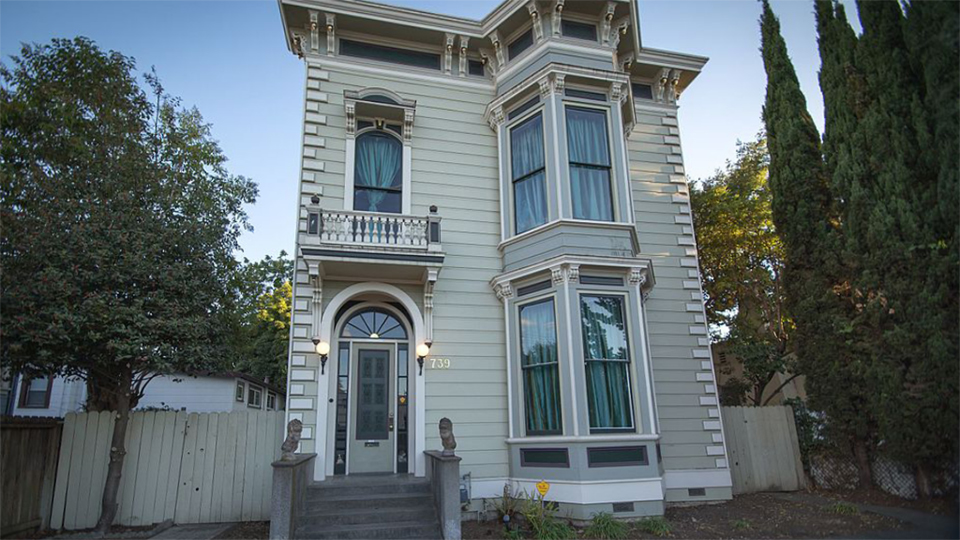 Realtor Magazine daily news sites the City of Vallejo, CA (Solano County) as #1 among the top 15 housing markets right now. The median listing price is $510,000.
---
This month the real estate Investment company Norada released a report titled Housing Market Overview: Philadelphia Metro Area. (Read More)
---
The Anderson South Carolina Historic District is getting noticeable attention on Living Places this month with search engines and social media (including google, yahoo, bing and duckduckgo, facebook) referring over 50 different vistors combined from more than 20 different cities. The large majority of the visits were yesterday.
---
Wednesday, 03/24/2021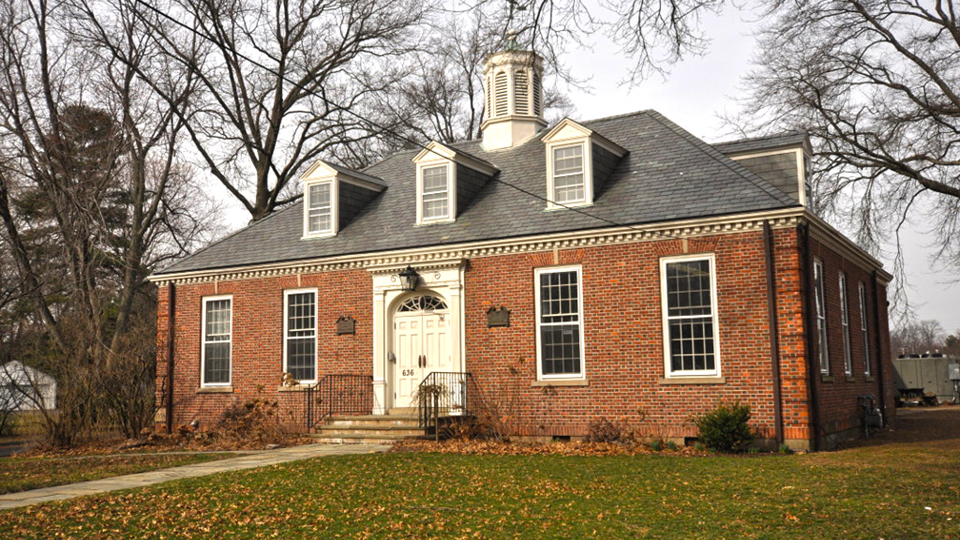 The Fairfield Historic District includes portions of the original town's four Squares. It includes all buildings bordering the Old Post Road from the Post Road to Turner Street and it includes the buildings southeast and northeast of the Town Hall on both sides of Beach Road to a point just before the Old Burying Ground which is on the southwest side of Beach Road
---
Tuesday, 03/23/2021
John McGrath, a popular developer of 55+ communities in Bucks County, PA, had the following to explain why he's so bullish here. "Bucks is one of the least-transient counties. People move here and stay put. While most communities have approximately 15% senior citizens, Bucks is closer to 30%." Browse 55+ homes for sale, pending and sold in the county at Bucks County Active Adult
---
Wither goest the residential real estate marketplace ... Really? (Read More)
---
According to the housing researchers, Zonda, orders for new construction homes and average sales per community are up more than 52% across the Philadelphia area, year‑over‑year. As impressive as that is, the Jacksonville area is up more than 80% for the same measurement.
---
Lansdown Borough tackles correcting 2021 sewer bill overcharges. (More (PDF)).
---
Palm Beach County. FL single‑family luxury ($1‑million‑and‑up) transactions jumped 62.3% year‑over‑year to 172 sales in February 2021. Palm Beach existing condo luxury ($1‑million‑and‑up) sales increased 93.8% year‑over‑year to 93 transactions. — Source: Miami Association of Realtors as reported in The Word Property Journal.
---
Monday, 03/22/2021

Heritage Creek — circa 2001, 55 plus carriage home on Maxwell Manor sold in 5 days for over list price by Nadine Simantov, Keller Williams Real Estate, Langhorne. Call for details. (215) 858‑2068
---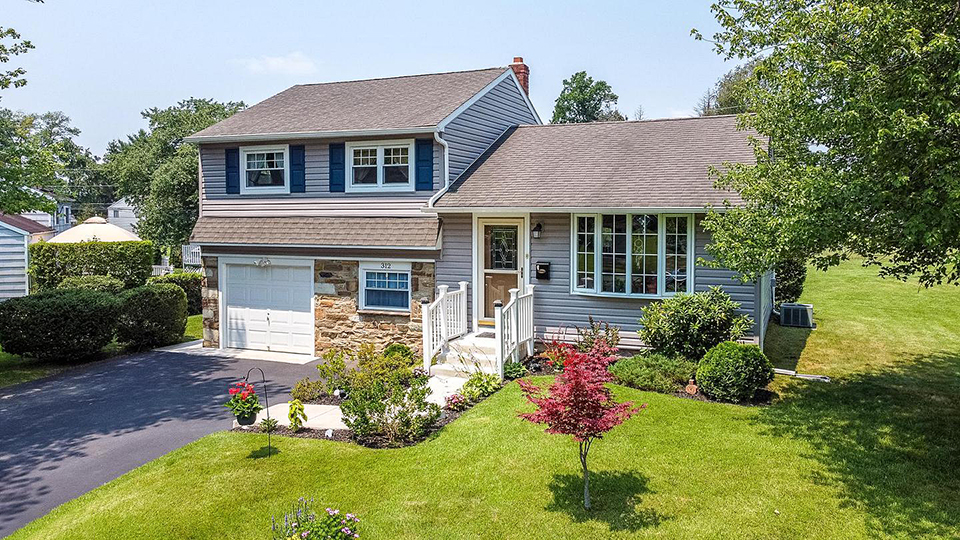 Warminster Village — circa 1951 home on Green Road sold in 5 days for over list price by Keller Williams Real Estate, Langhorne. Call for details. (215) 757‑6100
---
Home Builders Slow Production
"Despite strength in buyer traffic and lack of existing inventory, builders are slowing some production of single-family homes as lumber and other material costs, along with interest rates continue to rise," says Chuck Fowke, chairman of the National Association of Home Builders. "Shortages of lumber and other building materials, including appliances, are putting future construction expansion at risk." — Source: Reator Magazine.
---
Bradford Woods Borough (Allegheny County, PA) was incorporated on May 3, 1915 when it separated from Marshall Township. It was developed as a result of the construction of an interurban line, the Harmony Shortline, which extended northward from the old town of Allegheny into Evans City Borough in Butler County where it forked, with one branch going to Butler and the second to Harmony.
---
Sunday, 03/21/2021
Real Estate Sales Commissions
According to various news sources, it appears more lawsuits are lining-up challenging real estate commission structures and practices. Complaints challenge what they refer to as "inflated costs to consumers." Have you had a chance to come across any of these? Whether you have or not, we would love to hear your opinion on real estate commissions. Let us know at feedback@livingplaces.com.
---
Saturday, 03/20/2021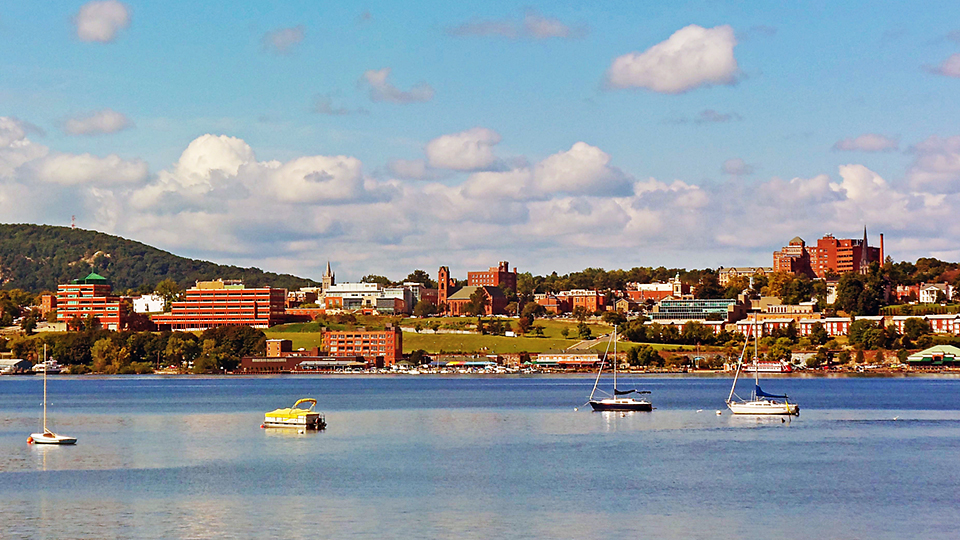 The Hudson River rises by two main branches in the mountains west of Lakes Champlain and George. The east, or Schroon branch, passes through Schroon Lake, and the other branch rises farther west by various head streams, the two uniting in the southern part of Warren County.
---
An article in the New York Times online has a headline: Hudson Valley Real Estate Market Still Overheated with an introductory outset "New Yorkers scouring northern towns for second homes have pushed prices up and made it harder for locals to find affordable homes.
---
Friday, 03/19/2021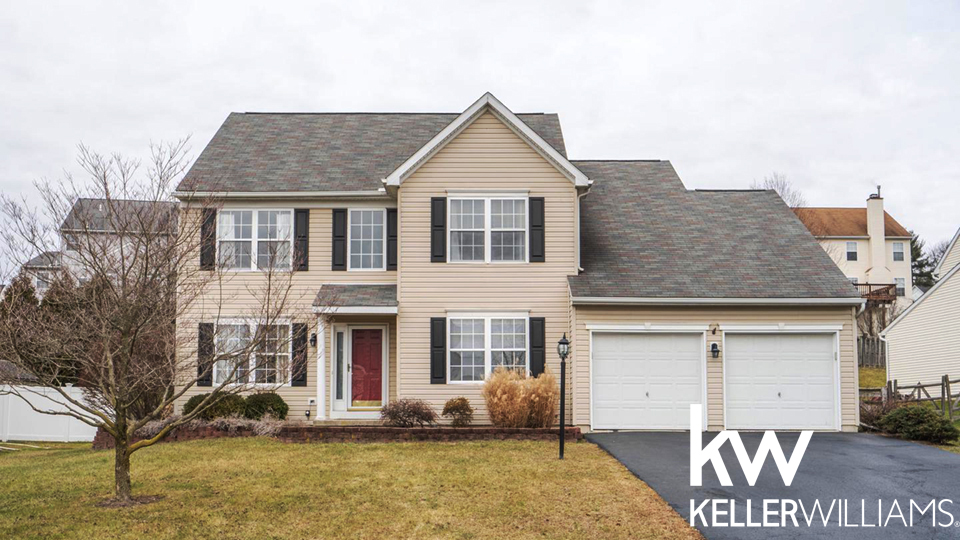 Turnberry Farm is a residential subdivision of detached singles built from the late 1990s through the early 2000s in Upper Pottsgrove Township by Rotelle Builders.
---
Single Women Homeownership Rates †
In the Philadelphia area, which includes Camden and Wilmington, the homeownership rate for single females is 51.3%, compared to 47.5% for males. Single female homeowners are older by a decade, at 67 years old, compared to 57, and men outspend women on their homes by about $10,000, at $212, 362 verses $202,954.
Homeownership rate for single women is higher than the rate for single men by 0.5% in the Wilkes-Barre, Scranton and Hazleton area. In northeast Pennsylvania, the homeownership rate for single females is 54.6%, compared to 54.1% for single male homeowners. The median age for a single female homeowner is 69, while it is 58 for men. Single males tend to spend more on homes, the median is $127,706, compared to $120,212 for women.
In the Harrisburg and Carlisle region, single women own more than single men by 1.2%. In the area, 53.2% of single females own, while 52% of single men do. The median age of a single female homeowner is 66, while the median age for the single male owner is 60. Male homeowners spent about $5,000 more on their homes at $155,901, compared to $150,755 for women.
In the Allentown, Easton and Bethlehem metro area, the homeownership rate for single women is higher than the rate for single men by 0.3% in the area, with 55.4% of single females owning, compared to 55.1% of single males, while the median age is older for females, at 69 years old compared to 60 years old for men. The median home price is comparable, with females spending $167,679 and males spending $170,677.
† Source: Kelly Leighton, Pennsylvania Asspociation of Realtors.
---
Thursday, 03/18/2021
A recent real estate magazine feature article covers what it calls "untethered" workers who it is claimed comprise 5.6% of the county's workforce. For those who consider a move, we refer to as "location independents." While this include many new home‑workers due to recent changes in corporate operations, there are other types of location independent movers as well—folks seeking a move considering a wide variety of geographic destinations. Realtor Magazine summarizes the following cities with the largest number of people in the untethered class. San Francisco, California; San Jose, California; Austin, Texas; Los Angeles California; Seattle, Washington; Washington, DC; New York, New York; Boston, Massachussets; Denver, Colorado; and San Diego, California.
The Delaware Valley Regional Planning Commission (DVRPC) just released a Pedestrian Portal which includes a dataset, an interactive map anyone can use to view the data, and resources that support the development of more pedestrian connections.
---
Wednesday, 03/17/2021
According to Canada's Fraser Institute. over the course of a year, a net of 788,381 people moved to Florida, New Hampshire, Tennessee, Texas and Virginia, the "freest" five states in America, according to the Fraser Institute's annual Economic Freedom in North America index.
---
Tuesday, 03/16/2021
The City of Gila Bend (Maricopa County, AZ) was relocated several miles south of the Gila River, just north of the Union Pacific Railroad right-of-way in the 1870s.
---
Sunday, 03/14/2021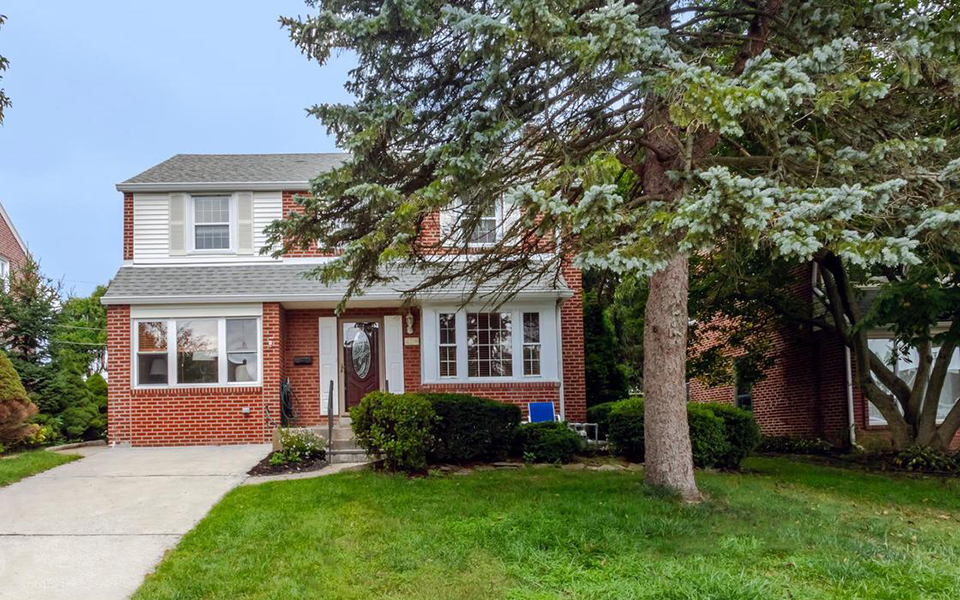 Photo of a circa 1940 home on Mill Road sold in 3 days by Keller William, Newtown; it is located in the Woodmere Neighborhood (Delaware County)
---
A study of the 50 largest Metropolitan areas by the online mortgage marketplace LendingTree shows that Tampa, Florida has the highest share of homes owned by single women at 17%, followed by Cleveland, Ohio and New Orleans, Louisiana where 16% of homeowners are single women.
---
Saturday, 03/13/2021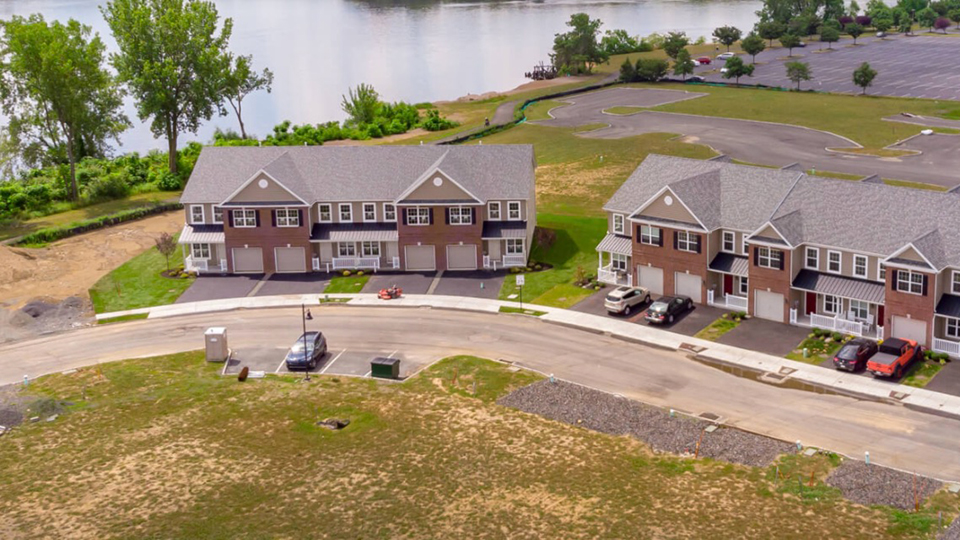 Radcliffe Court is a subdivision of about 70 townhomes located along the Delawre River in Bristol Borough, Bucks County.
---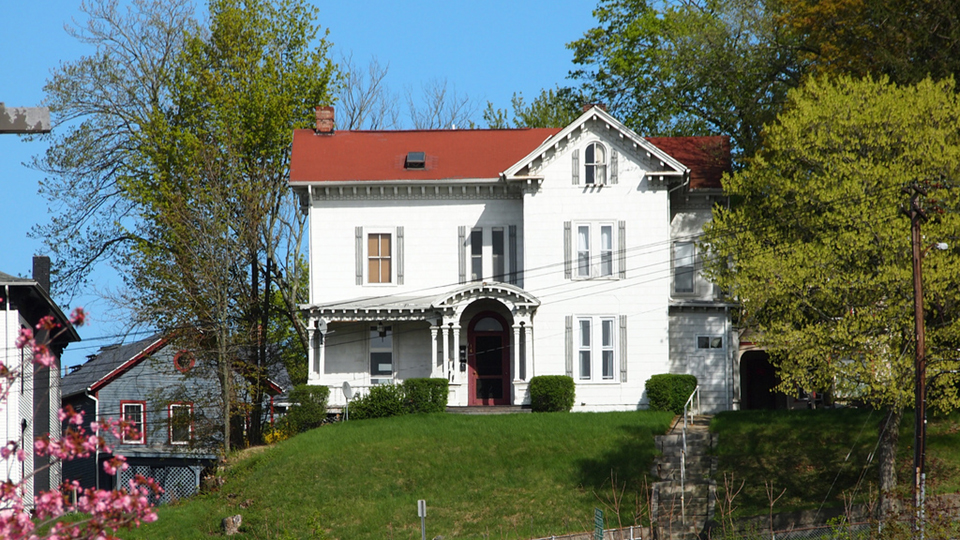 The Laurel Hill Historic District is characterized by a linear development paralleling the river along Laurel Hill Avenue and a few side streets.
---
Friday, 03/12/2021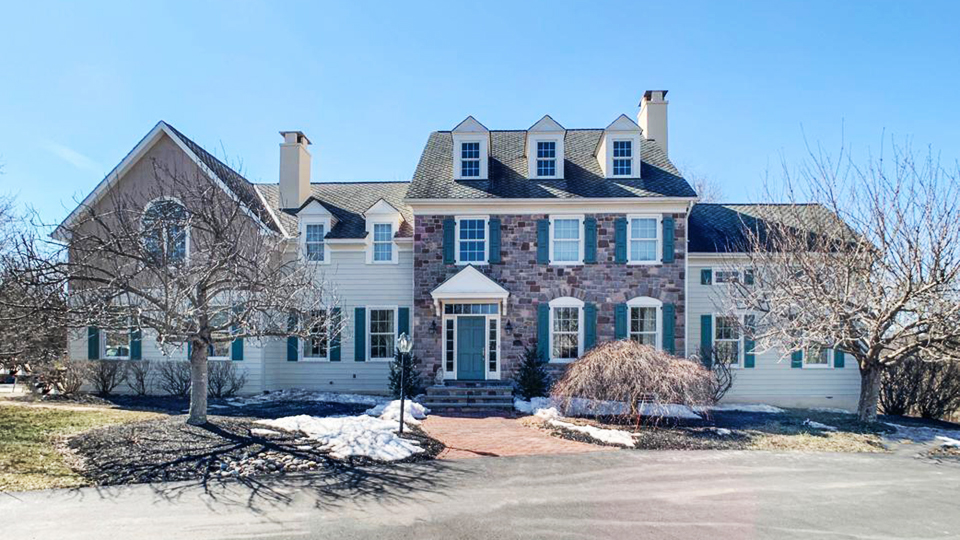 Sycamore Farm is a 1980s-1990s residential subdivision of 40 homes built by George Michal and Richard Zaveta.
---
Counter to the national trend, those states that saw a decline in completed foreclosures from last month, included: Indiana (down 75 percent); Colorado (down 75 percent); South Dakota (down 67 percent); Utah (down 67 percent); and Alabama (down 56 percent). [source: Atom Data Solutions]
---
Thursday, 03/11/2021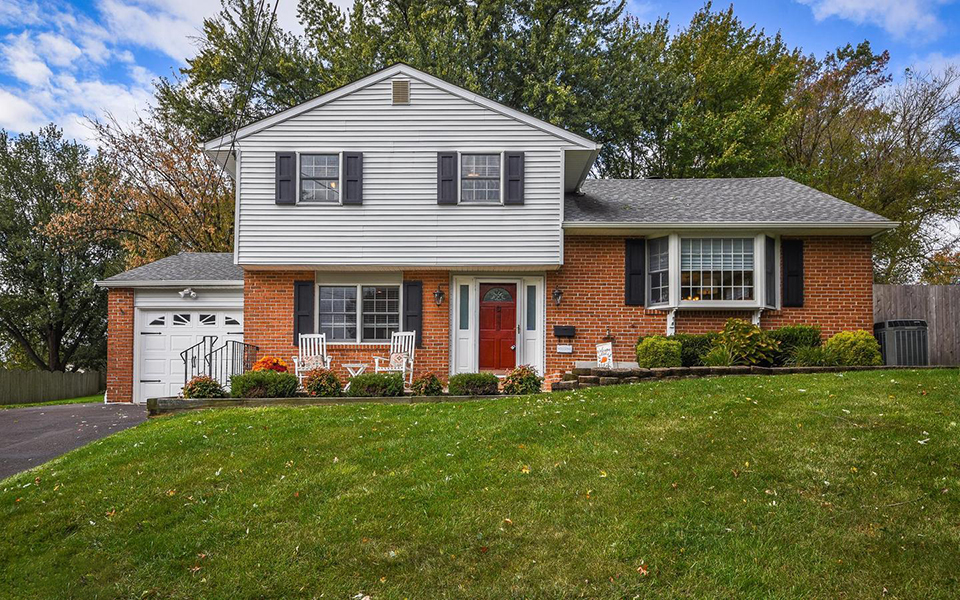 Burgundy Hills is a 1950s-1960s residential subdivision comprised of appoximately 900 homes.
---
Wednesday, 03/10/2021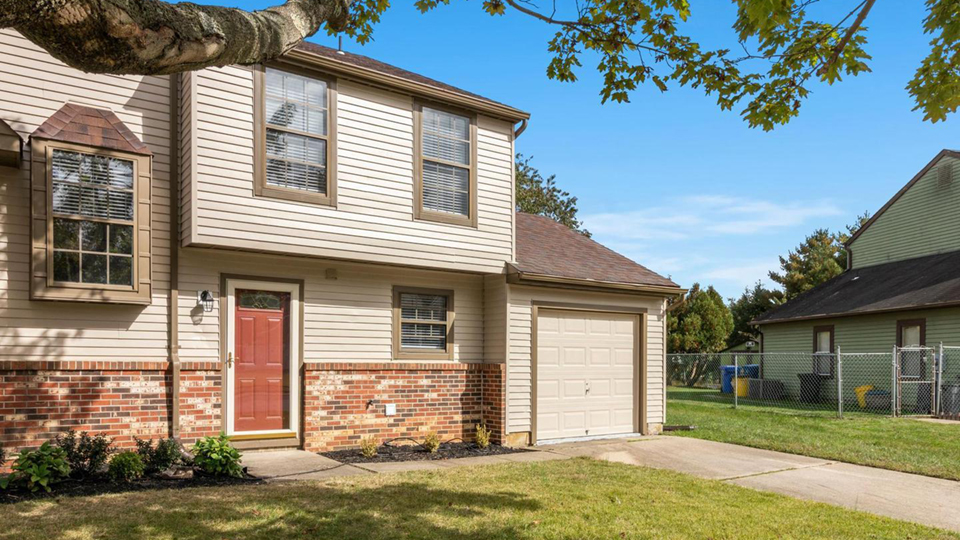 Tarnsfield is a 1980s subdivision comprised of detached singles, twins and townhomes. Access from Rancocas Road onto Lancaster Drive or Tallowood Drive.
---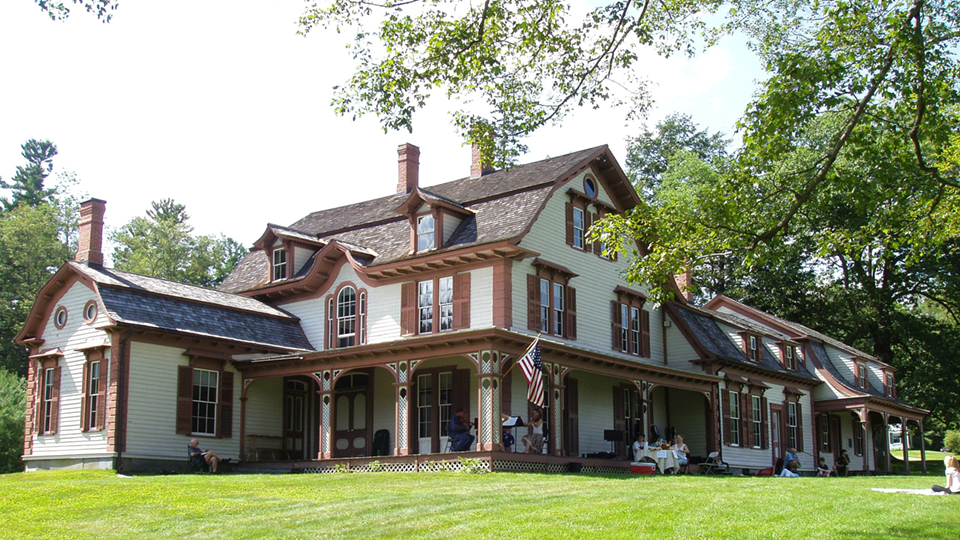 The town of Cummington, Massachusetts is home to the William Cullen Bryant homestead, a National Historic Landmark.
---
Tuesday, 03/09/2021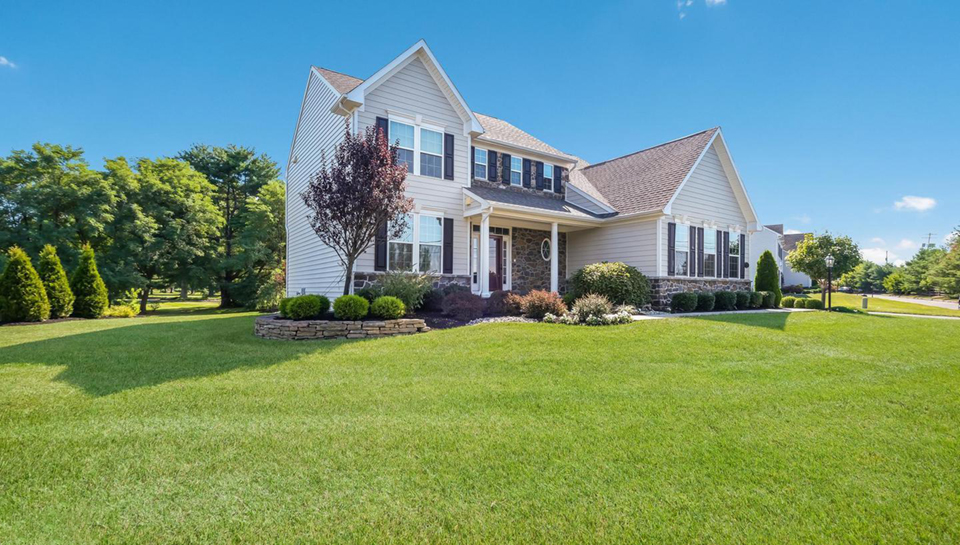 Poet's Walk is a residential subdivision of detached, single family homes in Northampton Township constructed by Judd Builders beginning ca. 2006.
---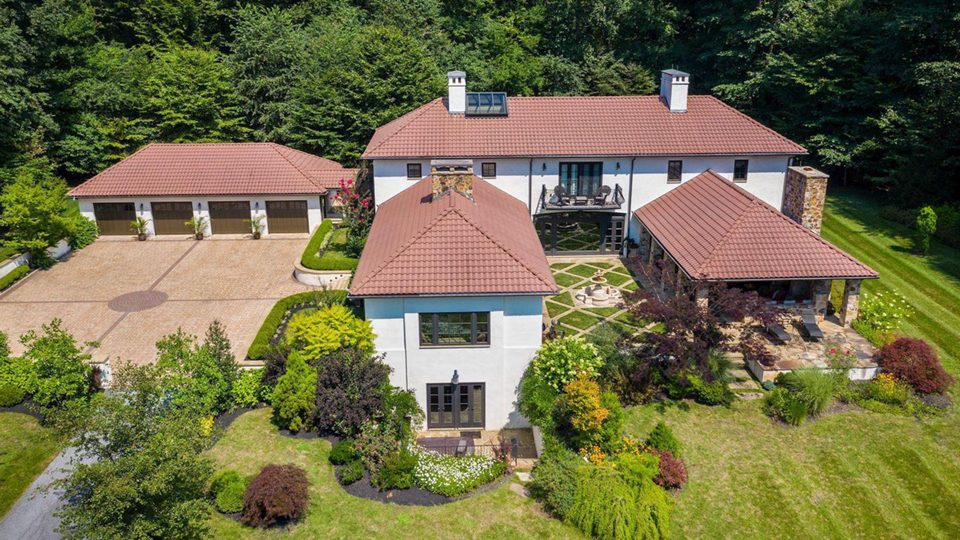 Coltsfoot is a limited access subdivision of six detached, single family homes in West Bradford Township, Chester County, PA.
---
Miami-Dade County's exclusive Indian Creek private. island enclave became a globally known location when Jared Kushnew and Ivanka Trump purchased a $32-million home there from famed singer, Julio Iglesias.
---
Greater Las Vegas sets Median Home Price Record
Las Vegas Realtors® reported that the median price of existing single-family homes sold in Southern Nevada through its Multiple Listing Service (MLS) during February 2021 was $355,000. That breaks the all-time record set in November and tied in December 2020 and again in January 2021. February's median home price is up 12.3% from $316,000 during the same month last year. (source: worldpropertyjournal.com).
---
The top five states comprising the hottest housing economies at the end of last year were: Utah, Montana, Nebraska, Idaho and Indiana. (source: bankrate.com)
---
Jersey City's Hoboken Street will be home to a redevelopment resulting in 238 luxury apartments. (source: re-nj.com.
---
Monday, 03/08/2021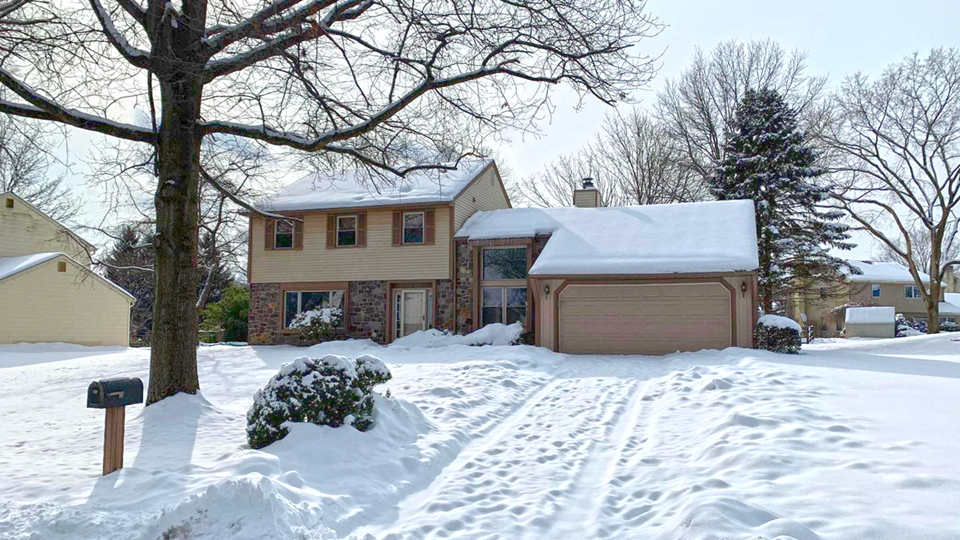 This Village Shires single was sold for asking price ($450,000) by Keller Williams, Newtown after being on the market for just a single day
---
A development team has taken the wraps off a new 90-unit affordable housing property in Plainfield, New Jersey while bringing new life to what was a blighted commercial property. (re-nj.com).
---
George Ratiu, realtor.com senior economist, cited the following 5 areas that favor buying a home over renting. These are: Cleveland, OH, Chicago, IL, Pittsburgh, PA, Riverside, CA and Miami ‑ Fort Lauderdale, FL.
---
Sunday, 03/07/2021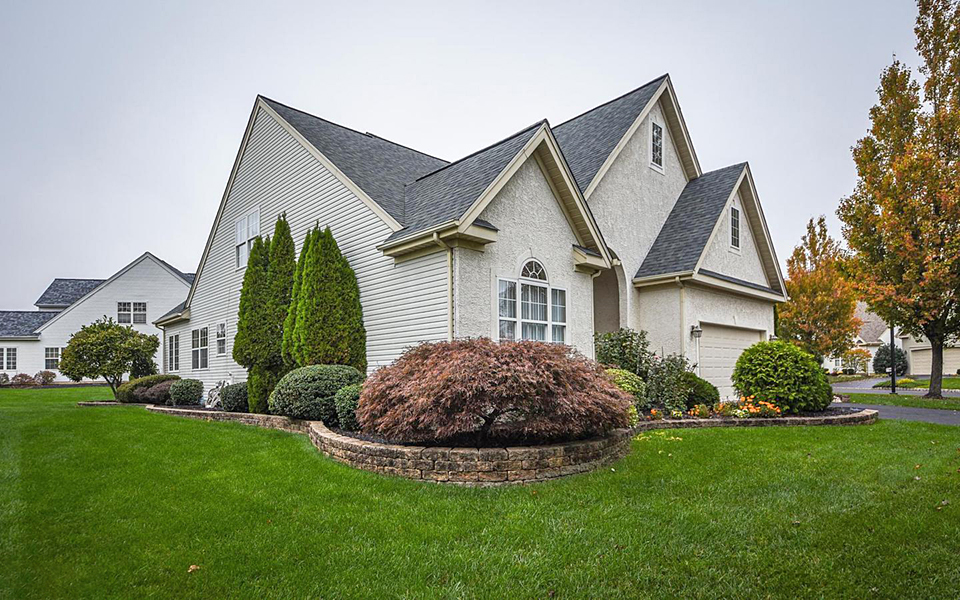 Legacy Oaks is an active adult (55-plus) community in Warrington Township, developed by Barness Builders from the late 1990s thru the earlu 2000s.
---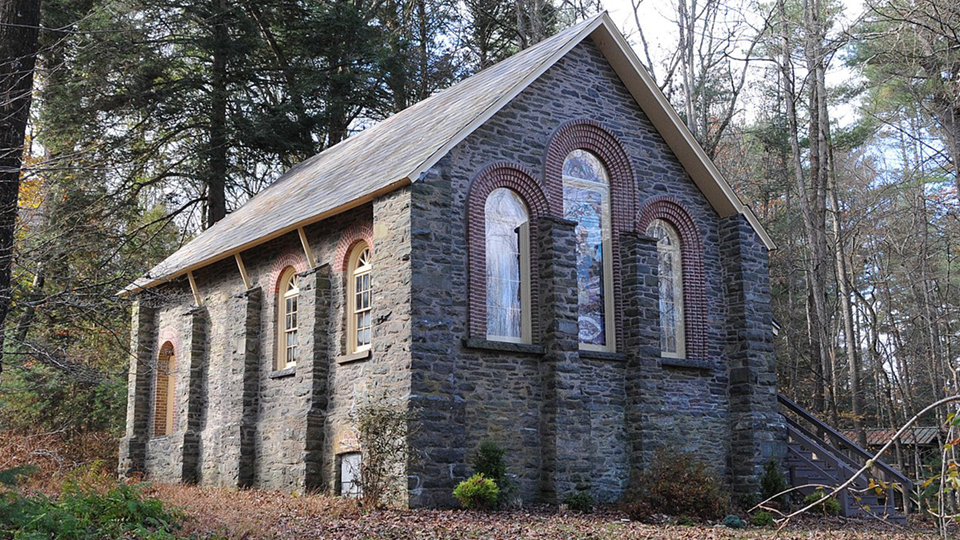 Paradise Township, Monroe County Pennsylvania is home to the National Register's Parkside Chapel. Built in 1893 the Victorian, vernacular chapel shows influences from the Romanesque style including arched, tall windows, exterior flat buttresses and brick masonry.
---
Saturday, 03/06/2021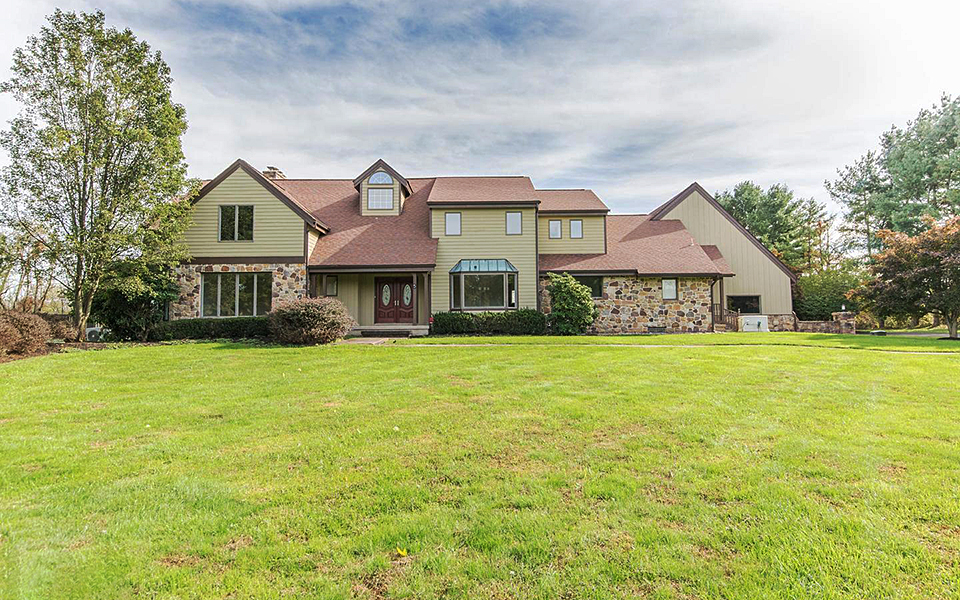 Meadowview Estates (sometimes known as Washington Meadows) is a residentia sudivision in Upper Makefield Township, Bucks County. The most recent resale was this past December for a 3,600+ sqft. home that sold for $979,000.
---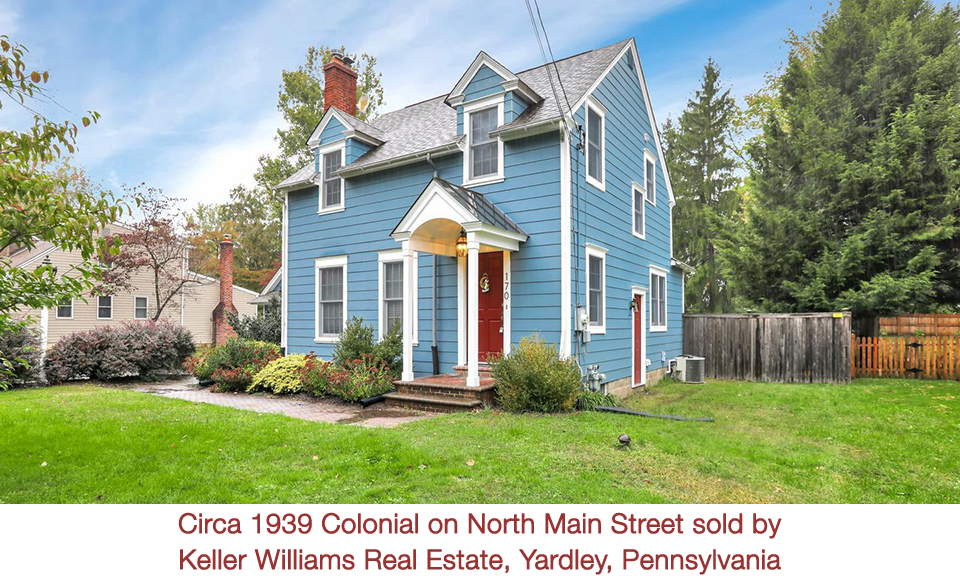 Yardley Borough was originally known as Yardleyville. It began to develop into what Americans call a village about 1807.
---
Wednesday, 03/03/2021
Home prices have posted double-digit annual gains virtually everywhere, but realtor.com® researchers uncovered six markets in the U.S. that are seeing prices fall. Most of these cities rely on tourism and college sports for their local economies, which have been impacted during the COVID‑19 pandemic. The cities noted are: Destin, Florida, Bloomington, IL, Erie, PA, Shreveport, LA, Honolulu, HI, and Terre Haute, IN.
---
Monday, 03/01/2021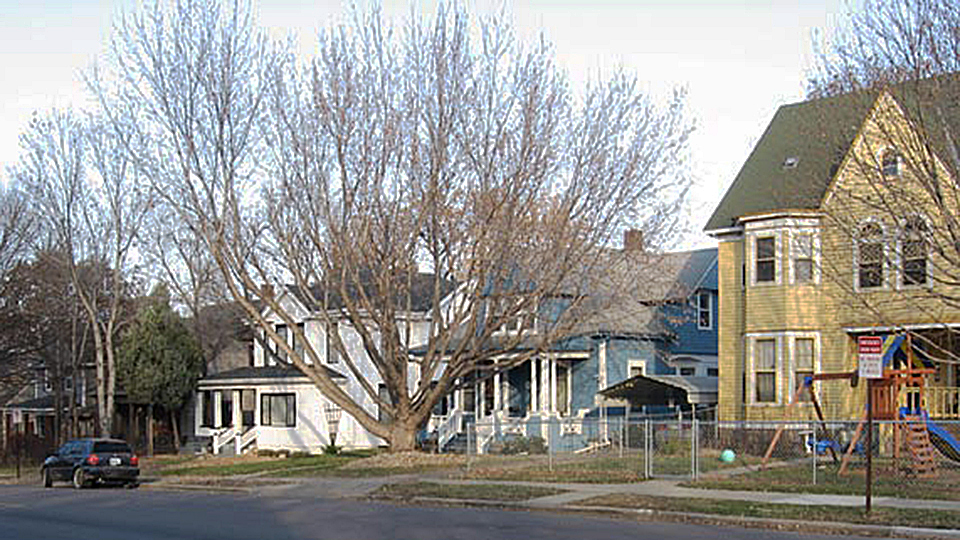 The All Saints Historic District is located in Sioux Falls, South Dakota (very unique among all U.S. States during these times). The District is comprised of 2 schools, a park, and more than 200 residences.
---
Some Hot Markets So Far in 2021
Topeka, KS, Concord, NH, Fort Wayne, IN, and Rapid City, SD contain some of the spillover areas as defined recently by Realtor® Magazine. The publication states: "The markets are close to these large metros but can offer lower home prices. They're among those dominating realtor.com's rankings of the hottest housing markets so far in 2021."
---
Sunday, 02/28/2021
One of the most visited page on-site yesterday was Cedar Hill townhomes located in Schwenksville, Lower Frederick Township. There were 13 townhomes sold there since January, 2020 with a median sold price of $218,000. The median days on market was less than one week (5 days).
---
NAR's Realtor Magazine News recently shared the following. "Short‑term rental properties are becoming more common as homeowners look to supplement their incomes. Some consumers preparing for retirement target properties where they can generate revenue from short-term rentals until they are ready to move into the house. But once they are ready to occupy the property full-time, they can discover that living close to other short‑term rentals is not appealing ..."
---
Friday, 02/26/2021
The Northeastern home sellers' market of the past few years has seen people leaving large cities, many headed for places in New Jersey plus connected places such as the Philadelphia suburbs. This trend has only increased since the 2020 start of the frenzy over COVID.
---
Thursday, 02/25/2021
According to Reator® Magazine, in states that have recently legalized cannabis, investors are moving quickly to buy warehouses and retail properties to open related businesses.
Voters in Arizona, New Jersey, Montana, and South Dakota approved recreational cannabis in November 2020. Other states that have legalized it have also seen increased interest in similar properties shortly after bills were enacted into law.
---
Tuesday, 02/23/2021
Double digit price increases are reported by U.S. News and World Report as it listed the top 10 currently performing markets across the country from 1 to 10: Seattle, Washington; Tucson, Arizona; Sacramento, California; Cincinnati, Ohio; Boston, Massachusettes; San Francisco, California; Wichita, Kansas; Columbus, Ohio; San Jose, California; and Ventura, California.
---
Monday, 02/22/2021
Mercer County, Pennsylvania: The county board of realtors states that the current homes for sale are now running an average price of $129,000. That figure falls within the $125,000 to $200,000 price tag for homes that are in high demand, local agents said. (source: lancaster online.com).
---
Sunday, 02/21/2021
The United 777 headed from Denver to Honolulu has an engine catch fire which resulted in debris falling into the neighborhoods of Commons Park, Northmoor and Red Leaf in the City of Broomfield.
---
Saturday, 02/20/2021

Attention Real Estate Investors
Philadelphia is home to 82 opportunity zones and Pittsburgh has 27% which together comprise 36% which together comprise 36% of all zones across Pennsylvania. See the State's Official Site.
---
Yesterday the average 30-year fixed mortgage rate rose to a three month high average of 2.81 as reported by Freddie Mac.
---
Monday, 02/08/2021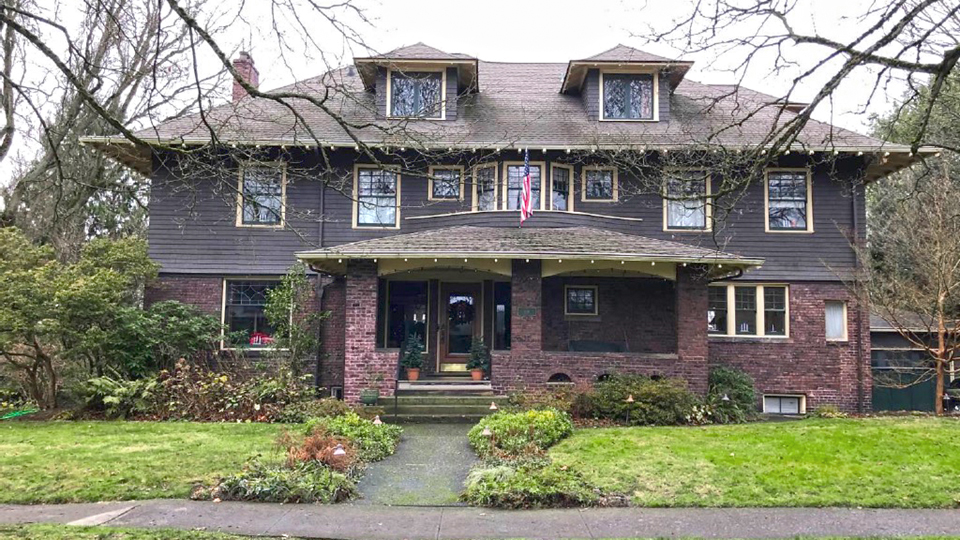 The City of Seattle neighborhood, Millionaire's Row, grew out of the suburban migration that began at the start of the 20th century. As the residents' affluence grew, they wanted larger homes with more land.
---
Sunday, 02/07/2021
The National Historic Preservation Act (NHPA) of 1966 is the most important federal legislation related to historic preservation and creates an extensive framework within which preservation takes place.
---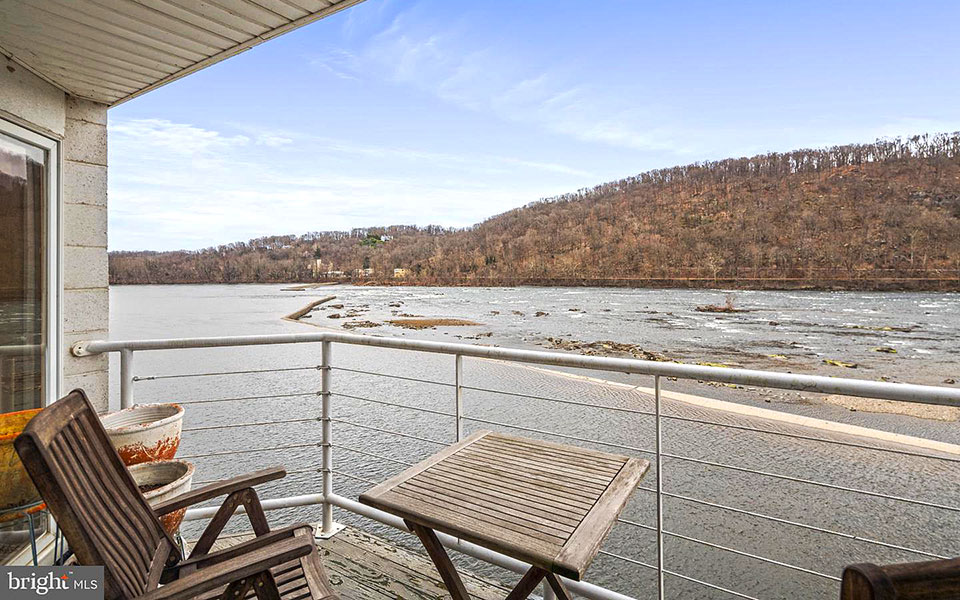 The Waterworks sits between the Delaware Canal and Delaware River along River Road in New Hope. It is a rehabilitation of Union Mill as 62 luxury condominium residences developed circa 1988.
---
Saturday, 02/06/2021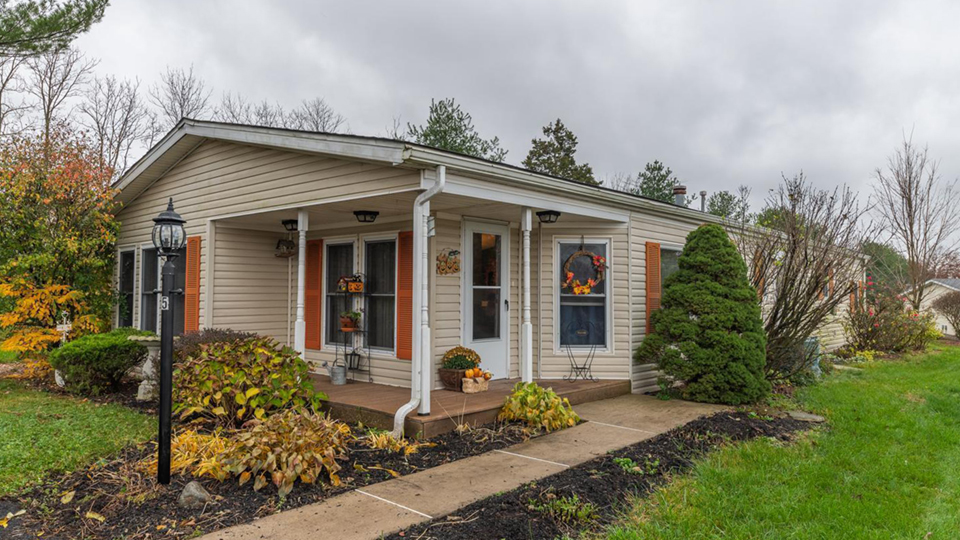 Walnut Meadows is a circa early 1990s Active Adult (55-plus) community of manufactured ranch homes in Harleysville (Towamencin Township)
---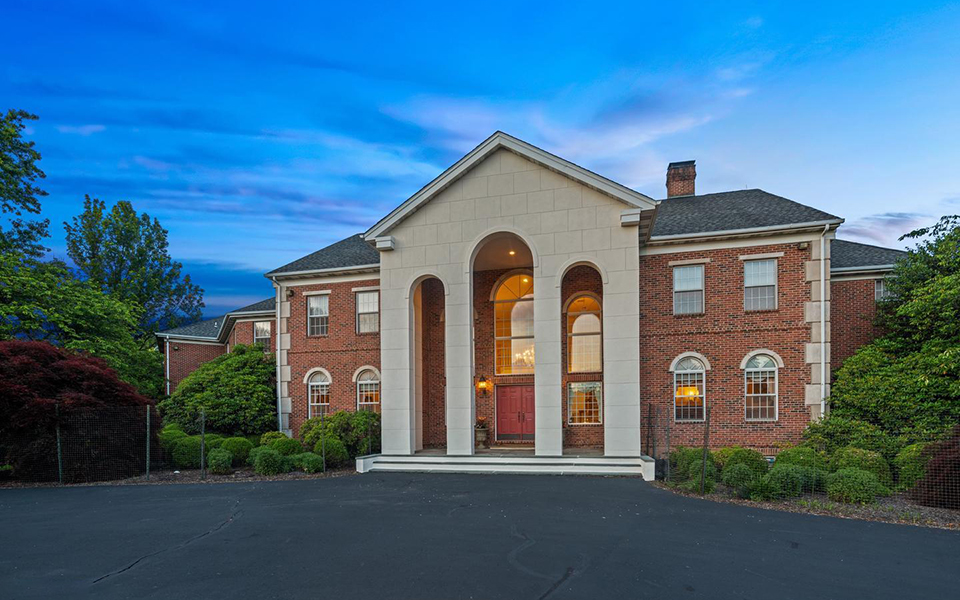 The Woodlands is a 1980s subdivision of 9 detached single family homes on 10‑acre lots in Upper Makefield.
---
Friday, 02/05/2021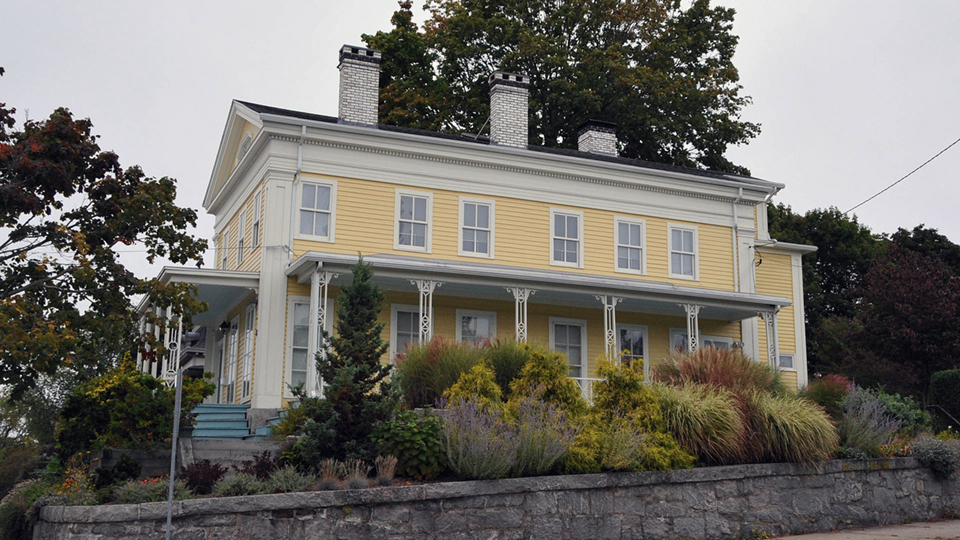 The Post Hill Historic District is a cohesive group of buildings, structures, and sites that document the development of one of the oldest parts of New London from the city's first European settlement until the mid-20th century.
---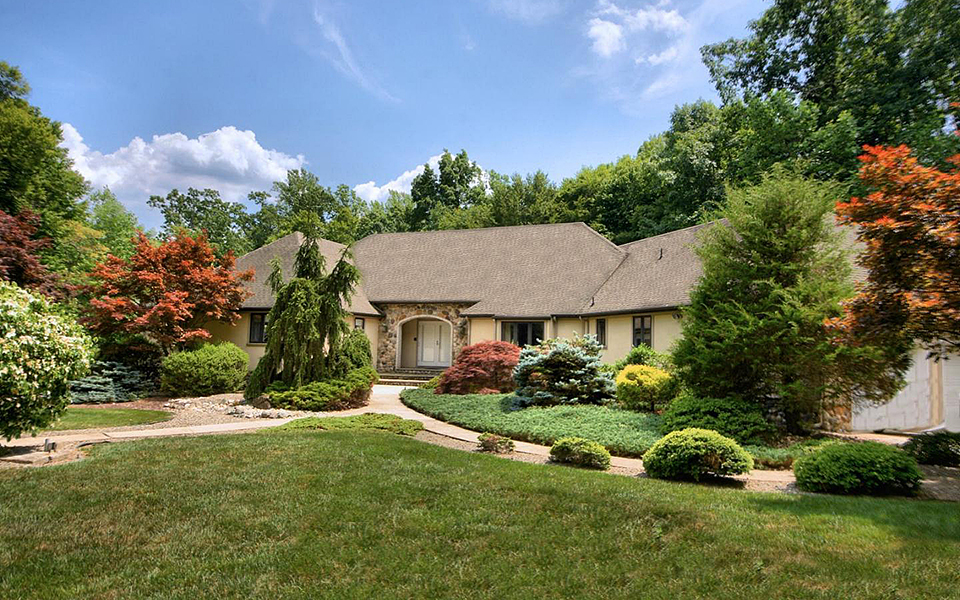 Upper Freehold Township's geographic location within the Inner Coastal Plain near creeks and streams helped shape its historical development. Assunpink Creek, Crosswicks Creek, Doctors Creek and Lahaway Creek constituted major corridors for Native American travel and settlement, provided attractive sources of power for milling operations during the initial Colonial settlement of the area and today offer recreational kayaking and fishing opportunities.
---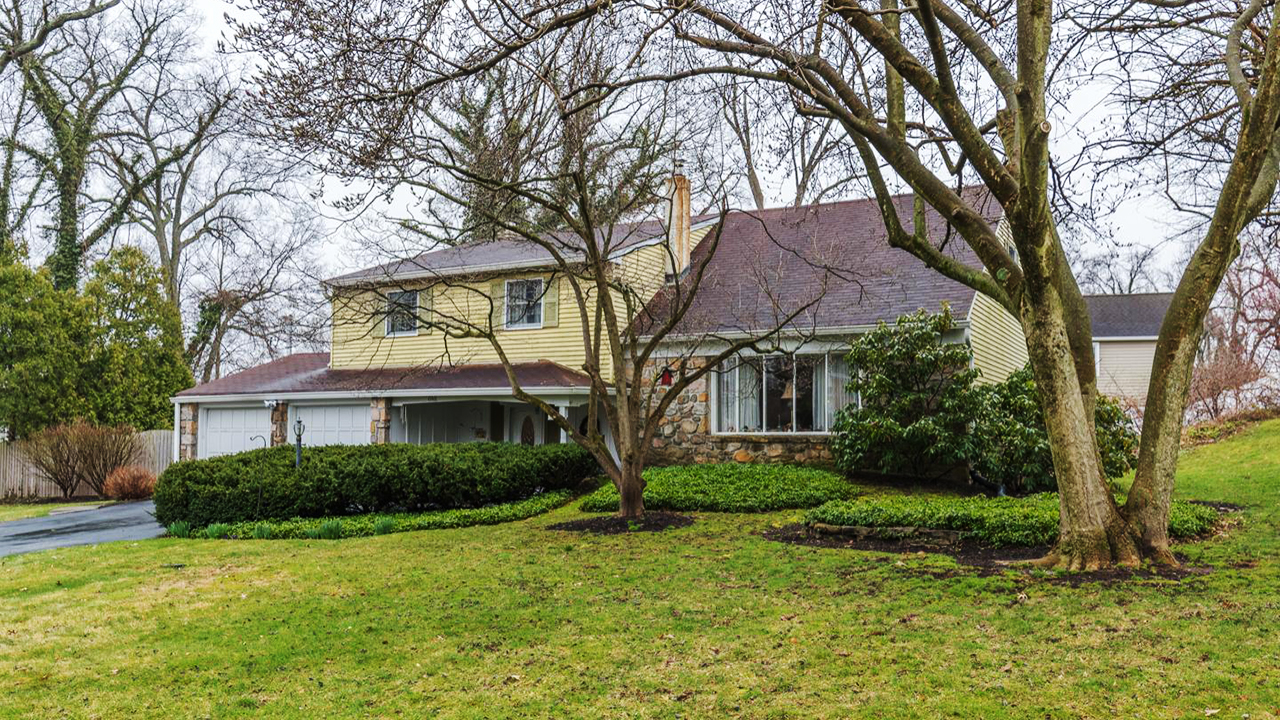 Hillwood Terrace (Lower Makefield Township) Colonial on Highland Drive sold in 6 days for $530,000 which was over list price. This circa 1963 home has four bedrooms on a 1/3rd‑acre lot.
---
Thursday, 02/04/2021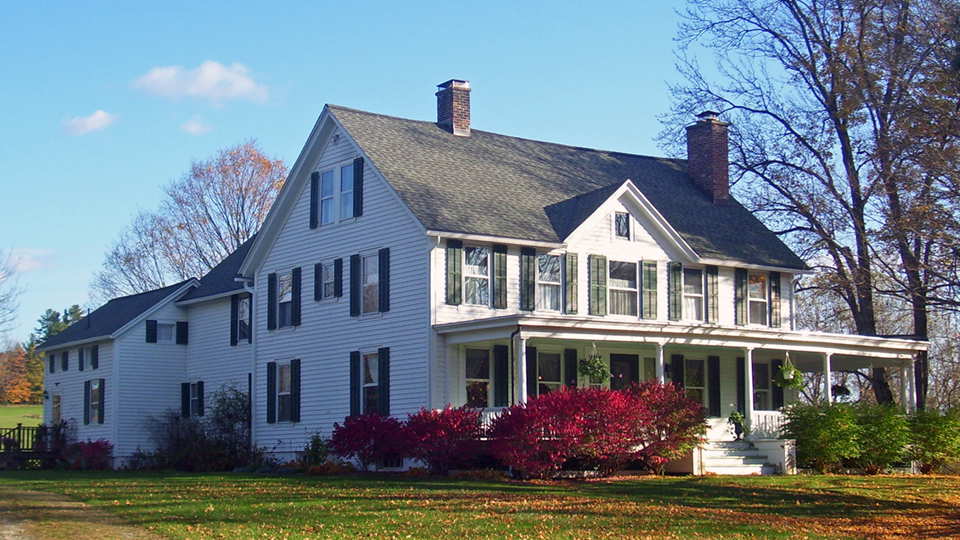 The Village of Millerton is one of many Columbia, Dutchess and Greene county towns where both residential and commercial real estate prices benefited from the 2020 urban exodus of New Yorkers moving up the Hudson Valley resulting from the 2020 Covid lockdown.
---
Wednesday, 02/03/2021
According to Florida Realtors latest housing data, despite the ongoing pandemic and a still struggling jobs outlook, Florida's housing market in December 2020 showed more closed sales, more new pending sales, higher median prices, and more new listings compared to a year ago. Single‑family existing-home sales rose 21% compared to a year ago. — The World Property Journal.
---
Tuesday, 02/02/2021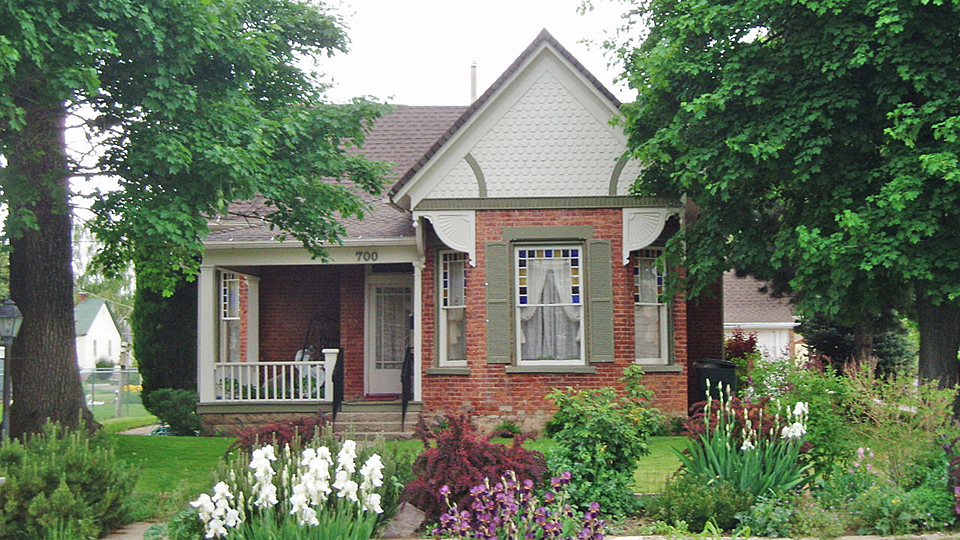 A feature in the National Association of Realtors' Realtor Magazine reports that the City of Ogden, UT is one of the top ten most‑affordable cities for first‑time home buyers.
---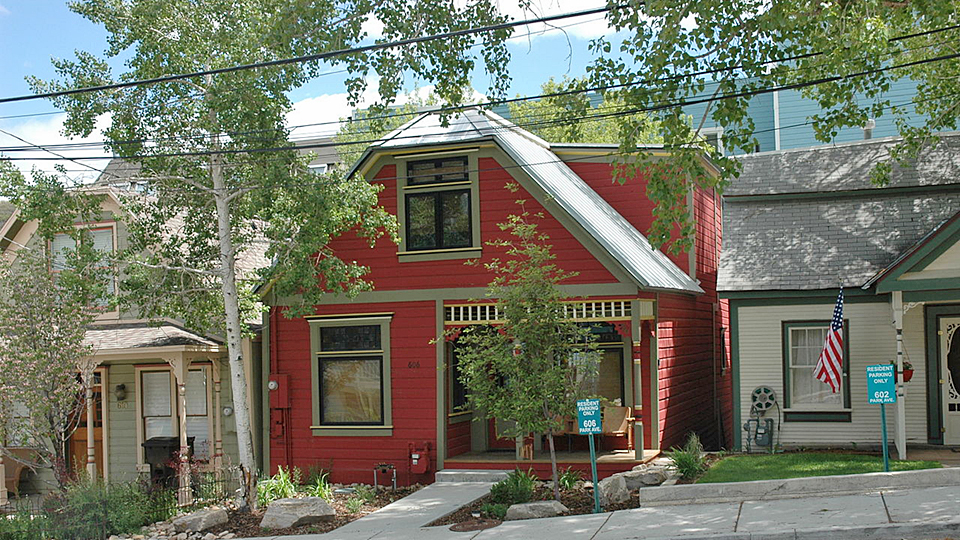 In some neighborhoods of Park City, Utah median sale prices spiked by more than 50% this past summer. This according to an article titled Millennials Are Changing the Luxury Real Estate Market on bloomberg.com.
---
Monday, 02/01/2021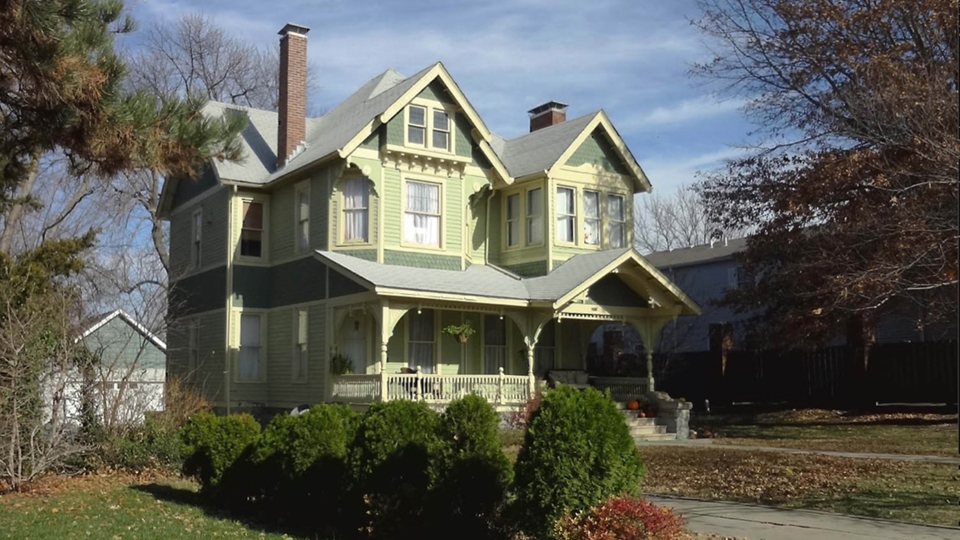 The City of Warrensburg, the seat of Johnson County, MO, was founded in 1836, and soon became an important trading center. It was incorporated in 1856, during a period of railroad-spurred expansion.
---