Northampton Township
Northampton Township municipal offices are located at 55 Township Road, Richboro PA 18954.
Phone: 215‑357‑6800.
---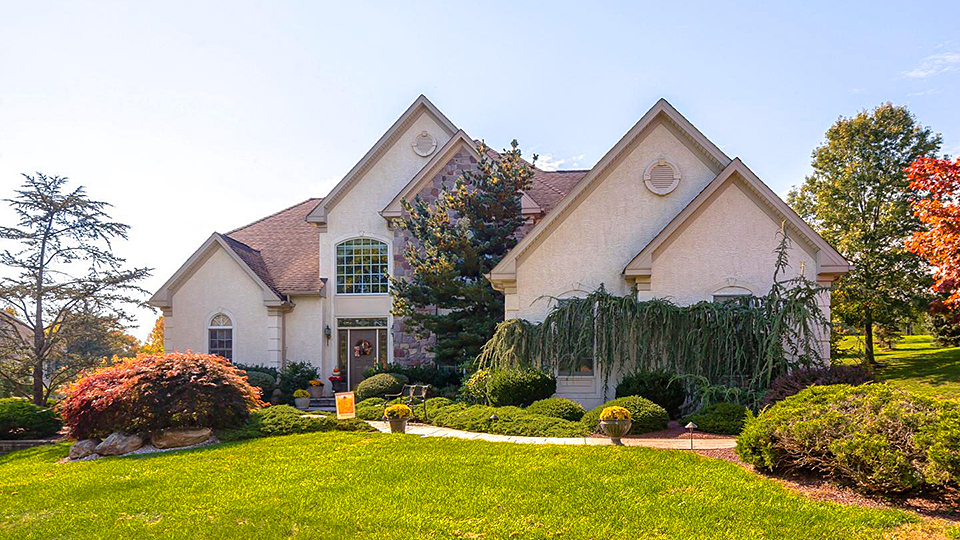 ---
Northampton [†] is a second-class township in Bucks County, Pennsylvania, located approximately 12 miles northeast of Philadelphia. The Township is geographically defined to the northwest by the Little Neshaminy Creek and to the north and east by the Neshaminy Creek. It is bordered by Wrightstown, Newtown, Middletown, Warwick, Warminster, Upper Southampton, and Lower Southampton Townships, as well as Ivyland and Langhorne Boroughs.
[ continued ]
Neighborhoods
Clover Hill
Fairview Estates
Holland Meadows
Mallard Creek
Old Jordan Woods
Pine Brook Farms
Pine Tree Farms
Pine Valley Estates
Pines at Northampton
Richboro Manor
St Leonards Court
Tall Oaks
Tall Timbers
Tapestry Singles
Woodstream
[continued]
The first settlers of the Township were English, followed by the Dutch and the French Huguenots. Although the origin of the name of the Township has never been officially verified, it is believed to have stemmed from the County of Northampton in the English midlands. Northampton was officially organized in 1722 when a petition was filed with the court to form a township from the land left over after the formation of Hilltown, New Britain, Plumstead, and Warrington townships. One of the most notable citizens was Henry Wynkoop, born in 1737, a descendant of early Dutch settlers. Wynkoop, a friend of George Washington, was active during the Revolutionary War and later became the first judge of the Court of Bucks County. He is buried in Addisville Cemetery in Richboro.
The Township's economy thrived because of its excellent farmland and livestock industry. Second Street Pike was originally an extension of Second Street in Philadelphia, and stagecoaches traversed this route to New Hope, where travelers could take a ferry across the Delaware River. By the middle of the 19th century, the Township had five small villages: Jacksonville, Richboro, Addisville, Churchville, and Rocksville. Today, Jacksonville is considered Ivyland, Addisville is Richboro, and Rocksville is Holland (a reflection of the Dutch influence). Each village has changed and expanded to accommodate modern day uses and structures, but many historic features still remain today. The Township has thirteen structures listed on registers of historic places. Four are listed on the National Register of Historic Places, and others are eligible for national listing.
As of 1784 Northampton's population was 813 (722 white and 91 black) and there were 108 houses and 106 other buildings. The Township continued to grow by about 100 people per decade until it reached more than 2,000 people in 1860. By 1900 however, the population declined to 1,500.
† Northampton Township Comprehensive Plan, 2018, www.northamptontownship.com, accessed October, 2019.
Nearby Towns: Bensalem Twp • Bryn Athyn Boro • Hulmeville Boro • Ivyland Boro • Langhorne Boro • Langhorne Manor Boro • Lower Moreland Twp • Lower Southampton Twp • Newtown Boro • Newtown Twp • Penndel Boro • Upper Makefield Twp • Upper Southampton Twp • Warminster Twp • Warrington Twp • Warwick Twp • Wrightstown Twp •
---