Upper Makefield Township
Upper Makefield Township municipal offices are located at 1076 Eagle Road, Newtown PA 18940.
Phone: 215‑969‑3340.
---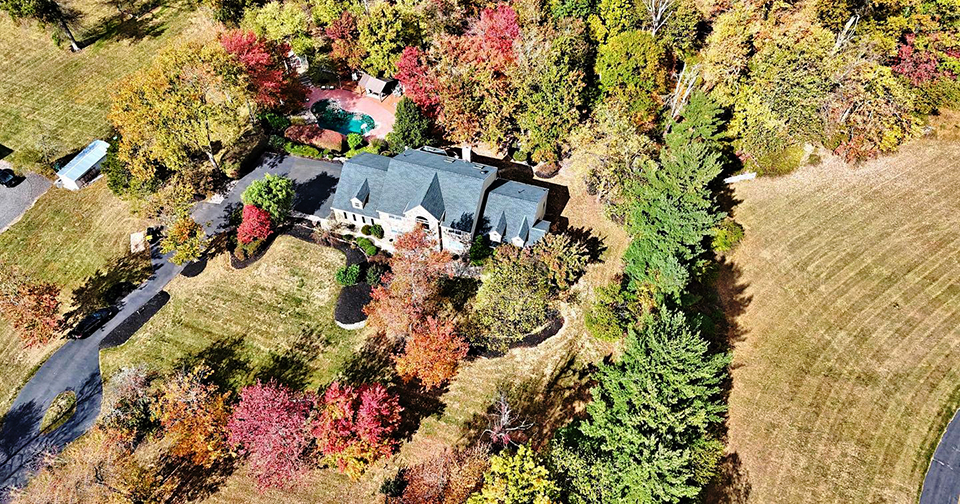 Photo: John Burroughs Homestead, circa 1850, Wrightstown-Taylorsville Road, Upper Makefield. Listed on the National Register of Historic Places in 1984. Photographed by User:Shuvaev (own work), 2012, [cc-3.0] via Wikimedia Commons, accessed June, 2021.
---
Upper Makefield Subdivision Map ( Download PDF )
The early history of Lower Makefield [†] sets the foundation for present-day development patterns. Although understanding this early history plays a lesser role in setting future planning policies, this history is incorporated into the master plan because of its interest to residents and because of the renewed interest in township history in the wake of the Tercentennial commemorated in 1992. The history and development of the early villages should be understood because of their role in determining development patterns and the stated township desire to preserve village character.
Neighborhoods
Active Acres Farm
Meadowview Estates
Pineville Estates
"Several homesteads ... served as officers' headquarters during the Revolutionary War. General Washington made his famous crossing of the Delaware from McConkey's Ferry. This historic site is now the location of Washington Crossing State Park."
The township is known for a substantial number of contemporary, luxury homes.
Upper Makefield students attend schools (K-12) that are part of the Council Rock School District.
Median resale prices for Upper Makefield Township homes are among the highest in southeastern Pennsylvania, rivaling (and in some categories exceeding) values found in municipalities along the Philadelphia Main Line.
Upper Makefield is home to Washington's Crossing (Taylorsville) where, on Christmas Eve 1776, General George Washington led American troops across the Delaware River to Titusville. From there they marched south, surprising & defeating the Hessians encamped at Trenton, and thus turning the tide of the American Revolutionary War.
Nearby Towns: Lambertville City • Lower Makefield Twp • New Hope Boro • Newtown Boro • Newtown Twp • Northampton Twp • Solebury Twp • West Amwell Twp • Wrightstown Twp • Yardley Boro •
---