Cayce City
City Hall is located at 1800 12th Street, Cayce, SC 29033.
Phone: 803-796=9020.
---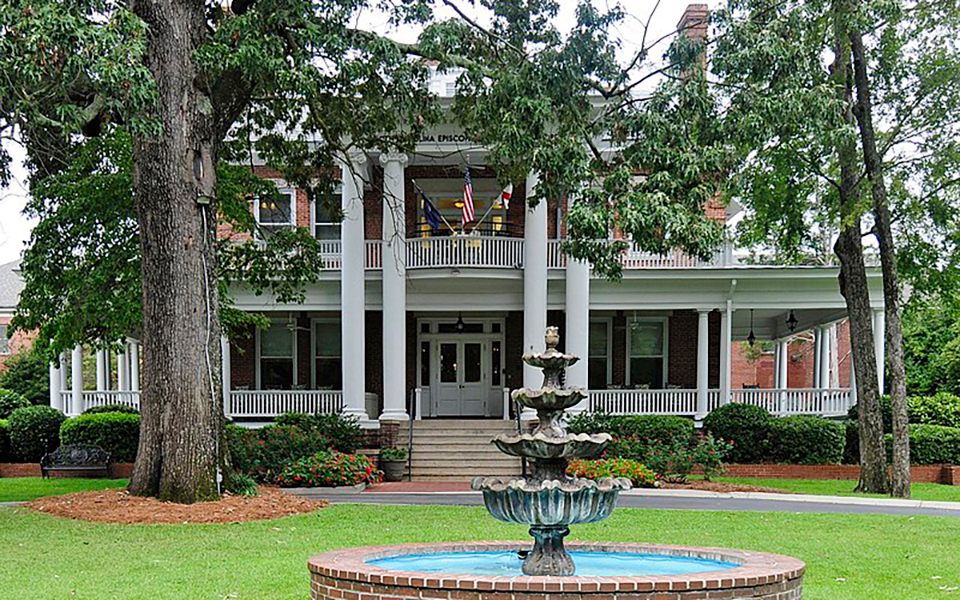 Photo: Still Hopes ( ), circa 1910, located off West 7th Street, Cayce, SC. Listed on the National Register of Historic Places in 1983. Photographed by wikipedia username: Bill Fitzpatrick, own work, 2012, cc3.0, via Wikimedia Commons, accessed April, 2022.
---
Neighborhoods
Bridgeford Place
Broad Acres
Churchill Heights
Edenwood
Fairlawn
Forest Ann Park
Glenwood
Granite Heights
Guignard Estates
Moss Creek
Newington Place
Pinewood
Riverland Park
The Avenues
The Retreat
The City of Cayce [†] is part of the Columbia Metro- politan Statistical Area (MSA) and is located in the east-central portion of Lexington County, one of the fastest growing counties in the state.
With the steady decrease in household size, it is not surprising that 45 percent of Cayce households are non- family households. Over 31 percent of Cayce households are individuals living alone and 24.6 percent of non-family households are female as opposed to 20.5 percent male. Nearly 15 percent of Cayce households are headed by single mothers. This diversity in household type indicates a need for the City to develop and maintain a diversified housing portfolio to include smaller housing units and smaller lots (or no lots) with minimal associated yard maintenance.
The City of Cayce is located completely within the Saluda River drainage basin which includes the Congaree River, the City's largest water resource and defining natural feature. Congaree Creek, Gills Creek, Six Mile Creek, and 25 miles of unnamed tributaries, flow through the City and drain into the Congaree River. There are no major lakes within the municipal boundaries, but access to Lake Murray is conveniently located within 10 miles of the City's western limits.
The City of Cayce has a rich, expansive, and well documented history spanning thousands of years from the Paleoindian Period to the present day. What sets Cayce apart from other communities is the range of historical resources that have been documented, preserved, and made accessible to the public.
† Cayce 2020-2030 Comprehensive Plan, www.caycesc.gov, accessed April, 2022.
One of the few remaining residential structures from the early twentieth century, the William J. Cayce house was built in 1917 by merchant William J. Cayce, founder of the town. The house represents a design typical of the lifestyle of an emerging prosperous merchant of the period and provides an identifying and recognized landmark for the community.
Nearby Towns: Bamberg City • Belmont City • Blythewood Town • Catawba Town • Clay Town • Columbia City • Denver • Fayetteville Town • Harrisville Town • Indian Trail Town • Love Valley Town • Lowell City • Lowesville • McAdenville Town • Olin • Princeton City • Rock Hill City • Savannah City • Sharon • Sistersville City • Stanley Town • Tega Cay City • Thurmond Town • West Columbia City • Westport • Wilkesboro Town • Winnsboro Town • Wytheville Town •
---