Savannah City
Savannah City Hall is located at 2 East Bay Street, Savannah, GA 31401.
Phone: 912‑651‑6415.
---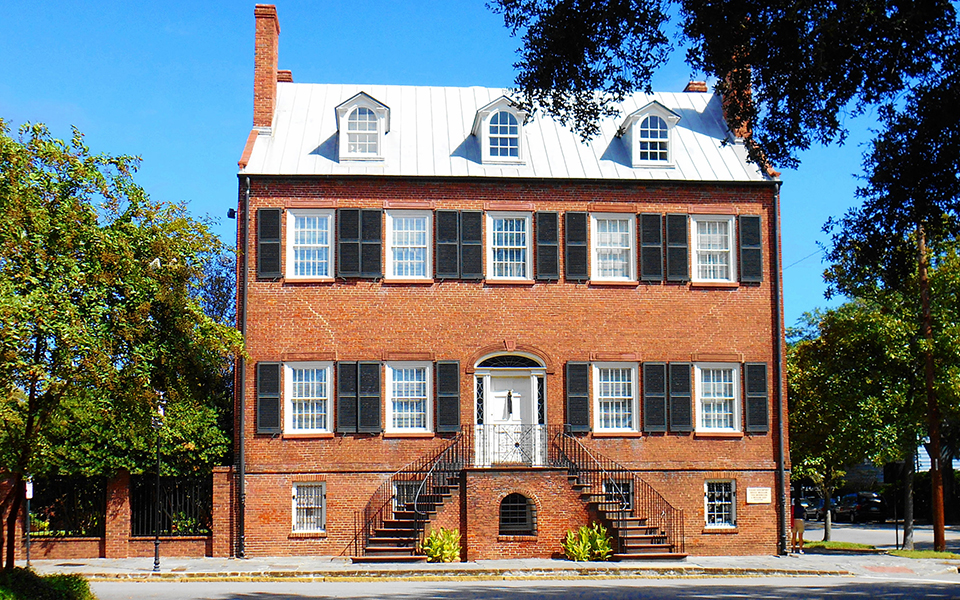 Photo: Isaiah Davenport House, circa 1820, 324 East State Street, Savannah. Designated as a National Historic Landmark in 1972. Photographed by User: Ashleeacasey (own work), 2013, [cc-3.0], via Wikimedia Commons, accessed December, 2021.
---
Savannah [†] was founded in 1733. Although other British-planned cities preceded Savannah in the New World, Savannah was a utopian town plan carried through to completion. The aesthetic qualities embodied in the plan through its squares have influenced its quality of life for more than 270 years. In a dense urban environment, these open spaces served a multitude of social gathering purposes. The power of Savannah's unique plan, its uncommonly pedestrian-oriented setting, and its tree canopy tolerates significant architectural diversity.
Neighborhoods
Ardmore
Ardsley Park
Ardsley Park-Chatham Crescent Historic District
Avondale
Baldwin Park
Battery Point
Beach Institute
Betz Creek
Bolton Row
Bon Air
Briarfield
Bull River Bluff
Bull River Yacht Club
Burnside Island
Causton Bluff
Chatham Crescent
Columbia Place
Cuyler-Brownville Historic District
Diamond Tract
Eastside Historic District
Emerald Pointe
Gordonston Historic District
Grays
Grimshaw Ward
Hampton Square
Harbour Creek
Henderson
Hoover Creek
Isle of Hope Historic District
Largo Villas
Laurel Heights
Long Point
Low, Juliette Gordon, Historic District
Magnolia Park
Mercer
Merritt at Whitemarsh
New Yorker Condos
Quail Hollow
Rio Vista
Savannah Historic District
Savannah Victorian Historic District
Schwarz Ward
Sessoms Ward
Settlement East
South Harbor
Southbridge Plantation
Southern Woods
Southwind
Stone Lake
Stonebridge
Sugar Mill
Summerside
Talahi Island
Talahi Lake
Tatemville
The Enclave
The Lakes at Cottonvale
The Landings
The Reserve at Savannah Harbor
The Tondee of Savannah
Tranquilla Woods
Turners Cove
Victory Manor
Village of Wild Heron
Walthour
Westbrook
Wilmington Island
Savannah's regional plan with its town lots and squares, garden lots, and farm lots formed a blueprint for growth that is evident in the street patterns even today. Major boulevards such as 37th Street, Victory Drive, Bull Street and Waters Avenue follow the former divisions between the farm lots. Edmund Bacon, author and city planner wrote that "The simple purity and humanity of the Oglethorpe concept is just as appropriate today as it was in 1733. It proved that an intimate and intensely human small scale unit can be the basis for large scale regional organization."
† The Chatham County/Savannah Metropolitan Planning Commission, Comprehensive Plan, 2006, www.thempc.org, accessed November, 2013.
---