Quincy Hollow
School District: Neshaminy
Post Office: Levittown
Zip Code: 19057
Builder(s): William Levitt
---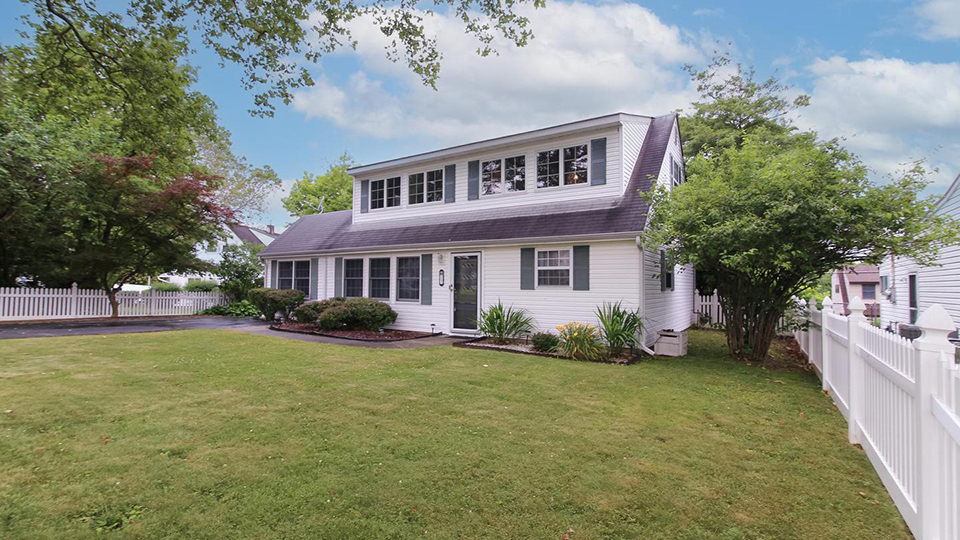 Circa 1956 Cape on Queen Lily Road, sold by Keller Williams.
---
See also: Levittown.
Quincy Hollow is a Levittown subdivision of detached, single family residences built circa 1956. Median lot size is 0.19 acres. Median interior living space is 1,400 sqft.
Access to the Quincy Hollow neighborhood is from New Falls Road onto Quincy Ridge Drive or Quakeroak Road.
Nearby: "Five Points" shopping areas, the Levittown Branch of the Bucks County Library. Queen Anne County Park with the Queen Anne Creek form a western boundary separating Cobalt Ridge and Quincy Hollow. Frosty Hollow County Park and Mill Creek Valley Park are also nearby.
Nearby Neighborhoods
Street Names
Quail Road • Quaint Road • Quaker Hill Road • Quaker Hill Turn • Quakeroak Road • Quarry Road • Quarter Turn Road East • Quarter Turn Road West • Quartz Road • Quay Road • Queen Anne Road • Queen Lily Road • Queens Bridge Road • Quest Road • Quickset Road • Quiet Road • Quill Road • Quincy Drive
---