Dublin Borough
Dublin Borough municipal offices are located at 119 Maple Avenue, Dublin PA 18917.
Phone: 215‑249‑9201.
---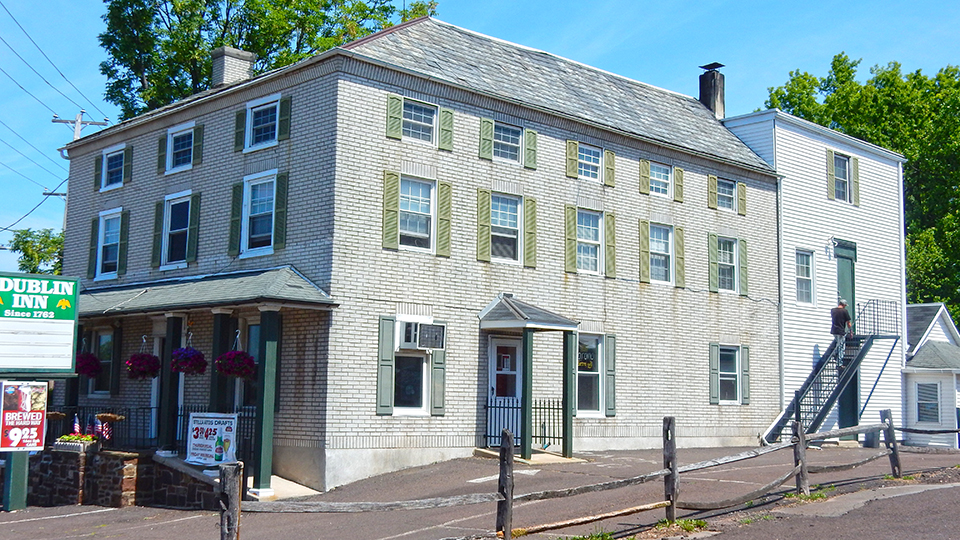 The Dublin Inn is located on 101 South Main Street; photo by wikipedia username:Shuvaev, own work, 2015, creative commons [cc 4.0], accessed June, 2021.
---
Dublin Borough is a square mile gem bordered and surrounded by Bedminster and Hilltown Townships which both provided land for its formal creation. Like all of Bucks County, the borough is steeped in American history. Though founded in 1762, it was not incorporated until 1912. Some historians suggest that the name Dublin comes from the second tavern built in the village, a "Double Inn" log structure built around a central chimney. There is no record of the village being called 'Double Inn.' More likely, the named for the city in Ireland given the many Irish settlers in the area. Earliest known mention of Dublin was in 1798.
A Dublin post office was established in 1827 with Newton Rowland served as the first postmaster. A distinctive borough landmark, St. Luke's Lutheran Church (South Main St) was built circa 1870.
Neighborhoods
Dublin Crossing
Maplewood
Orchard Station
Nearby Towns: Bedminster Twp • Chalfont Boro • Doylestown Boro • Doylestown Twp • East Rockhill Twp • Hatfield Boro • Hatfield Twp • Hilltown Twp • New Britain Boro • New Britain Twp • Perkasie Boro • Plumstead Twp • Silverdale Boro •
---