Millerton Village
Millerton Village Hall is located at 21 Dutchess Avenue, Millerton NY 12546.
Phone: 518‑789‑4489.
---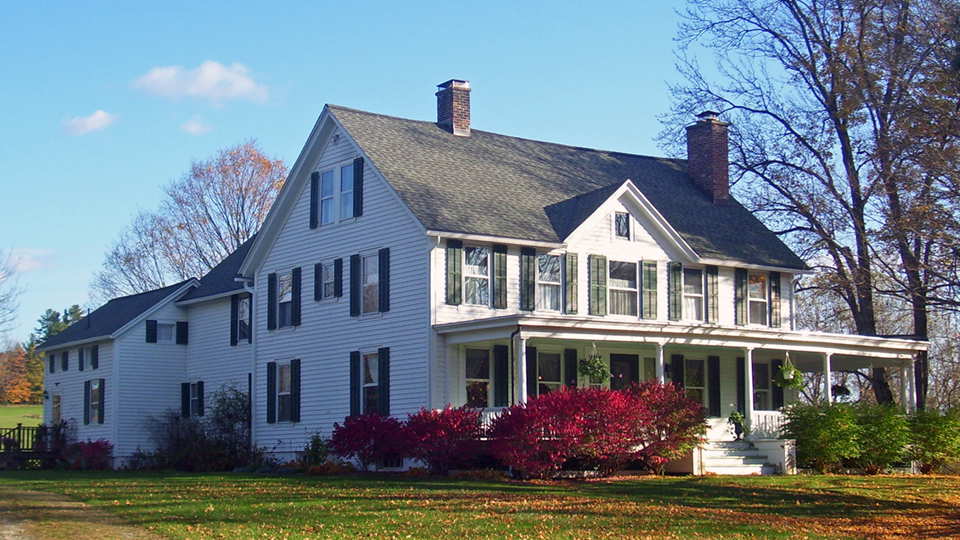 The Oliver Barrett House, circa 1853, on Reagan Road in the Town of North East, New York, United States, south of the village of Millerton. Listed on the National Register of Historic Places in 2000. Photo by wikipedia username: Daniel Case, 2008, own work, creative commons [cc-3.0], via wikimedia commons, accessed January, 2021.
---
Neighborhoods
Beginnings [1]
Millerton derived its name from a contractor named Miller, who built the railroad through the village in 1845, and established his headquarters here. Millerton had a bustling business section and was a distribution center for a large dairy region, shipping the product by railroad and truck to New York City.
The village lies at the foot of the Taconic Tri-State Park, a recreation area 20 miles long on the Massachusetts, Connecticut, and New York borders. Most of the New York section lies in Columbia County, immediately to the north.
Workers of the Dutchess County Unit, Federal Writers' Project of the Works Progress Administration, Dutchess County, American Guide Series, William Penn Association, 1937, Philadelphia.
Nearby Towns: Ancram Town • North East Town • Salisbury Town • Sharon Town •
---