Salisbury Town
Salisbury Town Hall is located at 27 Main Street, Salisbury CT 06068.
Phone: 860‑435‑5182.
---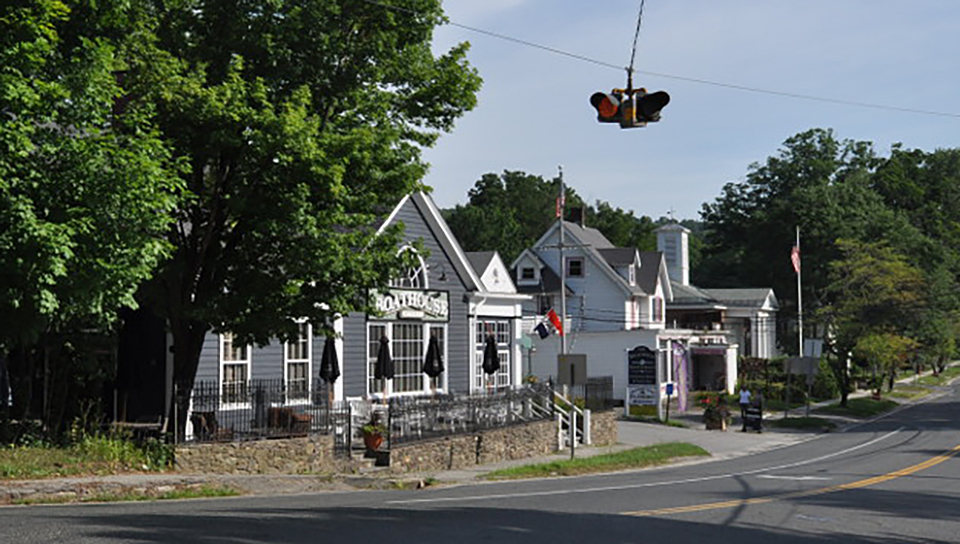 Photo: Homes in the Lakeville Historic District, Salisbury. The District was listed on the National Register of Historic Places in 1996. Photographed by User:Magicpiano (own work), 2016, [cc-3.0] via Wikimedia Commons, accessed November, 2022.
---
Neighborhoods
Amesville
Joyceville
Landowsk Center
Ore Hill
Taconic
Twin Lakes
Beginnings [1]
The Town of Salisbury, in the northwest corner of the State, originally known as Weatogue, was first settled about 1720 by Dutch families from New York. Other grants were made to citizens of distinction by the General Assembly, as was the custom. The remaining lands were sold at auction in 1738. The town was incorporated in 1741, taking its name from Salisbury in the English Wiltshire. The town was closely connected with the Settlement of Vermont, to which it contributed Ethan and Ira Allen, and three early governors.
Edgar L. Heermance, compiler, The Connecticut Guide: What to See and Where to Find It, Connecticut Emergency Relief Commission, Hartford, 1935.
Nearby Towns: Millerton Vlg •
---