Lower Oxford Township
Township municipal offices are located at 220 Township Road, Oxford, PA 19363.
Phone: 610‑932‑8150.
---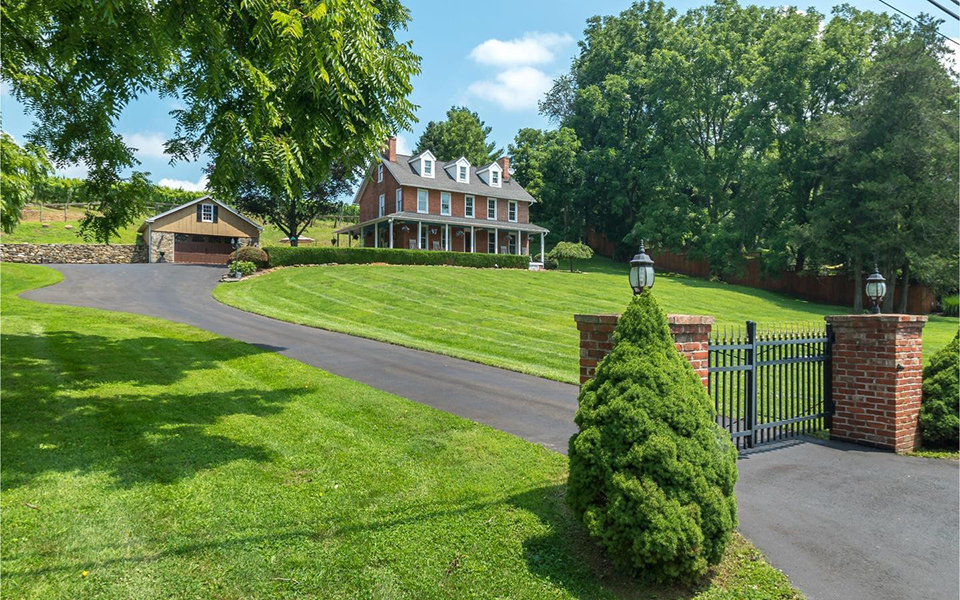 Circa 1900 Brick Farmhouse on Lower Hopewell Road, sold by Megan Hansen, Realtor®, Keller WIlliams Platinum Realty, Wyomissing, PA. Contact.
---
Lower Oxford Township [†] is nestled in the rolling hills of southern Chester County approximately one hour from both Philadelphia and Baltimore. In 1754, Oxford (originally known as Hood's) was founded after Londonderry Township was divided. It was named after Oxford, England. Then in 1797, the Oxford area was split into Upper and Lower Oxford Townships. Hood's Crossing was a part of Lower Oxford and a stopover for travelers as stagecoaches from Philadelphia and Baltimore traveled through three times a week. In 1805, a post office was established at Hood's Tavern to service Lower Oxford Township.
Lincoln University, founded in 1854, was the first institution of higher education for African Americans in this country. It is located in the Eastern part of Lower Oxford Township. Many students come from all over the world to study careers in business, education, law, ministry, and medicine. A few well known graduates of the University are: Langston Hughes, Thurgood Marshall, and Hildrus Poindexter.
www.loweroxfordtownship.com, accessed October, 2021.
Neighborhoods
Ballymeade
Homes at Wyncote
McDonald Run
Medinah
Mount Vernon
Pine Grove Bridge
Roney Corners
Sunset View
Tweedale
Wyncote
Nearby Towns: East Nottingham Twp • Londonderry Twp • New London Twp • Oxford Boro • Penn Twp • Sadsbury Twp • Upper Oxford Twp • West Fallowfield Twp • West Nottingham Twp •
---