Yardley Estates
School District: Pennsbury
Post Office: Yardley
Zip Code: 19067
Builder(s): Toll Brothers, Leslie Homes
Elementary School: Edgewood
---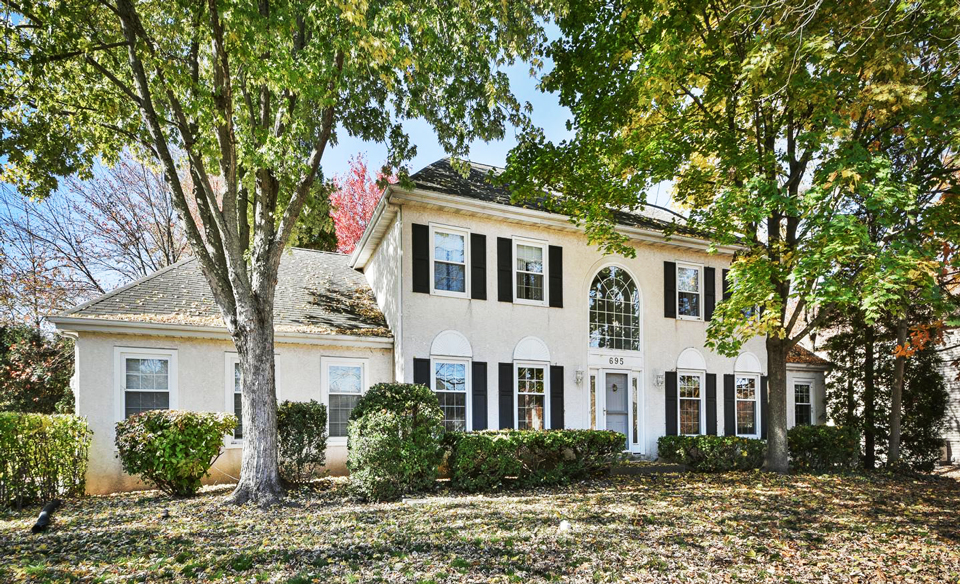 Photo: Circa 1989 Colonial on Long Acre Lane sold by Keller Williams Real Estate, Newtown, PA. [ The Martin Millner Team, Realtors ]
---
Yardley Estates is a subdivision of detached, single family homes built circa 1986-1995 by Leslie Homes and Toll Brothers.
Homes have 4 to 5 bedrooms with 2-1/2 to 4-1/2 baths. Median age is circa 1987. Median lot size is 0.4 acres. Median interior living space is approximately 3,700 sqft.
Access to the Yardley Estates neighborhood is from Edgewood Road onto Long Acre Lane.
Nearby Neighborhoods
Street Names
Fox Hollow Drive • Hampton Road • Joy Circle • Lauren Circle • Leslie Lane • Long Acre Lane • Page Drive • Remington Drive • Rosalind Run • Winchester Drive
---