Lakewood City
Lakewood City Hall is located at 12650 Detroit Avenue, Lakewood, OH 44107.
Phone: 216‑529‑6055.
---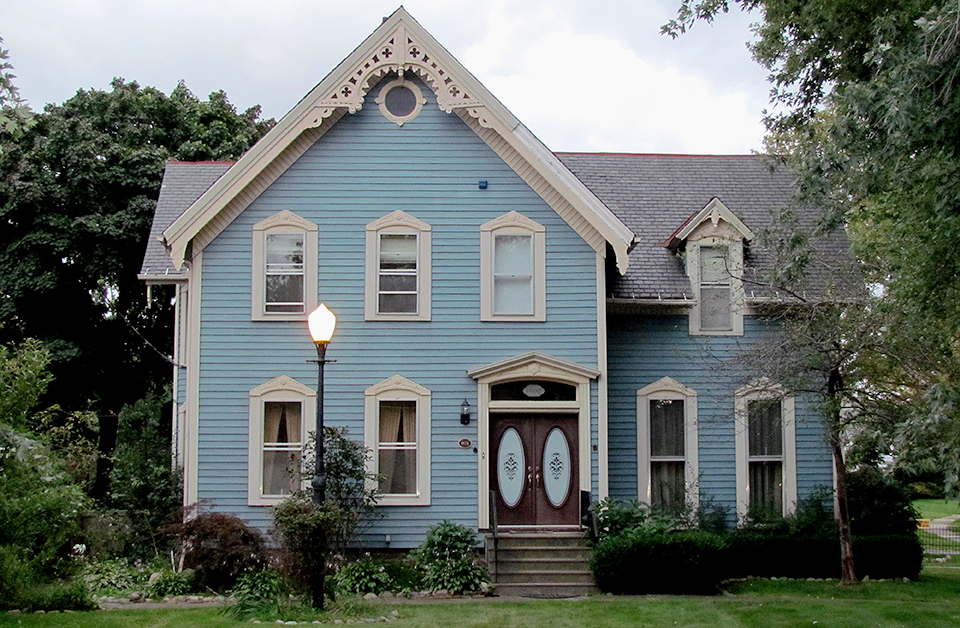 Photo: Erastus Day House, circa 1920, located at 16807 Hilliard Road, Lakewood, OH. Listed on the National Register of Historic Places in 1979. Photographed by User: Ekamposek (own work), 2014, [cc-3.0], via Wikimedia Commons, accessed September, 2021.
---
Originally part of Rockport Township, Lakewood was organized in 1819, incorporated as a village in 1903, and incorporated as a city in 1911. [www.clevelandmemory.org, accessed April, 2012.]
Neighborhoods
Arthur Heights
Berkshire
Clifton House
Clifton Lagoons
Clifton Park
Coral Rock Condos
Dapaine
Delmar
Downtown
Edgewater Estates
Edgewater Square Condos
Edgewater Towers
Esther
Gold Coast
Highbridge Park
Lakewood Downtown Historic District
Pleasant Hill
Richard Hilliard Condos
Rockport Square
Rockport Township
Rocport Square
Scenic Park Estates
Sylvan Hurst
The Berkshire
The Carlyle
The Edge
The Envoy
The Gold Coast
The Lake House
The Meridian
The Waterford
Waterford Condos
Waverly House
West End
Westlake Park
Winton Place
The City of Lakewood [†] is a 5-1/2 square-mile, streetcar suburb just west of Cleveland. Its boundaries are Lake Erie to the north, West 117th St. to the east, Berea Road and Iinterstate-90 to the south, and the Rocky River to the west. Originally part of Rockport Township (established 1819) in the Connecticut Western Reserve the area now called Lakewood was first populated by Ottawa, Potawatomi, Chippewa, Wyandot, Munsee, Delaware and Shawnee tribes, all of which were pushed westward following the Treaty of Fort Industry on July 4, 1805.
† case.edu/ech/articles/l/lakewood, accessed September, 2021.
Nearby Towns: Fairview Park City • Parma City •
---