Fairview Park City
Fairview Park City Hall is located at 20777 Lorain Road, Fairview Park, OH 44126
Phone: 440-333-2200
---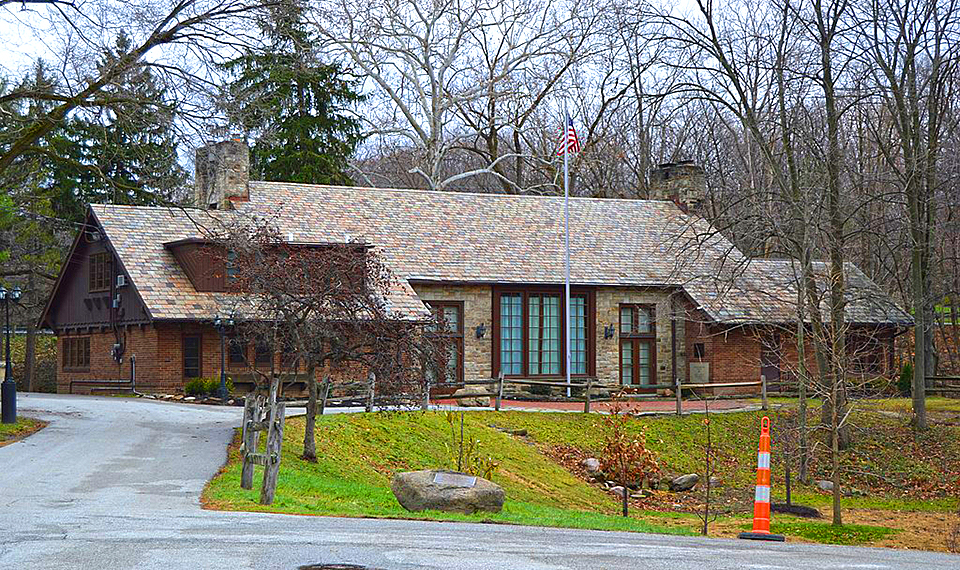 Photo: View from the southwest of the main building in the Fairview Community Park, located off North Park Drive in Fairview ParkCity. The park is listed on the National Register of Historic Places as a historic district in 2013. Photographed by User:Nyttend (own work), 2014, [cc-1.0, public domain] via Wikimedia Commons, accessed October, 2022.
---
An inner-ring suburb of Cleveland, the City of Fairview Park s[†] its just west of the Kamm's Corners Neighborhood, along the western edge of Rocky River Reservation. To the North, Fairview borders the City of Rocky River and stretches up towards Interstate 90, just 3.5 miles from Lake Erie's Shoreline. The South, is defined by Cleveland Hopkins International Airport and Interstate 480, easily connecting Fairview Park to surrounding neighborhoods and the region. Bisecting the center of Fairview Park, Lorain Road continues its role as a major east-west corridor from Cleveland to the outlying neighborhoods. Lorain Road acts as a primary city thoroughfare and connects many of its important assets, the Gemini Center, Public Library, High School, City Hall, Shopping Centers and Districts, with several cultural institutions. North-south connector streets allow easy access from the major highways, and feed into the predominately single family residential neighborhoods that are accented with green space and recreation amenities. With excellent ratings for their school district and large redevelopment projects, ongoing and recent, the City of Fairview Park embraces its motto of "A Great Place to Grow."
† Fairview Park City, City-wide Master Plan Update, 2013, www.fairviewpark.org, accessed October, 2022.
Neighborhoods
Addington Place Condos
Bain Park
Coffinberry Estates
Emerald View
Esquire House
Rockport
Sherwood
Spencer Heights
Valley Forge Estates
West Valley Estates
Nearby Towns: Lakewood City • North Olmsted City • Olmsted Township • Westlake City •
---