Westchester County, New York
County government offices are located at 148 Martine Avenue, White Plains, NY 10601; phone: 914‑995‑8353.
Formed in 1683, Westchester is one of the 12 original New York counties. County Seat is White Plains City. In 1912 the county was truncated having given up the area that is now Bronx County.
Westchester is more than 450 square miles of, largely, rolling hills. Three main streams flow through the county: Bronx, Croton and Saw Mill rivers. According to the county's website it is one of the most‑heavily forested in New York State. The Hudson River forms the county's western boundary. A portion, to the southeast, borders Long Island Sound.
---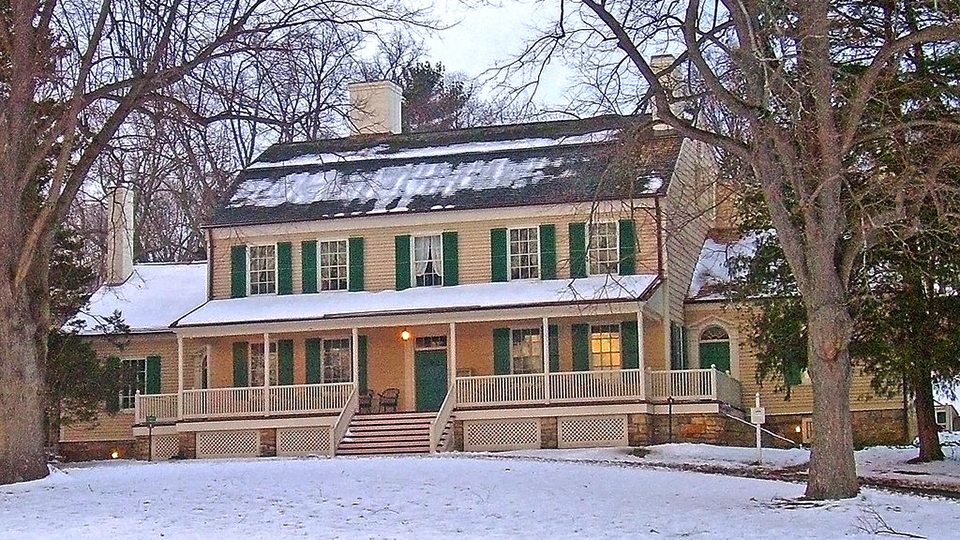 Photo: John Jay Homestead, ca. 1787, Jay Street (State Route 22), Katonah, NY. The house is alternatively known as the Bedford House or John Jay House. Home of John Jay, first Chief Justice of the U.S. Supreme Court. Listed on the National Register of Historic Places in 1972 and dedicated as a National Historic Landmark in 1981. Photographed by User:Daniel Case (own work), 2007, [cc-by-3.0 (creativecommons.org/licenses/by/3.0)], via Wikimedia Commons, accessed September, 2013.
---
TOWNS
Cortlandt Town
Eastchester Town
Elmsford Vlg
Greenburgh Town
Harrison Town
Hastings-on-Hudson Vlg
Larchmont Vlg
Mamaroneck Town
Mamaroneck Vlg
Mount Kisco Town
Mount Pleasant Town
Mount Vernon City
Peekskill City
Pelham Town
Pleasantville Vlg
Rye City
Rye Town
HISTORIC SITES
Armour-Stiner House
Armstrong, Edwin H., House
Austin, Richard, House
Bedford Road Historic District
Bedford Village Historic District
Beecher-McFadden Estate
Bell Place-Locust Avenue Historic District
Boston Post Road Historic District
Bush-Lyon Homestead
Caramoor
Catt, Carrie Chapman, House
Copcutt, John, Mansion
Copland, Aaron, House
Crane, Gerard, House
Cropsey, Jasper F., House and Studio
Davenport House
Delavan Terrace Historic District
Downtown Ossining Historic District
Draper, John W., House
Edgewood House
Estherwood and Carriage House
First Baptist Church and Rectory
First Presbyterian Church and Pintard, Lewis, House
Flagg, Ethan, House-Blessed Sacrament Monastery
Grainger, Percy, Home and Studio
Greeley House
Halcyon Place Historic District
Hammond House
Harden, Edward, Mansion
Hart, Eleazer, House
Hartford, John A., House
Hastings Prototype House
Highland Cottage
Homestead, The
Hyatt, Caleb, House
Hyatt-Livingston House
Irvington Historic District
Jay, John, Homestead
Jones, John, Homestead
Katonah Village Historic District
Lawrence Park Historic District
Leland Castle
Lispenard-Rodman-Davenport House
Lyndhurst
Mandel, Richard H., House
Mapleton
Masterton-Dusenberry House
McVickar House
Merestead
Miller House
Mount Florence
Nelson Avenue-Fort Hill Historic District
Nelson, Thomas, House
North Grove Street Historic District
Nuits
Odell House
Old Chappaqua Historic District
Osborn-Bouton-Mead House
Paine, Thomas, Cottage
Palmer-Lewis Estate
Peekskill Downtown Historic District
Pelhamdale
Philipsburg Manor
Pound Ridge Historic District
Purdy, Jacob, House
Purdy, Joseph, Homestead
Rehoboth
Rochelle Park-Rochelle Heights Historic District
Rockefeller, John D., Estate
Romer-Van Tassel House
Rye Town Park-Bathing Complex and Oakland Beach
Scarborough Historic District
Sherwood House
Smith, Alexander, Carpet Mills Historic District
Somers Hamlet Historic District
Somers Town House
St. John's Protestant Episcopal Church
Standard House
Stepping Stones
Stevens, John, House
Stonecrest
Sunnyside
The Woodpile
Thompson, W. B., Mansion
Trevor, John Bond, House
Union Hall
United Methodist Church and Parsonage
Van Cortlandt Manor
Van Cortlandt Upper Manor House
Villa Lewaro
Villa Loretto
Ward, William E., House
Wayside Cottage
Westchester County Courthouse Complex
Wildcliff
Williams-DuBois House
Young, Isaac, House
---