Somers Town
Somers Town Hall is located at 335 Route 202, Somers NY 10589.
Phone: 914‑277‑3323.
---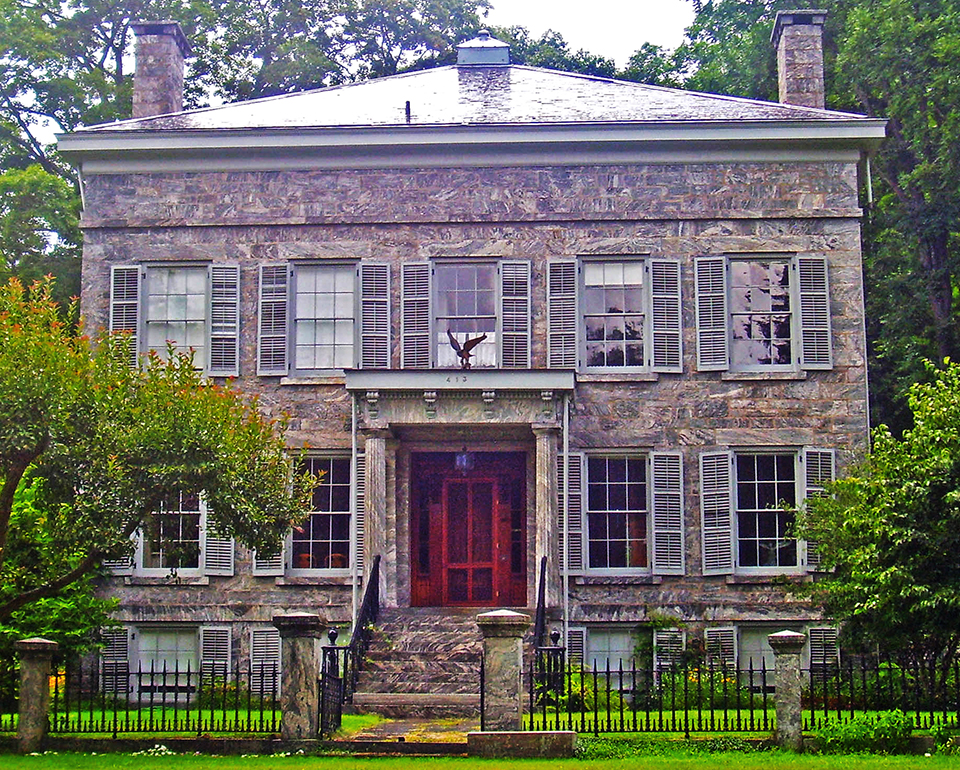 Photo: Gerard Crane House, circa 1849, .located in Old Croton Falls Road, Somers, Listed on the National Register of Historic Places in 1985. Photographed by User:Daniel Case (own work), 2008, [cc-3.0] via Wikimedia Commons, accessed November, 2022.
---
In 1697 King William granted Stephanus Van Cortland of New York City, a tract of more than 80,000 acres which became known as Van Cortland Manor. Van Cortland died in 1700. After the estate was partitioned, settlers began taking up the land.
Incorporated in 1788, the town was then called Stephentown. Sometime afterward it was changed to Somerstown, and finally, in 1808, changed to Somers in honor of Richard Somers, a naval captain from New Jersey who died during the Tripolitain War (1801-1805).
In ancient times the area that was to become the Town of Somers was occupied by Indians who were part of the tribe of Mohegans. They called their land Amapaugh, which historians translate as "fresh water fish."
Neighborhoods
Amawalk
Baldwin Place
Granite Springs
Horton Estates
Lincolndale
Madison Ridge
Preserve at Somers
Shenorock
Somers
Somers Gate
The Mews
Whitehall Corners
---