Yonkers City
Yonkers City Hall is located at 40 South Broadway, Yonkers NY 10701.
Phone: 914‑377‑6000.
---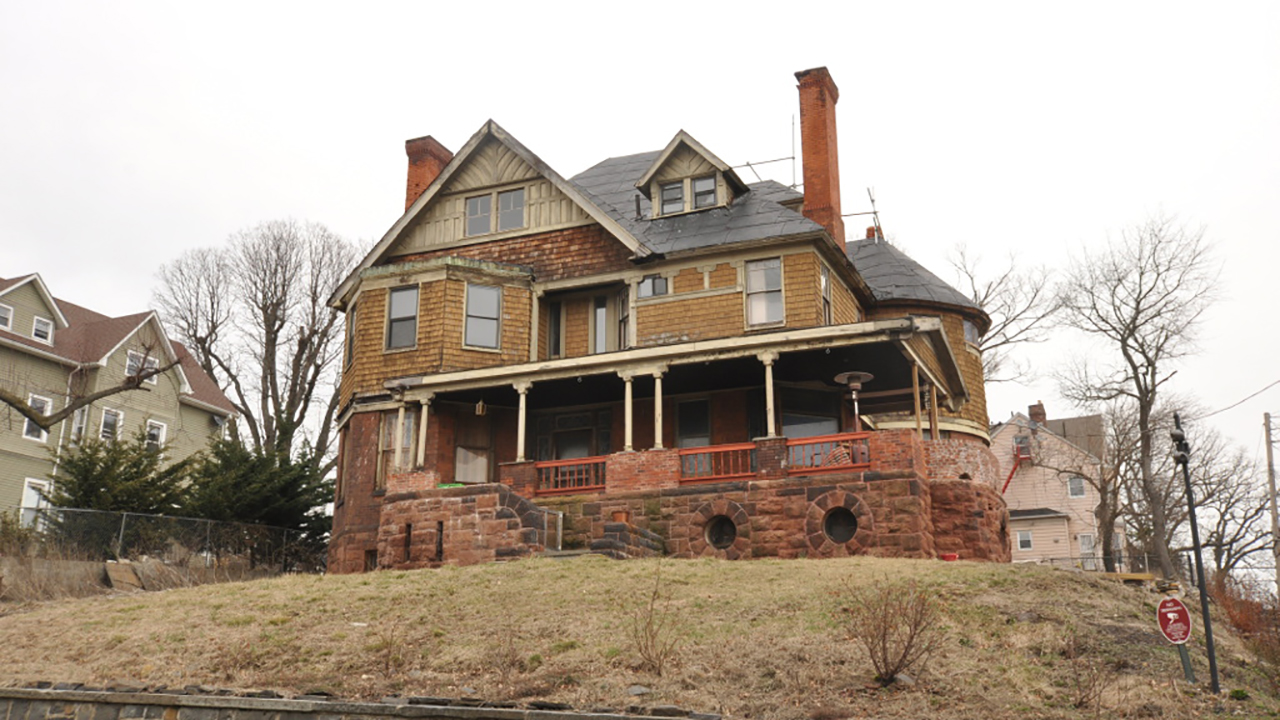 Photo: Leffingwell-Batcheller House, circa. 1888, located at 250 Palisade Avenue, Yonkers. Listed on the National Register of Historic Places in 1984. Photographed by User:Magicpiano (own work), 2015, [cc-4.0] via Wikimedia Commons, accessed August, 2021.
---
Neighborhoods
Beech Hill
Bryn Mawr
Dunwoodie
Fleetwood
Kimball
Lawrence Park
Lockwood
Ludlow Park
Park Hill
Runyon Heights
Seminary Heights
Wakefield Park
Beginnings [1]
The township of Yonkers was formed in 1788 with the divisions of Kingsbridge, Lower Yonkers, and Philipsburg. In 1855 the village, with the same divisions, became a political entity; in 1872, the municipality separated from Kingsbridge and became incorporated as the City of Yonkers.
The name Yonkers derives from the courtesy-title of "Yonkheer" (young nobleman) given to Adraien van der Donck, the first Dutch patroon of the area in 1652.
Austin O'Brien, New York State Office of Parks, Recreation, and Historic Preservation, Yonkers Water Works, nomination document, 1982, National Park Service, National Register of Historic Places, Washington, D.C.
---