Las Vegas City
Las Vegas City Hall is located at 495 South Main Street, Las Vegas, NV 89101.
Phone: 702‑229‑6011.
---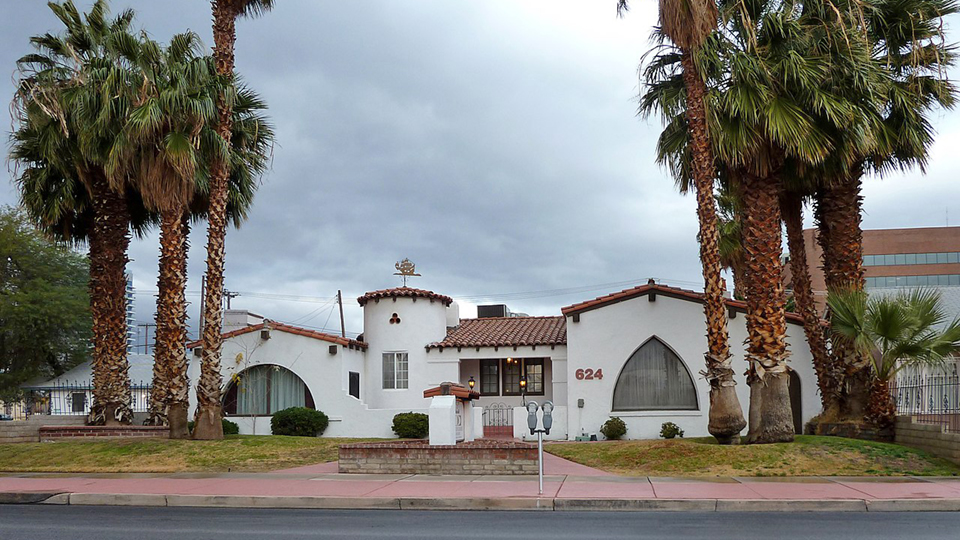 ---
Neighborhoods
Allure Highrise Condos
Aloha Vegas Acres
Altura
American West Village
Amigo Silverado Ranch
Ansedonia at Southern Highlands
Apache Trails
Arby Condos
Arroyo Canyon
Aspen Estates
Aurora View Estates
Avellino Estates
Aventine Barada
Baro Canyon Estates
Bedford Village
Belcastro Estates
Belcrest at Pinnacle Peaks
Bella Estates
Belle Esprit
Bermuda Springs
Blue Diamond Ranch
Blue Diamond Springs
Bonanza Park
Borgata Condos
Braewood Heritage
Brava Condos
Breezewood
Briarwood
Brighton Village
Bristol Park
Brock Court
Brookhaven
Brookside
Buckingham Estates
Buena Vista
Buenos Aires Condos
Buffalo Ranch
Buffalo Twain
Cactus Court
Cactus Hills Square
Cactus Jones
Cactus Maryland Seasons
Cactus Sorrell
Calico Basin
Canyon Creek
Canyon Gate Country Club
Canyon Lake
Carmel Hills
Carousel Park
Casa Linda
Casa Mesa
Casa Mia
Cascade
Castellina Southern Highlands
Catalina Shores
Celebration
Centennial Park
Centennial Parkway
Centennial Point
Central Park
Century Springs
Champions
Chaparral Ridge
Chapel Hill Condos
Charleston Estates
Charleston Gardens
Charleston Heights
Charleston Hills
Charleston Rainbow
Chateau Nouveau
Cheyenne Hualapai
Christy Meadows
Cimarron Highlands
Cimarron Meadows
Cimarron Ranch
Cimarron Ridge
Cimarron Village North
City Lights
Clearwater Cove
Cliff Shadows
Club Marbella Condos
College Heights
College Park
Concord Village
Concordia at Deer Springs
Concordia at Lone Mountain
Concordia at Wigwam
Copper Canyon Condos
Copper Creek
Copperhead
Copperhead Canyons
Coronado at Summerlin
Coronado Palms
Cortina
Cottages at Southern Hills
Country Lane
Craig Road Villas
Crestview Estates
Crystal Bay at Desert Inn
Curtis Park Manor
Cypress In The Hills
Dave Brown West
Day Star
Deer Springs Ranch
Desert Breeze
Desert Creek
Desert Hills
Desert Palms
Desert Pines Condos
Desert View Lofts
Desert Willows
Diamond Head
Dominion
Drake Estates
Duck Creek Village
Durango Estates
Durango Trails
Eagle Ridge
Edgewood
El Capitan Ranch
El Encanto
El Encanto South
Elcielo Rancho
Eldorado Pines
Enchanted Village
Encore Paradise Valley
Expressions
Fairfax Village
First Light at Arlington Ranch
Flamingo Crest
Flamingo Heights
Flamingo Trails
Foothill Village
Foothills
Foothills Country Club
Forest Hills
Fort Apache Cactus
Fort Apache Meranto
Fort Apache Ranch
Foxfire Ranch
Francisco Park
Frontier Rancho Estates
Garden Park
Gardens East
Gates Mill
Glen Heather Estates
Glenbrook
Glenmoor
Goldrush
Gowan Fort Apache
Grand Canyon
Grand Canyon Terrace
Grande Point
Green Acres
Green Hills
Greentree Condos
Harmon Gardens
Haven Point
Hazelcrest
Heritage Highlands
Heritage Square South
High Noon at Arlington Ranch
Hollywood Highlands
Hollywood Highlands East
Hollywood Ranch
Hollywood Vista
Huntington Village
Huntridge
Iron Horse Estates
Ironwood Condos
Islands at Spanish Trail
Jade Park
Jockey Club
Kaiserosa Ranch
Kings Manor
Lake Mead Court
Lake Mead Shatz
Lakes Pacific
Lakeside Village
Lamplight Cottages
Lamplight Square at Pinnacle
Las Vegas Country Club
Las Vegas Country Club Garden
Las Verdes Heights
Laurelwood Spring Valley
Lazy Ranch Estates
Liberty at The Orchards
Lone Mountain
Lone Mountain Classics
Lone Mountain Cliff Shadows
Lone Mountain Terraces
Lone Mountain West
Madre Mesa
Magnolia Estates
Manhattan Condos
Manor at Arlington Ranch
Marie Antoinette
Marina Estates
Marion View
Marycrest Estates
Maryland Cactus
Maryland Pebble
Mayfield
Mcneil
Mcneil Estates
Mcneil Manor
Meadow Valley
Meridian at Hughes Center
Meridian Park
Mesa Verde Lindell
Metropolitan Park
Metropolitans Woodland Park
Montara Estates
Monte Cristo Obannon
Monte Verde
Morning Ridge at Hollywood
Morning View Heights
Mountain View Estates
Nevada Trails
Newport Lofts
Novels
Oakcrest
Oaks
Oeste Villas
One Las Vegas
One Queensridge Place
Orchards
Pacific Hills
Painted Desert
Palm Beach Resort
Palms Place Highrise Condos
Paloma Estates
Panorama
Panorama Tower Phase III
Panorama Towers 1
Panorama Towers 2
Paradise Crest
Paradise Palms
Paradise Springs South
Paradise Villas
Paradise Vista
Paradise Vista Estates
Paradiso
Park Avenue Condos
Park Towers at Hughes Center
Park Vista
Paseos Village
Patrick Sandhill
Pebblecreek
Pecos Estates
Philmar Acres
Pine Cove
Pineridge Crossing
Pinnacle 2 at Pinnacle Peaks
Pinnacle Peaks-Torrey Pines
Pioneer Estates West
Plata Del Sol
Platinum Resort Condo
Portraits at Painted Desert
Properties Available
Quail Estates West
Rainbow Park
Rainbow Valley Estates
Rainbow Vista
Rancho Bonita Estates
Rancho Circle
Rancho Las Brisas
Rancho Meadows
Rancho Nevada Estates
Rancho Palomino
Rancho Sereno
Redrock Heights
Redrock Vista
Redwood Santoli
Regency at Summerlin
Regency Towers
Regent at Town Center
Reiger Court
Richfield Village
Ridgegate
Ridgeview West
Riverwalk
Robindale Lindell
Rock Springs Vista
Royal Crest Circle Condos
Royal Viking Estates
Sahara
Sahara Summit
Saint Rose Court
Sandhill Estates
Savona
Scotch Eighty
Sedona On The Boulevard
Seven Trees
Sheaker Heights
Sierra
Sierra Hills
Sierra Sunrise
Sierra Valley at Pinnacle Peak
Silver Springs
Silverlyn Heights
Sky Canyon
Sky Las Vegas
Soho Lofts
Sonata at Pinnacle Peaks
Sonora
South Canyons
South Shores
South Shores Mariner
Southwest Ranch
Sovana
Spanish Hills Estates
Spanish Oaks
Spanish Palms Condos
Spinnaker at Southwest Ranch
Spinnaker at Town Center
Spring Valley
Spring Valley Cottages
Spring Valley Ranch
Spring Valley Town
Spring Vistas
Springlane
Stallion Mountain
Stallion Mountain Estates
Sterling Court
Stewart Place
Stonebridge
Stonegate
Stonehaven
Storybook Homes-Trissino
Storyland
Summer Crest Estates
Summersprings
Sun Colony at Summerlin
Sunbeam Estates
Sunburst Terrace
Sunrise Manor
Sunrise Meadows
Sunrise Mountain
Sunrise Ranch
Sunrise Valley
Sunrise View Estates
Sunrise Villas
Sunset Cliffs
Sunset Pines
Sunset Ridge
Sunset Trails
Tanglewood Condos
Taos Estates
Ten Oaks Estates
Tenaya
Tennington Ridge
Terra Bella
Terracina
Terracotta
Terrasano
Tiburon
Torrey Pines
Torrey Pines Park
Town Center
Towne Center North
Towne Center South
Trilogy at Town Center
Trilogy at Warm Springs
Trophy Club at Paradise
Trump Intl Hotel & Tower
Turnberry Mgm Grand Towers
Turnberry Place
Turnberry Towers
Tuscano Condos
Twain Conquistador
Twilight at Wigwam Ranch
Twin Lakes Village
Uptown Estates
Valle Grande Estates
Valley Crest
Valley West
Vanbuskirk Estates
Vdara Condo Hotel
Veer Towers
Vegas Manor
Verano Condos
Verona
Viking Circle
Viking Estates
Viking Gardens
Villa Bonita Oeste
Villa Pacifica
Villas at Cliff Shadows
Villas at Tropicana
Villas On The Green
Vinings
Vista Del Lago
Vista Dolce at Summerlin
Vista Pageantry
Vistana Condos
Walnut Glen
Warm Springs Bronco
Warm Springs Quarterhorse
Warm Springs Torrey Pines
Watkins Glen
Westchester Hills
Westlake
Westlake Oakey
Westmont Estates
Westwind at Pinnacle Peaks
Westwood
Westwood Point
Wexford
Wexford Village at Sunrise
Wexford Village North
White Cliffs
Wilbur Clarks Paradise Gardens
Wildwood
Wildwood Ranch Estates
Willow Trace
Willowcrest
Windbrooke
Windmill Park
Windmill Springs
Windmill Village
Windmill Warbonnet
Wineridge
Winterwood Sunrise
Wishing Well Ranch
Woodcrest
Woodside at Southwest
Yorkshire Heights
Yorkshire Point
Beginnings [1]
The first settlement in the Las Vegas valley, commonly referred to as the Mormon Fort was established in 1855. The Mormons had traveled from Salt Lake City, Utah to the Las Vegas valley in order to establish a mission and a rest stop on the existing trade route to Southern California. The settlers constructed a fort located at the southeast corner of present Las Vegas Boulevard and Washington Avenue. However, the mission was not as successful as the settlers hoped, and the Indians frequently raided their fields to steal the crops. In 1857, the Mormons abandoned the fort due to internal dissension regarding leadership and failed attempts to mine useable lead from Mt. Potosi, 35 miles to the southwest.
The Mormon Fort lay abandoned and at the mercy of passing travelers and Indians who stole lumber and supplies until 1860 when a California party of prospectors rediscovered the Potosi mining area. The miners formed the Colorado Mining Company and used the fort until the outbreak of the Civil War in 1861. The fort remained largely unused until a former miner named Octavius Decatur Gass and two partners took over the site to raise cattle and recultivate the deserted fields. As the fort was largely in ruins, Gass and his partners rebuilt the original adobe building and constructed another, which Gass eventually lived in with his wife and family. In the 1870s Gass bought out his two partners and continued to farm and raise cattle on the 640 acres. The fort was eventually named the "Las Vegas Ranch," and became a rest stop for weary travelers where they could camp and obtain a decent meal for a nominal fee.
Archibald Stewart and his wife, Helen, moved to the Las Vegas Ranch in 1882 and began a prosperous ranching operation until 1884 when Stewart was killed under suspicious circumstances at the neighboring Kiel ranch. As a widow with five children, a member of the School Board and women's club leader, Helen Stewart continued operating the now 2,000-acre ranch and farm for another 18 years, becoming the largest landowner in Lincoln County. In 1902, the newly formed San Pedro, Los Angeles and Salt Lake Railroad became interested in a portion of the Stewart land and began searching for a qualified surveyor.
John T. McWilliams was born on December 10, 1863 at Owen Sound, Ontario, Canada. His father, an Irish immigrant named John McWilliams, was a building contractor who taught John surveying skills. Aspiring to be an engineer, young John moved to the United States in 1879 to attend University of Chicago. Within a year, he was employed by the Northern Pacific Railroad in its engineering corps. In 1879, the governor of South Dakota appointed him a delegate to the National Irrigation Congress in Los Angeles, which introduced him to the western United States. When the conference concluded, McWilliams decided to tour the region where he found plenty of work as a surveyor. His work brought him to Needles, California, where he met his future wife, lona, eventually moving to Goodsprings, Nevada in 1901 with their newborn baby girl. It was here that McWilliams was living when summoned by William McDermott, a representative of the San Pedro, Los Angeles and Salt Lake Railroad, to survey Helen J. Stewart's 1,840 acre Las Vegas Ranch in 1902.
The railroad was financed by Montana Senator William Clark, for whom Clark County is named, with ownership held by Clark's Las Vegas Land and Water Company. The railroad was considering the Stewart land for a new townsite and railroad division point, eventually purchasing much of the ranch from the Stewarts in 1902. McWilliams had been to the area previously, when in 1894 he surveyed and made claim to approximately 1,300 acres of heavily forested land at the Spring Mountains, specifically Lee Canyon, located northwest of present Las Vegas. He was well aware of the valley's huge artesian water belt, and seeing opportunity, purchased 80 acres of land from the Stewarts. In 1904, he began laying out an orderly townsite, which he called the "Original Las Vegas Townsite," and selling lots.
When the railroad was completed through Las Vegas that same year, McWilliams' land was on the west side of the tracks. Not willing to share the profits of a new town, the Las Vegas Land and Water Company began to lay out a townsite of its own on the opposite side of the tracks from McWilliams' land and auctioned off the lots that same year. The townsite, called "Clark's Las Vegas Townsite," boomed almost overnight with lots selling at the May 1905 auction for as much as $1,200. Almost half of the 1,200 lots sold in one day, purchased mostly by speculators from Los Angeles and Salt Lake City. The most valuable lots were closest to the train depot located at the intersection of Main and Fremont Streets. The depot, and consequently the freight loading and unloading ramps, were located on the east side of the tracks, making it difficult for carts to cross over the embankment. Most importantly, the railroad owned nearly all the water from Big Springs, the source of Las Vegas Creek. Clark's Las Vegas Townsite came with the promise of water, eventually forcing many of the early residents of the McWilliams' townsite, which was served by several small shared wells, to place their buildings on skids and move across the tracks to Clark's Las Vegas Townsite.
The first plat for the Original Las Vegas Townsite was filed with then Lincoln County, Nevada on January 13, 1905. The boundaries were First Street and Eighth Street on the west and east, respectively (now A Street and H Street), and Clark Avenue and the north side of Stewart Avenue on the south and north, respectively (now Bonanza Road and Morgan Street.) The site was located northwest of Clark's Las Vegas Townsite, with the railroad running through the lower southeast corner at A Street and Clark Avenue. Each block had 24 lots, with 12 running north/south and 12 running east/west. A 20-foot-wide T-shaped alley separated the lots into three groups. The north/south lots were typically 25 feet wide, and 125 feet long. The east/west lots were typically 25 feet wide, and 140 feet long.
By all rights, McWilliams' Townsite should have been a huge success. It was close to Las Vegas Creek, and accessible to roads to the surrounding mining communities of Rhyolite, Goldfield and Tonopah. For some time the townsite prospered, with lots selling well through the winter of 1904-1905, reaching a peak of 2,000-3,000 residents. It served as a transportation hub for mining supplies and goods brought by the railroad, with dozens of freight wagons leaving daily for the outlying mining districts. McWilliams built his house there, and by May of 1905, it had the valley's first bank, blacksmiths, wholesale houses, a bottling works, drug and general stores, and several good restaurants. Disaster struck in September 1905 with a series of fires that destroyed almost all of the wooden structures in town. Until the 1930s, the townsite consisted of little more than tents and shacks. When McWilliams was appointed State Water Rights Surveyor for the region in 1906, the residents of Clark's Las Vegas Townsite were already referring to it as "Ragtown."
Clark County was carved from Lincoln County in 1910, and Clark's Las Vegas Townsite became an incorporated city, Las Vegas, adopting its first charter on March 16, 1911. At the time of incorporation, the city encompassed 19.18 square miles, and had approximately 1,000 inhabitants, less than 1 percent of the state's total population. Fremont and Main Streets developed as the main commercial arteries of Las Vegas. Main Street ran parallel along the east side of the railroad tracks and the majority of the businesses were dedicated to the railroad. Fremont Street became the town center with a bank, post office, and retail shops. Nightclubs and speakeasies flourished, even during Prohibition, on the infamous Block 16 located one block north of Fremont Street.
McWilliams' Townsite became a subdivision of Las Vegas, and in 1916 began to demand water services from the railroad's land and water subsidiary. The Las Vegas City Commission passed a resolution that year asking for compliance from the railroad. At the time, the Westside was developing slowly, with little more than tents and a few permanent homes. There was no protection from fire because with no water lines, there were no fire hydrants, forcing firemen to run a hose from Las Vegas.
Courtney Mooney, City of Las Vegas Planning and Development, Clark Avenue Railroad Underpass, Clark County, Nevada, nomination document, 2003, National Park Service, National Register of Historic Places, Washington, D.C.
---