Gloucester City
Gloucester City Hall is located at 512 Monmouth Street, Gloucester City, NJ 08030.
Phone: 856‑456‑0205.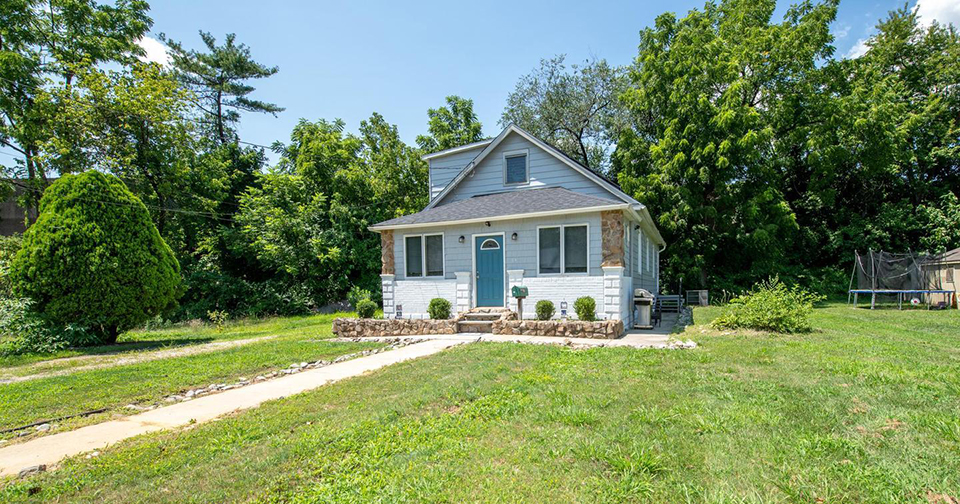 Photo: The Walt Whitman Bridge connects Gloucester and Philadelphia. Photographed by User:Eliot (.own work), 2004, [cc-by-2.0 (creativecommons)], via Wikimedia Commons, accessed November, 2020.
Neighborhoods
Beginnings [1]
The history of Gloucester City is a proud one. Established by Dutch traders in the 1620s as the major trading post on the South (Delaware River, Fort Nassau initially mirrored the trading post on the North (Hudson) River that later became New York. The settlement around Gloucester Point changed hands between the Dutch and Swedish colonists until the English seized control in the 1660s. English Quakers began to flood the area in the Timber Creek watershed in the 1680s and soon made Gloucester their primary government, transportation, and trading center. (The City was once the seat of government, or shire town, for all of modern Atlantic, Gloucester, and Camden Counties.)
In the time of early colonization, before roads were laid and kept, Gloucester was easily accessible by ships and canoes. Ferry traffic to Philadelphia was an essential part of the City's development. Within 100 years, after good roads were made, settlers moved to the interior, and Camden's ferries to Philadelphia became more popular. Gloucester City literally became a sleepy fishing village. Few above-ground resources remain from this early period, i.e. before 1844.
David S. Brown, a New England textile manufacturer, began the City's economic rebirth as an "industrial boomtown" when he established the Washington and the Gloucester Manufacturing Company textile mills in the 1840s. Other industrialists soon capitalized on Brown's idea and within a generation factories stretched along the City's three waterways, the Delaware River, Newton Creek, and Timber Creek. Rows of workers' housing following, as did commercial and public institutions, such as churches, schools, and social clubs.
Products of all manufacture were made in Gloucester City, from terra cotta to radioactive isotopes. In the 20th century, shipbuilding employed a substantial part of the work force. Around this time, residential neighborhoods spilled into the area east of Broadway, the old suburbs. Decline began after World War II, when suburban development in the more rural neighboring municipalities siphoned residents, jobs, and commerce away from the historic city center. New York Shipyard's closure in the 1960s had a significant impact on the city's economy. The last of the Philadelphia-area shipyards closed in 1995.
Gloucester City Master Plan, Historic Preservation Element, 1995, www.cityofgloucester.org, accessed September, 2011.
Nearby Towns: Audubon Boro • Audubon Park Boro • Barrington Boro • Bellmawr Boro • Brooklawn Boro • Camden City • Collingswood Boro • Deptford Twp • Haddon Heights Boro • Haddon Twp • Haddonfield Boro • Hi Nella Boro • Lawnside Boro • Magnolia Boro • Merchantville Boro • Mount Ephraim Boro • National Park Boro • Oaklyn Boro • Pennsauken Twp • Philadelphia City • Runnemede Boro • Somerdale Boro • Tavistock Boro • West Deptford Twp • Westville Boro • Woodbury City • Woodbury Heights Boro • Woodlynne Boro •
---