Bogota Borough
Bogota Borough Hall is located at 375 Larch Avenue, Bogota NJ 07603.
Phone: 201‑342‑1736.
---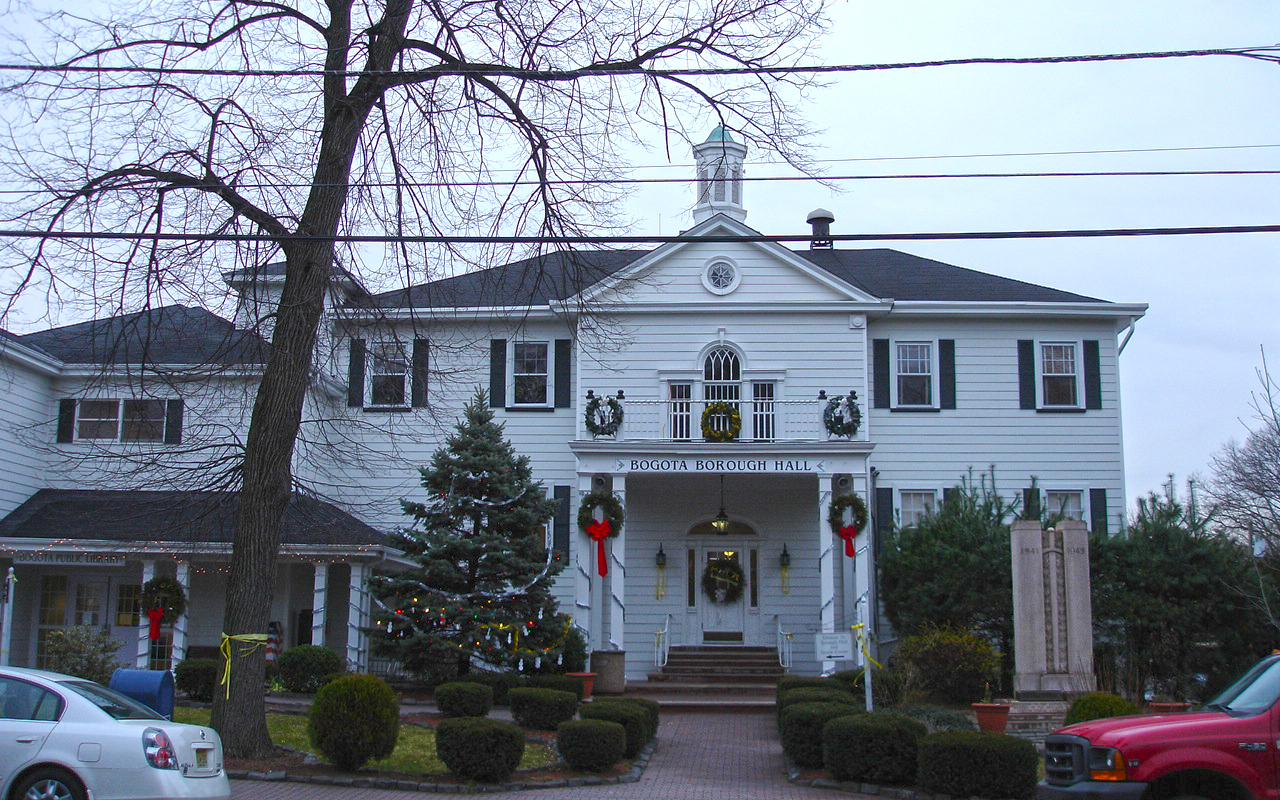 Photo: Bogota Borough Hall. Photographer: wikipedia username: KForce, 2009, public domain; accessed July, 2021.
---
Beginnings [1]
The Borough of Bogota is named in honor of the Bogart family who first occupied these lands. The ancestors of the family came to America from Holland, locating first some time prior to 1661 in Long Island, but subsequently removing to Bergen County, where Peter Bongart bought the farm still owned by his descendants. Ruloff Bongart, son of Peter and grandfather of Judge Peter Bongart, was the last to include the 'n' in the spelling of the name.
Located on the Hackensack River, Bogart was incorporated in 1893. Frederick W. Cane was the first mayor. In 1900 the borough had no churches and two commercial businesses, the Bogota Paper Company and the Riverside Planing Mill.
J. M. Van Valen, History of Bergen County New Jersey, New Jersey Publishing and Engraving Company, New York, 1900.
Nearby Towns: Bergenfield Boro • Carlstadt Boro • Closter Boro • Dumont Boro • East Rutherford Boro • Edgewater Borough • Englewood City • Fairview Borough • Hackensack City • Maywood Boro • New Milford Boro • Oradell Boro • Paramus Boro • Passaic City • Ridgefield Park Vlg • River Edge Boro • Rutherford Boro • Tenafly Boro • Wallington Boro • West New York Town •
---