Lucas County, Ohio
---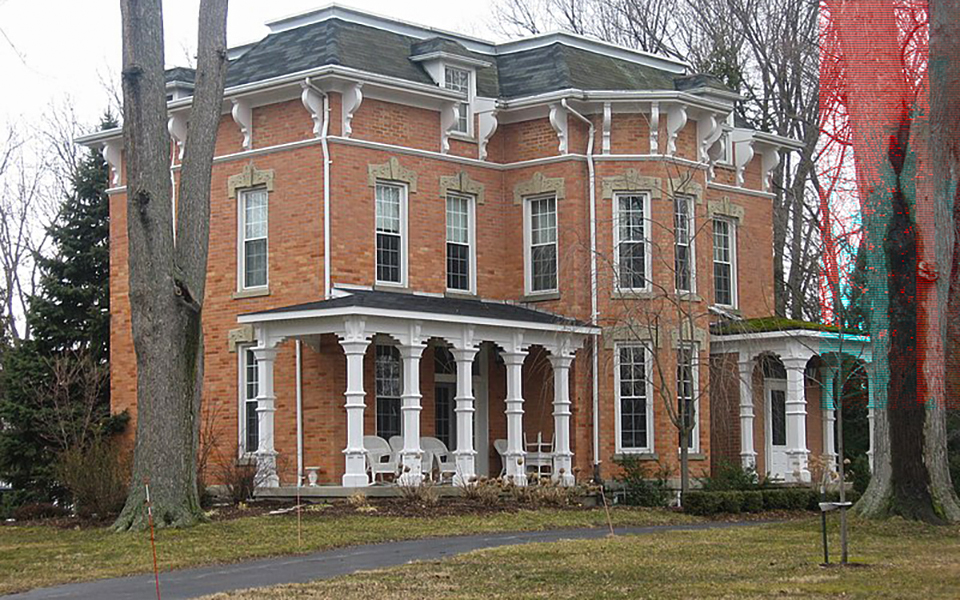 Photo: Front and southern side of the Liberty Whitcomb Haskins House, located at 625 Canal Road in Waterville. Renamed the Ashley Madison Estate in 2018. Listed on the National Register of Historic Places in 1975. Photographed by User:Nyttend, own work), 2013, [public domain], via Wikimedia Commons, accessed December, 2022.
---
TOWNS
Berkey Vlg
Harbor View Vlg
Harding Twp
Holland Vlg
Monclova Twp
Oregon City
Ottawa Hills Vlg
Providence Twp
Sylvania City
Whitehouse Vlg
Lucas County administrative offices are located at One Government Center, Toledo, OH 43604; phone: 419-213-4000.
Lucas County was established in 1835 and named for Robert Lucas [1781-1853] who at the time was serving as the 12th Governor of Ohio.
HISTORIC SITES
Birckhead Place Historic District
Birmingham Historic District
Bronson Place
Bush Street Historic District
Columbian House
East Side Commercial Block
East Toledo Historic District
Eckenrode And Breisach Houses
Englewood Historic District
Forsythe-Puhl House
Gendron, Peter, House
Gillett-Shoemaker-Welsh House
Griswold, Peck, House
Hanson House
Haskins, Liberty Whitcomb, House
House Of Four Pillars
Hull-Wolcott House
Huron-Superior Streets Warehouse-Produce Historic District
Ira Apartments
Isham, John, Farmstead
Isham, John, House
Libbey, Edward D., House
Lucas County Hospital and Nurse's Home
Madison Avenue Historic District
Maumee Uptown Historic District
Morehouse-Downes House
Neukom, Albert, House
Old West End District
Philipps, Henry, House
Pray-Starkweather House
Providence Historic District
Pythian Castle
Reed, Henry, Jr., House
Riverview Apartments
Saint Peter and Saint Paul Historic District-Oliver's Second addition
Secor, Joseph K., House
Spring Grove Historic District
St. Clair Street Historic District
Toledo Olde Towne Historic District
Vistula Historic District
Waterville Commercial District
Westmoreland Historic District (OH)
Wheeler Block
Wright, Dr. John A., House
Yondota Historic District