Rhinebeck Village
Rhinebeck Village Hall is located at 76 Market Street East, Rhinebeck, NY 12572.
Phone: 845‑876‑7015.
---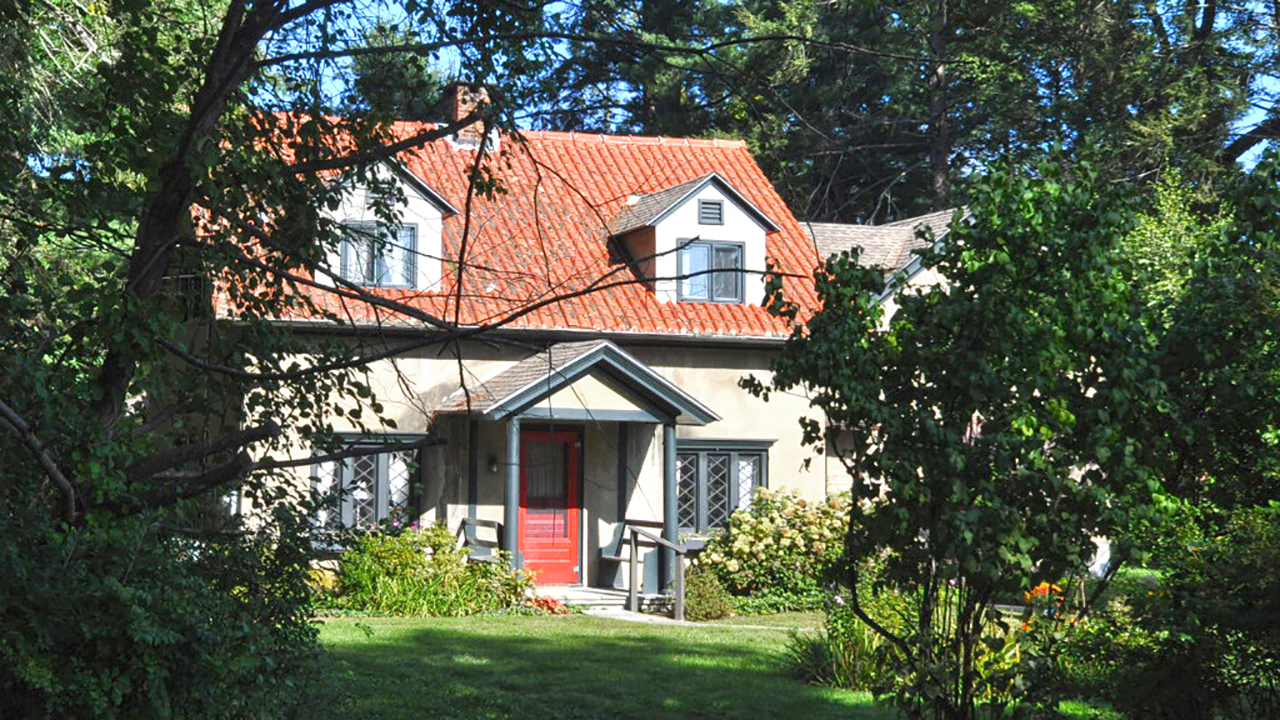 Photo: Home on the former Grasmere Estate, located on MIll Road, Grasmere. Listed on the National Register of Historic Places in 1987. Photographed by User:Magicpiano (own work), 2019, [cc-4.0] via Wikimedia Commons, accessed September, 2021.
---
Those living inside the borders of the Village are residents of both the Village and the Town of Rhinebeck. While the town of Rhinebeck was incorporated about 1788, the village didn't obtain separate, municipal governing status until 1834. Development increased after that with most of the current residences in the village being built during the second half of the 19th century.
Beginnings [1]
In 1670 William Beekman, an employee of the Dutch West India Company, purchased land in this vicinity. In 1697 his son, Henry, secured a patent for a vast tract of land lying opposite Esophus Creek, which included the site of Rhinebeck. This section of the land passed to William Traphagen in 1700. Among the early settlers, mainly French Hughuenots and Dutch, was a group of Palatines, who are credited with naming the village for Rheinbach, a village in the Rhine Valley. Other sources give the name as a German combination meaning "Rhine-like"; still others contend it is of local invention and merely means "Beekman's Rhine."
Early in the 18th century the village was a change station for stage coaches; during the Revolution it was an active military center. Modern Rhinebeck is engaged in dairy farming and fruit raising. The cultivation of violets, for many years an important industry in this section, declined in the 1930s.
Workers of the Dutchess County Unit, Federal Writers' Project of the Works Progress Administration, Dutchess County, American Guide Series, William Penn Association, 1937, Philadelphia.
Nearby Towns: Clinton Town • Kingston City • Red Hook Town • Red Hook Vlg • Rhinebeck Town •
---