Ramsey Borough
Ramsey Borough Hall is located at 33 North Central Avenue, Ramsey, NJ 07446.
Phone: 201-825-3400.
---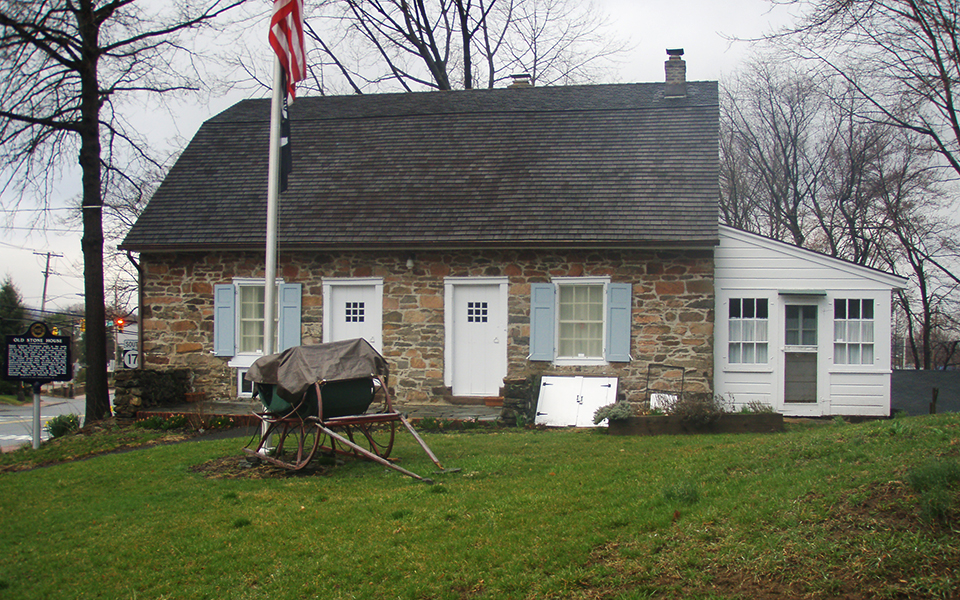 Photo: The Westervelt-Ackerson house, also known as The Old Stone House is currently believed to have been constructed in the early to mid-1700s. The house was built as a Dutch Colonial farmhouse, its materials were Rubble, stone, clay mortar, chopped straw and hogs hair. Photo by wikipedia username: NHRHS2010, own work, 2008, public domain, accessed August, 2020.
---
Neighborhoods
Boro Center
Cambridge Heights
The Borough of Ramsey is located in northwestern Bergen County approximately 1.2 miles south of the New Jersey/New York border. The municipality is bordered by the Township of Mahwah to the north, south and west, Borough of Upper Saddle River to the northeast and Borough of Allendale to the southeast. Ramsey is the ninth largest municipality in Bergen County in terms of land area occupying 3,566 acres, or 5.57 square miles.
Regional access is provided through the Borough via major roadways including State Route 17 which bisects the northeast portion of the Borough, Franklin Turnpike (County Route 507), Central Avenue, East Crescent Avenue, Wyckoff Avenue and Darlington Avenue. Ramsey is also served by several public transportation alternatives including NJ Transit's Main and Bergen County train lines, MTA Metro-North's Port Jervis train line and Coach USA bus service connecting directly to the Port Authority Bus Terminal in New York City. The Borough's north-south oriented commuter rail corridor divides the community in half featuring two train stations including the Ramsey Station located on Erie Plaza in the center of town adjacent to the Main Street business district and Ramsey Route 17 Station offering park and ride facilities at the northern end of the municipality. The Coach USA bus line has five stops in Ramsey with the majority of service provided at the Route 17 and Lake Street bus stop.
Borough of Ramsey, 2019 Land Use Plan, www.ramseynj.com, accessed August, 2020.
Nearby Towns: Allendale Boro • Franklin Lakes Boro • Ho-Ho-Kus Boro • Montebello Vlg • Montvale Boro • Oakland Boro • Ramapo Town • Saddle River Boro • Washington Twp • Woodcliff Lake Boro •
---