---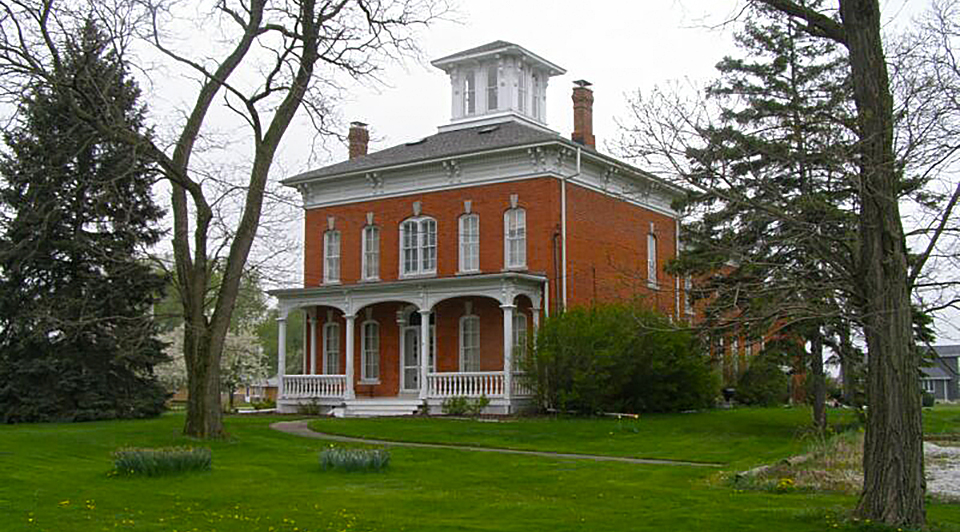 Photo: Josephus Wolf House, circa 1885, located at 700 W. Porter Avenue, Chesterton. Designed by architect, Cicero Hine. Listed on the National Register of Historic Places in 1998. Photographed by User:Chris Light (own work), 2010, [cc-3.0] via Wikimedia Commons, accessed December, 2022.
---
The Porter County Courthouse is located at 155 Indian Avenue, Valparaiso IN 46383; phone: 219-465-3450.
First settled around 1822, Porter County was organized in 1836.
Porter County's Indiana Dunes National Lakeshore, was so-designated by Congress in 1966 and is administered by the National Park Service. The Lakeshore area borders Indiana Dunes State Park.
Beginnings [1]
This county bears the name of Commodore David Porter, of the United States navy. The surface of the county is gently undulating. About one-fourth of the county was originally timbered with oak, walnut, poplar, pine, maple, butternut and beech; one-third is oak openings, and the remnants prairie and bottom land. Except near Lake Michigan and the marshes of Kankakee, the general character of the soil is good, and best adapted to wheat, oats, corn, and grazing. Valparaiso, the county seat, is located in the centre of the county. It has good railroad facilities, a growing commerce, flourishing educational institutions, and a general prosperity.
Goodrich, DeWitt C. and Tuttle, Prof. Charles R., An Illustrated History of the State of Indiana, 1875, Richard S. Peale & Co., Publishers, Indianapolis