Gwinnett County, Georgia
County Neighborhoods
The Gwinnett County Justice Center is located at 75 Langley Drive, Lawrenceville GA 30045; phone: 770-822-8000.
---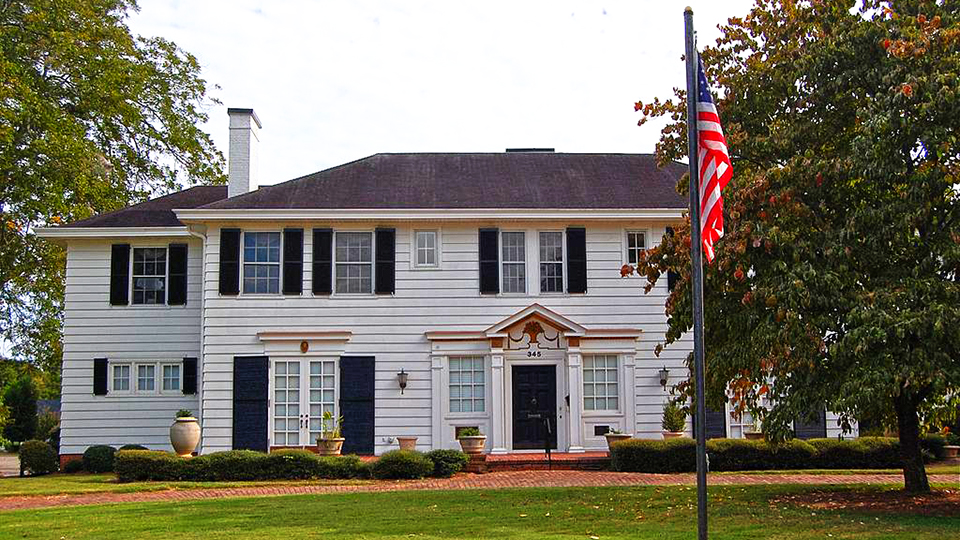 Photograph: John Quincy Allen House, circa 1911, located at 345 East Main Street, Buford. Listed on the National Register of Historic Places in 1984. Photographed by wikipedia username: Melsner4, own work, 2013 [cc-3.0], accessed October, 2022.
---
TOWNS
Berkeley Lake City
Grayson City
Peachtree Corners
Rest Haven Town
Sugar Hill City
Gwinnett County was established in 1818 and named for Button Gwinnett (1735-1777). Gwinnett was a member of Georgia's Provincial Council, and one of 5 Georgians elected to attend the U.S. Second Continental Congress which he attended and became one of the signers of the Declaration of Independence. He was instrumental in the drawing of Georgia's State Constitution which was adopted in 1777.
HISTORIC SITES
Adair, Isaac, House
Allen, Bona, House
Allen, John Quincy, House
Craig, Robert, Plantation
Gwinnett County Courthouse
Norcross Historic District
Superb, The
Terrell, William, Homeplace
Ware, Clarence R., House
Winn, Elisha, House
Wynne, Thomas, House
---