Bramwell Town
Bramwell Town Hall is located at 100 SIMMONS Avenue, Bramwell, West Virginia, 24715.
Phone: 304-248-7114.
---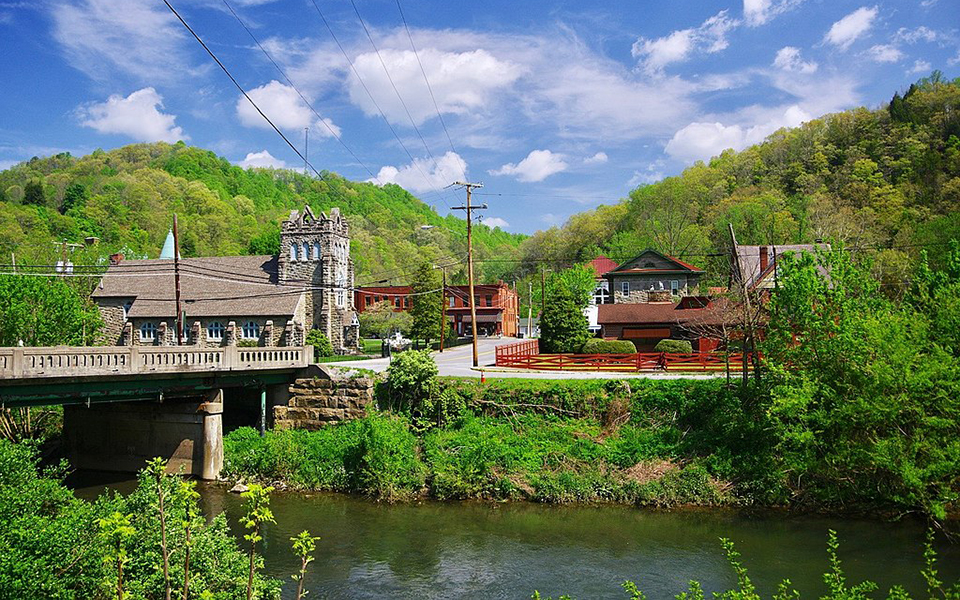 Photo: Town of Bramwell, WV with Bluestone River in the foreground. Photographed by User:Brian Stansberry (own work), 2018, [cc-4.0], via Wikimedia Commons, accessed October, 2022.
---
Bramwell is located on the western edge of Mercer County, West Virginia, in the southern quadrant. It is to the north west of Bluefield, Mercer County's largest city, and to the west of the county seat, Princeton. Bramwell is approximately one and one-half miles from the Virginia border. The town has a long border, due to the fact that it follows the Bluestone River.
Bramwell is extremely significant to the history of West Virginia and to the nation because it represents the opulence of the era at the turn of the century when an individual, often an immigrant to the U.S., could obtain large fortunes through his own wit and long hours of labor.
Neighborhoods
Bramwell Historic District
Nearby Towns: Bluefield City •
---