Longview City
Longview City Hall is located at 1525 Broadway, Longview, WA 98632.
Phone: 360-442-5000.
---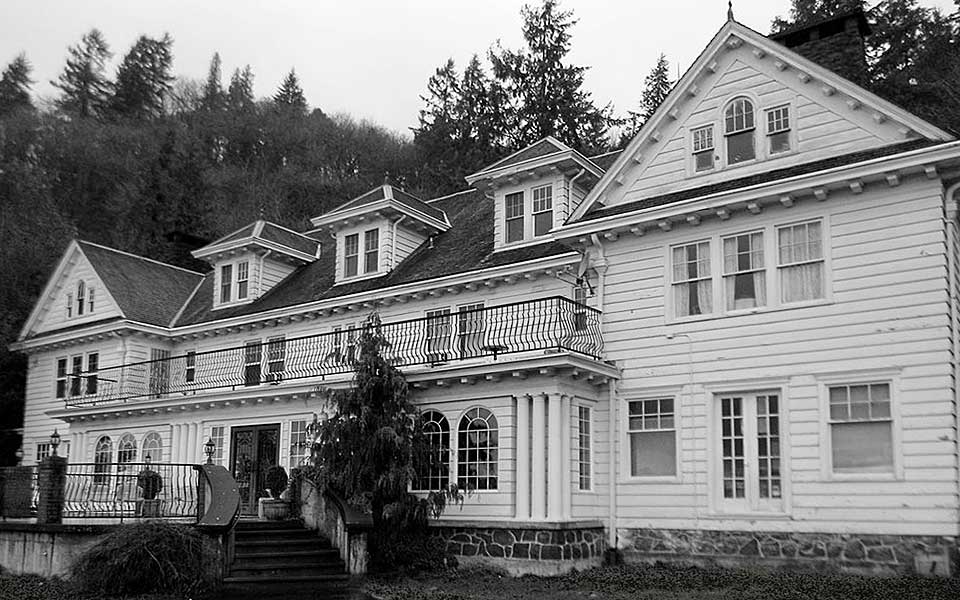 Photo: J.D. Tennant House, circa 1926, located at 420 Rutherglen Road, Lomgview, WA. Listed on the National Register of Historic Places in 1984. Photographed by User: Jon Roanhaus own work), 2015, [cc-3.0], via Wikimedia Commons, accessed June, 2022.
---
Longview is located at the confluence of the Cowlitz and Columbia rivers.
Neighborhoods
Bakers Corner
Bakers Landing
Beacon Hill
Broadway
Bunker Hill
Cascade Way
Coal Creek
Coho Estates
Columbia Heights
Columbia Valley Gardens
Hillcrest
Lone Oak
Mint Valley
Northlake
Overlook
Sunset Way
West Longview
Willow Grove
Windermere
The City of Longview has a unique history as a planned city in the early 1920s. At the time, the land was largely rural farmland and virgin forest. The nearest town of Kelso had a population of 2,000. In 1921, Robert Alexander Long (1850-1937), a lumber baron, a philanthropist, and president of Long‑Bell Lumber Company in Kansas City, bought up vast tracts of land in and around the yet to be named Longview to build a lumber mill.
Recognizing that he needed an infrastructure to support the anticipated 10,000 employees, Long planned out a city, and began building. By the end of 1923, Long's company had constructed 357 buildings, including the Hotel Monticello. Remarkably, the rural farmland had been transformed into a modern city in two short years.
Robert Alexander Long was born in Shelbyville, Kentucky in 1850. In 1877, Long partnered with Victor B. Bell to form a lumber company in Columbus, Kansas. Highly successful, the two expanded their operation first in Kansas, then in Louisiana and Washington.
† Early History of Longview Country Club, 2018, www.nwhickoryplayers.org, accessed June, 2022.
Nearby Towns: Kelso City •
---