Kaysville City
Kaysville City Hall is located at 23 East Center Street, Kaysville, UT 84037
Phone: 801-546-1235.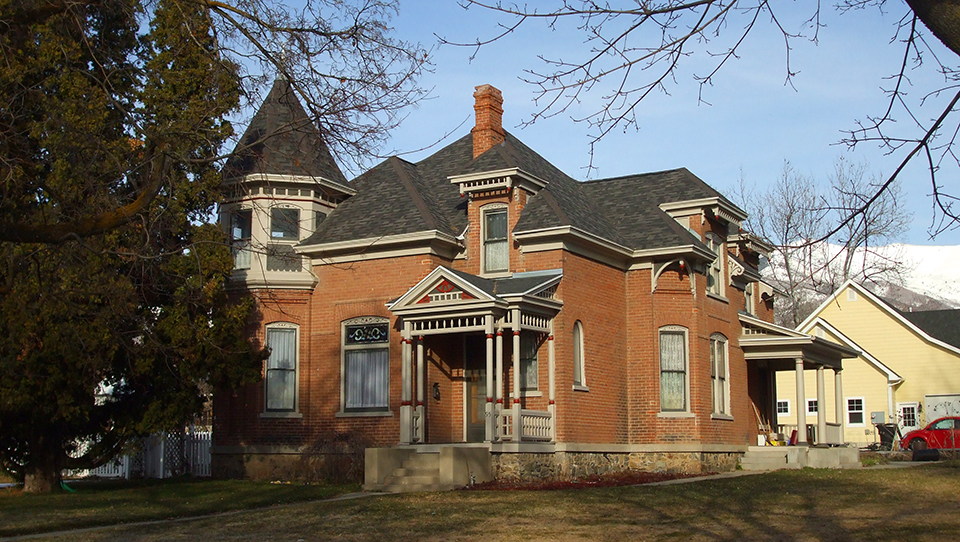 Photo: Henry H. Blood House, circa 1896, 95 South, 300 West, Kaysville, UT. Listed on the National Register of Historic Places in 1979. Photographed by Wikipedia Username:Tricia Simpson (own work), 2009, [cc-by-3.0 (creative commons), accessed September, 2020.
---
Neighborhoods
Ashwood Estates
Big Creek
Bridlewalk
Brook Haven
Brown'S Park Pt
Clover Meadows Estates
Columbia Heights
Country Estates
Creekside
Cresthomes Addition
Crestwood Acres
Edge End Hollow
Fairfield Estates
Fairfield Farms
Flint Meadows
Fox Pointe
Gailey
Happy Homes
Haymaker
Hess Farms
Hidden Springs
Jamestown Square
Johns Acres
Kerrybrook Estates
King Clarion Hills
Lark Meadows
Lazy Diamond
Maple Creek
Millshadow Estates
Mountain Shadow Estates
Mountain Shadows
Mountain Vistas
Oakridge Highlands
Old Mill Farms
Old Mill Village
Olde Orchard
Palos Verdes
Pheasant Brook
Pheasant Walk
Pine Cove
Quail Crossing
Quail Hollow
Saddlebrook Estates
Schick Farm
Seasons
Shadowbrook
Shepard Lake View
Shepards Landing
South Bench Estates
Spring Hollow Estate
Suncrest Cir
Suncrest Meadows
Sunrise Cove
Sunset Equestrian
Sunset Farms
Sunset Meadows
Sunset Pointe
Torino
Webster Farms
West Oak Ridge
Whispering Pines
Whisperwood
Whits Court
Wild Rose
Wilkie Estates
Willow Bend
Willow Pines
Kaysville [†] is located approximately 20 miles north of Salt Lake City between the Wasatch Mountain Range and the Great Salt Lake. Stream channels with dense vegetation run through the City from the mountains to the lake. The community enjoys panoramic views and the appropriate use of these many features.
Kaysville was settled in 1850 as a farming community and began to grow as a place of residence between the employment centers of Salt Lake City and Ogden. Steady growth continues today making Kaysville a destination of choice for safe residential community with supporting businesses and public facilities.
In keeping with the City theme, "Utah's Hometown in the middle of everything," community leaders continue to provide appropriate services to maintain the distinct character of the City.
The residents are family-oriented, have a strong commitment to quality education, and enjoy a peaceful lifestyle with a sense of community that makes it an attractive place to live, work, shop and play.
The community enjoys recreation programs and parks located throughout the City. Residents and community leaders work closely to create and maintain an atmosphere of cooperation and civic pride.
† Kaysville City General Plan, 2019, www.kaysvillecity.com, accessed September, 2020
Nearby Towns: Clearfield City • Farmington City • Fruit Heights City • Layton City • South Weber City •
---