The Hamilton County Clerk's office is located at 625 Georgia Avenue, Room 201, Chattanooga, TN 37402; phone: 423-209-6500.
Hamilton County was created in 1819.
---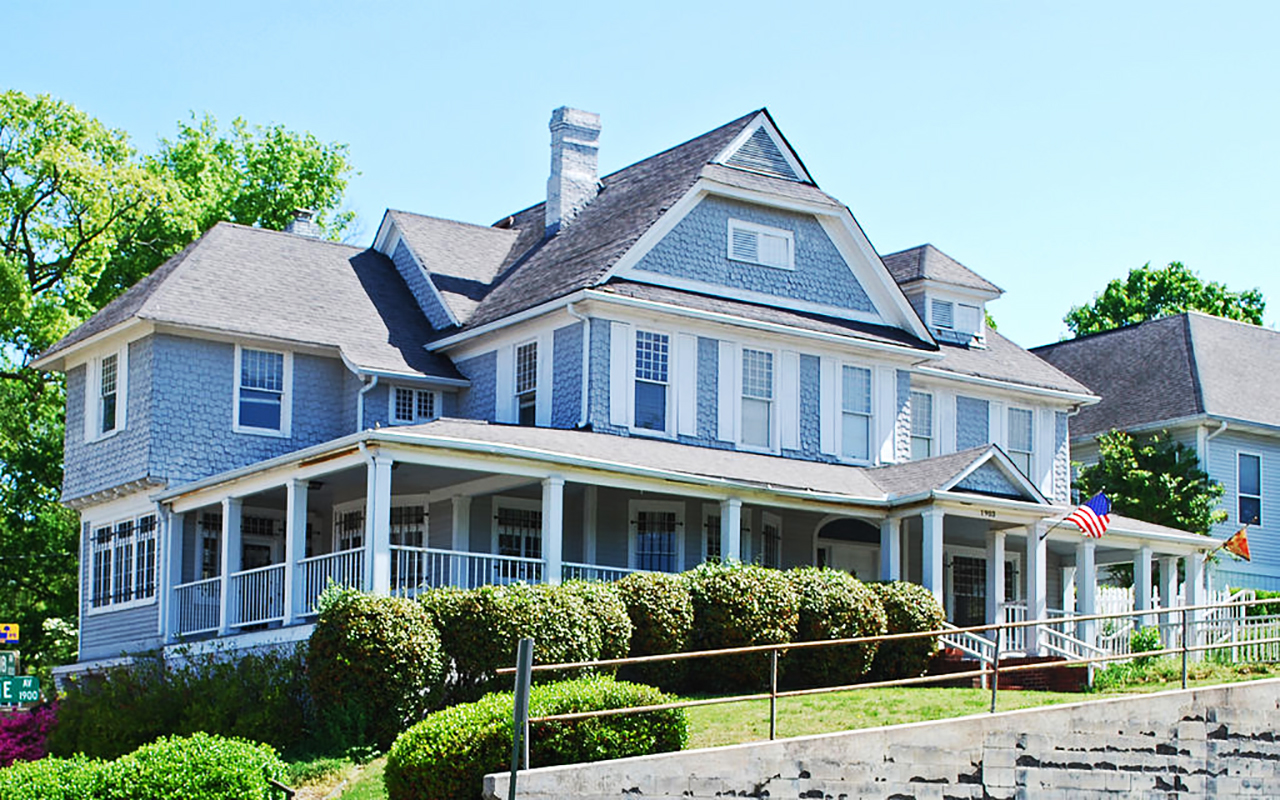 Photo: Kelley House, circa 1903, located on McCallie Avenue, Chattanooga, TN; one of the oldest major examples of the Shingle Style remaining in the city. Listed on the National Register of Historic Places in 1980. Photographed by Andrew Jameson (own work), 2010, [cc-by-3.0], via Wikimedia Commons, accessed August, 2021.
---
TOWNS
Apison
Bakewell
Birchwood
Collegedale City
East Ridge City
Harrison
Lakesite City
Lookout Mountain Town
Red Bank City
Ridgeside City
Sale Creek
Soddy-Daisy City
HISTORIC SITES
Bonny Oaks
Brabson House
Brown House
Cravens-Coleman House
Cummings, Judge Will, House
Douglas, Hiram, House
Faxon-Thomas Mansion
Ferger Place Historic District
Fort Wood Historic District
Gaskill House
Glenwood Historic District
Hamilton County Courthouse
Hutcheson House
Isbester, Caleb, House
Kelley House
King, M. L., Boulevard Historic District
Louise Terrace Apartments
Market Street Warehouse Historic District
Market and Main Streets Historic District
Matthews, Pleasant L., House
McConnell, Chancellor T. M., House
Missionary Ridge Historic District
Moccasin Bend Archeological District
Model Electric Home
Read House
Ross's Landing
Shavin, Seamour and Gerte, House
Signal Mountain Historic District
St. Elmo Historic District
Stone Fort Land Company Historic District
Stringer Ridge Historic District
Topside
Willard, Frances, House
Wyatt Hall
---