Myrtle Beach City
Myrtle beach City Hall is located at 937 Broadway Street, Myrtle Beach, SC 29578.
Phone: 843‑918‑1000.
---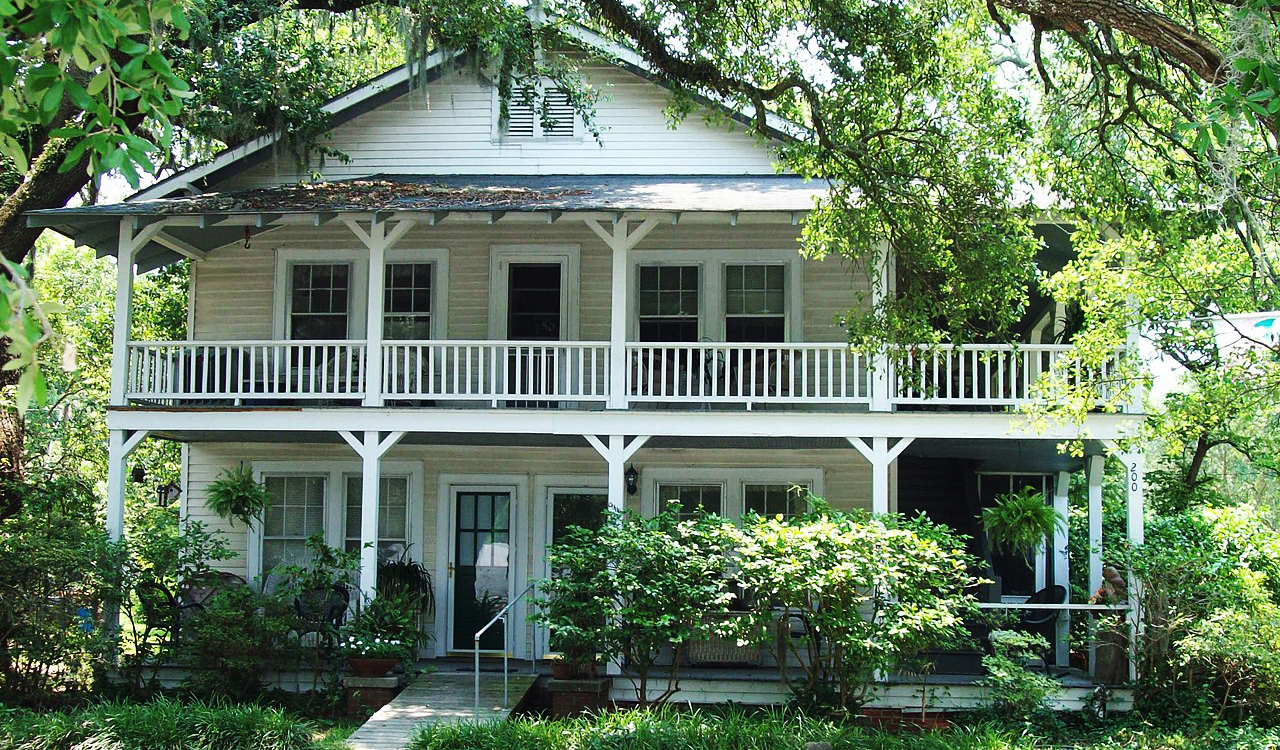 Photo: Pleasant Inn (also known as the William F. Simmons House), circa 1927, located at 200 Broadway, Myrtle Beach, SC. Listed on the National Register of Historic Places in 1996. One of the few remaining examples of the two-story boarding/guest houses that pre-dates the 1954 Hurricane Hazel. Photographed by User: Pubdog (own work), 2010, [cc-1.0, public domain], via Wikimedia Commons, accessed September, 2021.
---
Myrtle Beach is a man-made island, separated from the mainland since 1936 by the Intercoastal Waterway.
Neighborhoods
Amberfield
Antigua
Apache Campground
Arbor House
Arcadia Ridge
Arcadian Shores
Arrowhead
Ashford
Ashley Cove
Azalea Place
Balmoral at Withers Preserve
Baywood Estates
Bent Oak Estates
Benton Park
Berkshire Forest-Amherst
Black Creek Plantation
Blynn Acres
Boardwalk on the Waterway
Bradford Creek
Brandy Mill
Brandywine
Briarcliffe Acres
Briarwest
Briarwood
Bridge Creek
Bridgeport
Brighton Lakes
Brighton Woods
Brookgate
Browns Mobile Home Park
Brynfield Park
Burcale Commons
Burgess Community
Cabots Creek
Camelot
Cameron Village
Cane Patch
Carillon
Carolina Forest
Carolina Lakes
Carolina Woods
Carriage Lane
Cascades
Cedar Trace
Chapel Ridge
Chapin Park
Charleston Place
Clear Pond
Cliffwood
Cloisters at the Ocean
Colonial Heights
Coral Cove
Country Manor
Countryside
Covington Lake
Covington Lake East
Crystal Lake
Cypress Creek
Cypress River Plantation
Deerfield
Double C Ranch Estates
Dunes Cove
Dunes Lake
Dunes Ocean Front
East Chester
Emerald Forest
Emerald Lakes
Fairway Park
Fairwood Terrace
Farmington
Folly Estate
Forest at Briarcliff
Forest Dunes
Forest Lakes
Forest Parke
Forestbrook
Forestbrook Reserve
Fox Horn
Foxwood
Glenmere
Grand Palm Estates
Grande Dunes
Green Bay Park
Green Lakes
Guest Cottage
Hammerstone Landing
Harbor Oaks Marina
Harbour Town
Harbour Village
Hidden Harbour
Hidden Woods
Highland Ridge
Highland Woods
Highlands at Withers Preserve
Hunt Club at Hunters Ridge Plantation
Hunters Ridge
Intracoastal Acres
Intracoastal Village
Inverness
Island Green
Jackson Estates
Jonathan Estates
Kenzgar Landing
Kingston Ridge
Kingston Village
Knots Landing
Lake Park Plantation
Lake Shore
Lakewood Terrace
Laurel Woods
Lawsons Landing
Legends
Live Oak
Long Bay Estates
Lyons Cove
Mallard Landing
Mallard Landing Village
Marlowe Estates
Moss Estates
Moss Park
Myrtle Heights
Myrtle Ridge
Myrtle Trace
Northwood
Oak Forest
Oak Manor
Oak Park
Oakland Heights
Oakmont Village
Ocean Forest
Ocean Green Cottages
Ocean Lakes
Ocean View
Ocean Walk
Old Mill Park
Oleander Park
Osprey Cove
Palmetto Glen
Palmetto Greens
Palmetto Pointe
Peachtree Estates
Pelican Harbor
Perry Place
Pine Island Townhomes
Pine Lakes
Pine Ridge
Pinecreek
Pineland Estates
Plantation Estates
Plantation Heights
Plantation Lakes
Plantation Point
Planters Creek
Preston Estates
Prestwick
Providence Park
Queens Harbour
Ramsey Acres
River Oaks Cottages
Riverbend
Rivers Reach
Riverwalk
Rosewood Estates
Sago Plantation
Scott Acres
Seagate Village
Seaside Village
Settlers Point
Shady Grove
Shore Club
Silver Fox Landing
South Beach Cottages
South Park Village
Southborough
Southbury
Southcreek
Southern Branch
Southgate
Southwood
Spring Lake
Steeplechase
Stonebridge
Sugar Mill
Summerlyn
Sweetgrass Square
Tarpon Bay
Tern Hall Plantation
The Battery on the Waterway
The Cottages On Farrow Parkway
The Dunes Club
The Estates at the Gates
The Gates
The Hideaway at Palmetto Point
The Lakes
The Landing
The Park at Forestbrook
The Preserve at Green Lakes
The Reserve at Walkers Woods
The Retreat at Matheson
The Sanctuary at Wild Wing Plantation
Three Lakes Park
Turtle Cove
Upper Long Bay
Victoria Station
Waccamaw Pottery
Waccamaw Village
Walkers Woods
Wallingford Place
Waterbridge
Waterford Plantation
Watergate
Waterside
Waterway Palms Plantation
Watsons Riverside
Weslin Creek
Wildwood Ranchettes
Windsor Lakes
Windsor Plantation
Woodbury
Woodland Terrace
Worthington Estates
Myrtle Beach as described in 1941 [1]
Named for its thick grove of myrtles, Myrtle Beach is South Carolina's largest seashore resort. With the Gulf Stream only about 40 miles seaward and sand dunes landward lending protection, the climate is equable throughout the year and the town has evolved from a summer colony into a year-round pleasure place. The northern end has attractive, substantial houses in sodded lawns and bright gardens; the southern end, clustering around the pavilion, the village stores and the various concessions, is a miniature Coney Island.
Within two miles of the town, in an area of less than 10 acres, more than 100 species of plants have been officially cataloged. The yaupon, or cassine holly, growing here in profusion, furnished the Indian with his ceremonial drink; near Charleston, tea is still made from this plant. These evergreen shrubs are laden in winter with scarlet, waxy berries that attract cardinals and mockingbirds when other food is scarce. Candles were made from myrtle berries.
Governor Bernet R. Maybank and the Works Progress Administration, Federal Writers Project, South Carolina, A Guide to the Palmetto State, American Guide Series, 1941, Oxford University Press, New York



---