Silver Spring Township
Municipal Offices: Silver Spring Township 6475 Carlisle Pike Mechanicsburg, PA 17055.
Phone: 717‑766‑0178
---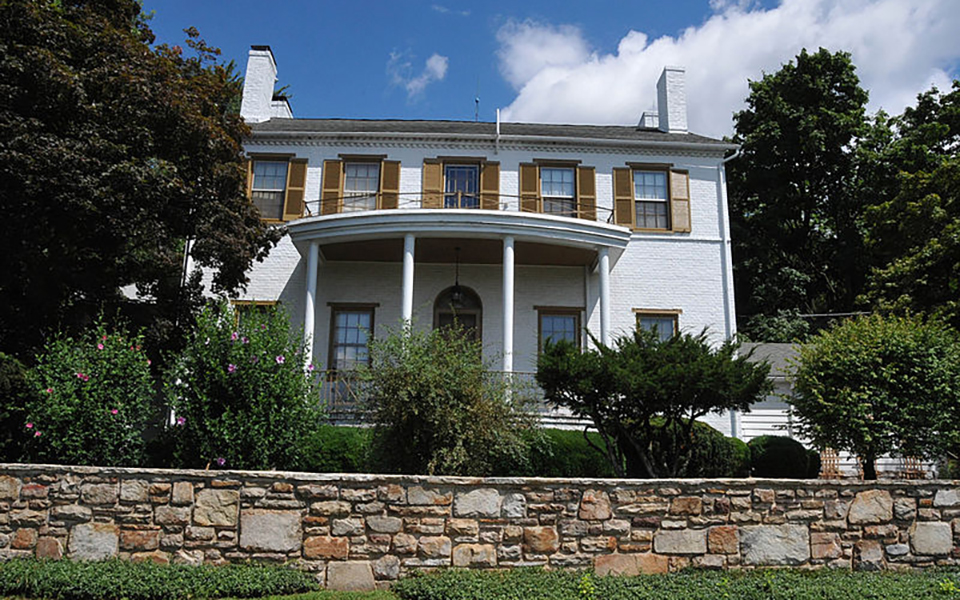 Photo: George Trimble House, circa 1812, located at 50 Pleasant Grove Road, SIlver Spring. Listed on the National Register of Historic Places in 1992. Photographed by User:Jerrye & Roy Klotz MD (own work), 2008, [cc-4.0], via Wikimedia Commons, accessed November, 2021.
---
Beginnings [1]
Erected from East Pennsboro Township in 1757, and named for Silvers Spring, which was called for James Silvers, who with his wife, Hannah, settled there in 1730. Common consent seems to have changed the name both of the township, and spring to "Silver Spring." Martin Herman came from Germany and settled in the township on the tract called St. Martin's, April 15, 1771. His family continued to reside here for a century and a half. There were numerous Indian incursions from 1753 to 1758 in the vicinity near McCormick's Fort. Archibald Loudon, the historian, resided in the township as early as 1788.
The Silver Spring Presbyterian Church, probably the first church established in the valley, was first organized in October, 1734.
Villages of Hogestown, New Kingston, Roxbury, Mill Dam, Wertzville, Miller Gap, and Huston's Mill.
Neighborhoods
Bella Vista
Bent Creek
Brook Pointe
Enchanted Hills
Evergreen
Glendale Estates
Green Ridge Estates
Hillside Farms
Hustons Mull
Joy Ridge Manor
Mill Dam
Miller Gap
Natures Crossing
Peninsula
Sterling Glen
Stonecrest
Traditions at Silver Spring
Trindle Station
Walden Crossroads
Walnut Point
Wertzville
Willow Lake
Godcharles, Frederic A., Litt.D., Chronicles of Central Pennsylvania, 1944, Lewis Historical Publishing, Inc., New York
Nearby Towns: Hampden Twp • Mechanicsburg Boro • South Middleton Twp • Upper Allen Twp •
---