---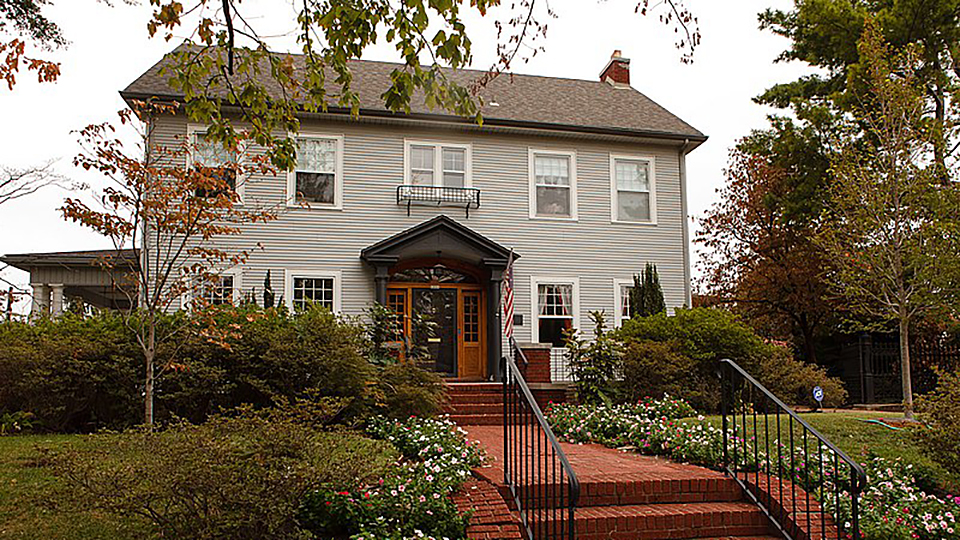 Photo: Clinton-Hardy House, circa 1919, located a 1322 South Guthrie,,Tulsa. Listed on the National Register of Historic Places in 1979. Photographed by User:W. R. Oswald, own work, 2012, creative commons [cc-3.0], via wikimedia, accessed January, 2023.
---
TOWNS
Glenpool City
Liberty Town
Lotsee Town
Sand Springs City
Sperry Town
Tulsa County Courthouse is located at 500 South Denver Avenue, Tulsa OK 74103; phone: 918-596-5000.
Located on the Arkansas River on lands that were once part of the Creek and Cherokee nations, Tulsa County was one of the original counties created when Oklahoma was made a state. It took its name from the town of Tulsa in the Creek Nation, Indian Territory. The name, Tulsa, is derived from "Tulsey Town," an old Creek Indian settlement in Alabama. The county is part hills and bluffs and part wide prairie, marking the dividing line between the ridges of the Ozarks in the East and the broad plains of the West.
Tulsa County is the gateway to the area of the state known as "Green Country" for its lush rolling hills. Its western tip reaches Lake Keystone. The Arkansas River, in its wide bed, rolls southeastward across the county. Cattle and horse ranches and rich farmland lie almost within the shadow of urban buildings.
History runs deep in Tulsa County, from the early Native American inhabitants to the cattlemen, the coming of the railroads, and the oil boom. Near downtown Tulsa lies the historic meeting place of the Creek, Cherokee and Osage nations, Council Oak Tree.
HISTORIC SITES
Brady Heights Historic District
Buena Vista Park Historic District
Cain's Dancing Academy
Carlton Place Historic District
Clinton-Hardy House
Dresser, Carl K., House
Gillette Historic District
Harwelden
Holy Family Cathedral, Rectory, and School
James Alexander Veasey House
James H. McBirney House
Jones, Robert Lawton, House
Maple Ridge Historic Residential District
McLean, B. W., House and Office
Moore Manor
Owen Park Historic District
Parriott, Foster B., House
Phillips, Waite, Mansion
Philtower
Pierce Block
Ranch Acres Historic District
Riverside Historic Residential District
Riverview Historic District
Robert M. McFarlin House
Skelly, William G., House
Stonebraker Historic District
Swan Lake Historic District
Tracy Park Historic District
Westhope
White City Historic District
Yorktown Historic District
---