Clayton Town
Clayton Town Hall is located at 111 East Second Street, Clayton, NC 27520.
Phone: 919‑553‑5002.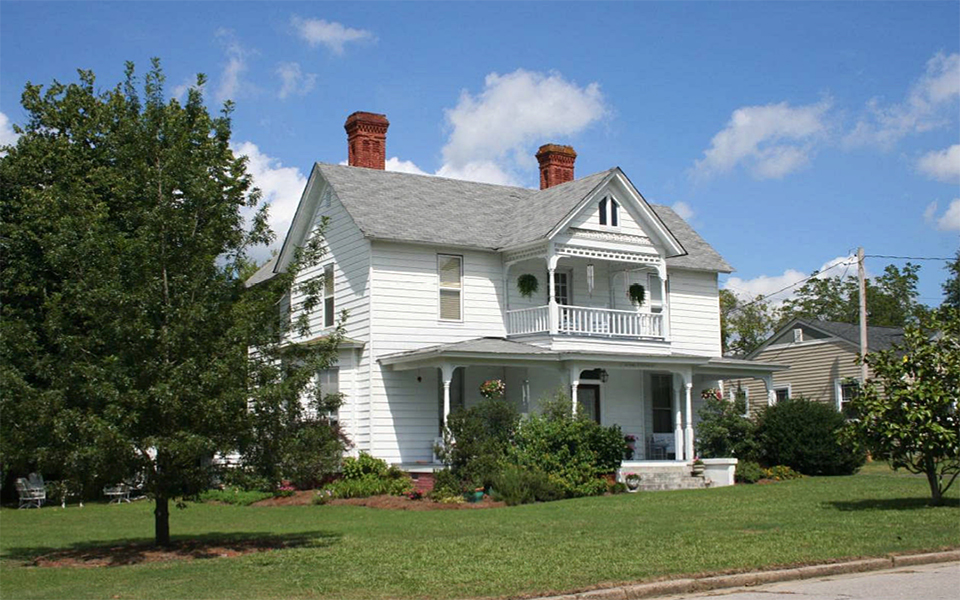 ---
Clayton [1] looks much different than it did 20 years ago. Major employers including Grifols, Novo Nordisk and Caterpillar opened state‑of‑the‑art facilities within the Town's Planning Area. Johnston UNC Health Care opened a full-service hospital at the intersection of NC 42 and Highway 70. In addition, the Town built a variety of new facilities to serve the growing population. These facilities include the Clayton Community Center, the new Law Enforcement Center and numerous parks and greenways. Clayton is now a unique combination of old and new. From the historic Downtown to Riverwood, Clayton is a place where individuals prosper, families thrive and businesses grow.
Neighborhoods
Allens Landing
Archers Pointe
Barefoot Landing
Bennington
Bluffs of Austin Pond
Boling Townes
Brittany Woods
Broadmoor
Brookhill Estates
Buckingham
Cardinal Glen
Cassedale
Charleston
Church Street Commons
Clark Place
Clark Pond Estates
Clayton
Clayton Pointe
Cobblestone
Cobblestone Place
Cooper Farms
Cotton Wood
Cottonfield
Cottonfield Village
Country Estates
Coventry
Creekside Hills
Dairy Manor
Deerfield
Dogwood Forest
Eagle Chase
East Lake
Edenton
Ellas Bend
Ellington
Ellington Estates
Fieldstone Farms
Flowers Plantation
Forest Glen
Forest Park
Foxcroft
Garrison
Georgetown Place
Glen Laurel
Glen Ridge
Glenhaven
Glory Ridge
Golden Acres
Grovewood
Hannahs Creek
Harrison Ridge
Heather Downs
Heavner Holding
Hidden Hills
Hillsdale Village
Homeplace
Hunters Mill
Hunters Point
Hunters Way
Hunting Ridge
Knolls at the Neuse
Kozy Korner
Lakeside Townes
Landmark
Lassiter Farms
Lee Chase
Lee Forest
Lionsgate
Little Creek Farms
Lockwood Forest
Logans Run
Magnolia Place
Magnolia Village
Matthews Farm
Mclemore
Meadow Creek
Meredith Acres
Mill Creek West
Millstone Manor
Mingo Creek
Mitchner Hills
Moss Creek
Moss Creek Village
Myatt Place
Neuse Colony
Neuse Haven Estates
Neuse Hills
North Farm
North Fort
Oak Creek
Oakwood
Ole Mill Stream
Oliver Acres
Peele
Pheasant Run
Pine Acres
Pine Hollow
Plantation Pointe
Poplar Creek
Portofino
Primrose
Primrose Ridge
Quail Acres
Quail Ridge
Ranch Acres
Reedy Hills
Richardson Place
River Dell Townes
River Hills
Riverstone
Riverwood
Riverwood Athletic Club
Riverwood Golf Club
Rock Pillar Estates
Ryans Creek
Saint Johns Woods
Sandy Branch
Sierra Heights
Silverstone
Smith Ridge
Smiths Creek
South Landing
South Plantation
Southwick
Southwick Farms
Starmont Forest
Stephanie Woods
Stoney Creek
Stoneybrook
Summerbrook
Summerlyn
Summerset Place
Sunray Village
Sunset Pointe
Swift Creek
Swiftview
Tafton
Talmadge Farms
The Falls at Norwood
The Gardens
The Pointe
The Reserve at Tuscany
Timberlake
Trent Woods
Tymber Creek
Village at Glenhaven
Village on the Neuse
Virginia Downs
Walden
Walker Woods
Walnut Creek
Washington Heights
Waymon Way
Weldon
Weston Woods
Weston Woods Townhomes
Whispering Pines
White Oak Plantation
Whitley Heights
Williams Pointe
Willow Park
Willowbrook
Windsor Green
Winston Pointe
Wyndfall
Wynston
Clayton as described in 1922 [2]
The Town of Clayton came into existence in 1882. It was first known as Stallings, the name coming from one of its earliest citizens, a widow. When the North Carolina Railroad passed through Stallings, the name was change to Stallings Station. Later, when the railroad had gone on to Greensboro, there stepped off it one morning a gentleman wearing a high hat, a long coat, and other fashionable wearing apparel that stamped him as an individual of some distinction. He was not a preacher as you might think from the description, but a teacher. He was from Tennessee and in search of a good, healthy locality in which to establish a school. He stayed at Stallings Station for several days. He liked the people, the climate, the location and it was here that he built his school, calling it Clayton Academy. The school flourished and the town prospered. The old name of Stallings Station passed away and instead Clayton was employed. Since then it has continued to prosper and today it is one of the leading towns in the county.
Think Clayton: Comprehensive Plan 2040, adopted 2015, www.townofclaytonnc.org, accessed June, 2020
W. M. Sanders Jr., and G. Y. Ragsdale, Johnston County: Economic and Social, University of North Carolina, 1922, (A Laboratory Study in the Rural Social Science Department of the University of North Carolina)
---