Allegan County administrative offices are located at 113 Chestnut Street, Allegan, MI 49010; phone: 269-673-0205.
Allegan County was established in 1831 at which time there were but a handful of permanent settlers in the area. Among the first settlers were Giles Scott and Turner Aldrich.
---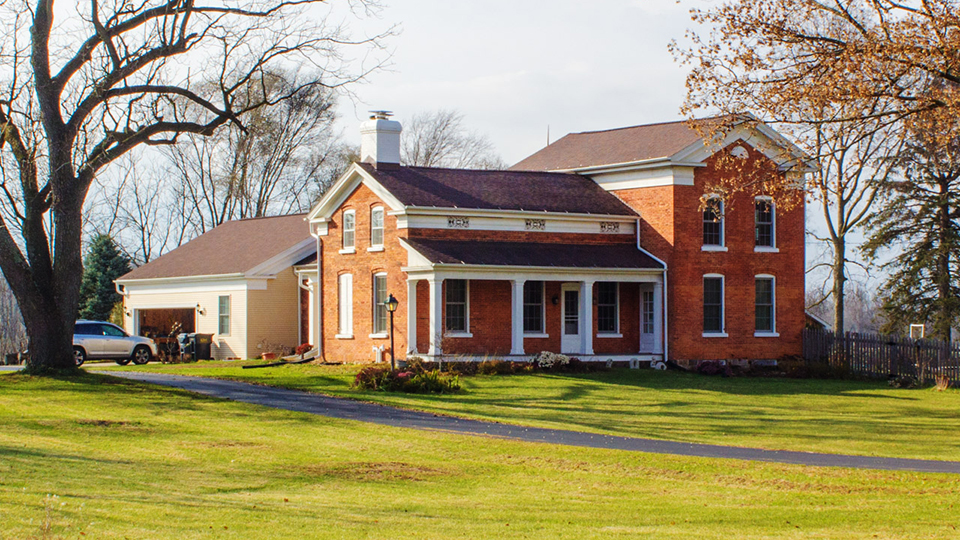 Photo: James Noble Sherwood House, circa 1864, located at 768 Riverview Drive, Plainwell. Listed on the National Register of Historic Places in 1984. Photographed by User: rossograph (own work), 2013, [cc-3.0], via Wikimedia Commons, accessed September, 2021.
---
TOWNS
Allegan Twp
Cheshire Twp
Clyde Twp
Dorr Twp
Douglas Vlg
Fennville City
Fillmore Twp
Ganges Twp
Gun Plain Twp
Heath Twp
Holland City
Hopkins Twp
Hopkins Vlg
Laketown Twp
Lee Twp
Leighton Twp
Manilius Twp
Martin Twp
Martin Vlg
Monterey Twp
Otsego City
Otsego Twp
Overisel Twp
Plainwell City
Salem Twp
Saugatuck City
South Haven City
Trowbridge Twp
Valley Twp
Watson Twp
Wayland Twp
HISTORIC SITES
Born, Edward D., House
Born, Engelbert B., House
Brown, William H., House
DeLefebvre, Cherry, House
Downtown Allegan Historic District
Eesley, J. F., Milling Co. Flour Mill--Elevator
Felt, Dorr E., Mansion
Franks, Henry, House
Griswold Civic Center Historic District
Island Historic District
Lilly, Augustus, House
Marshall Street Historic District
Messenger, William C., House
Pritchard's Outlook Historic District
Sherwood, James Noble, House
Stedman, Sarah Lowe, House
Sutton, Warner P., House
West Bridge Street Historic District
Wsyland Downtown Historic District