Munster Town
Munster Town Hall is located at 1005 Ridge Road, Munster, IN 46321.
Phone: 219-836-6900.
---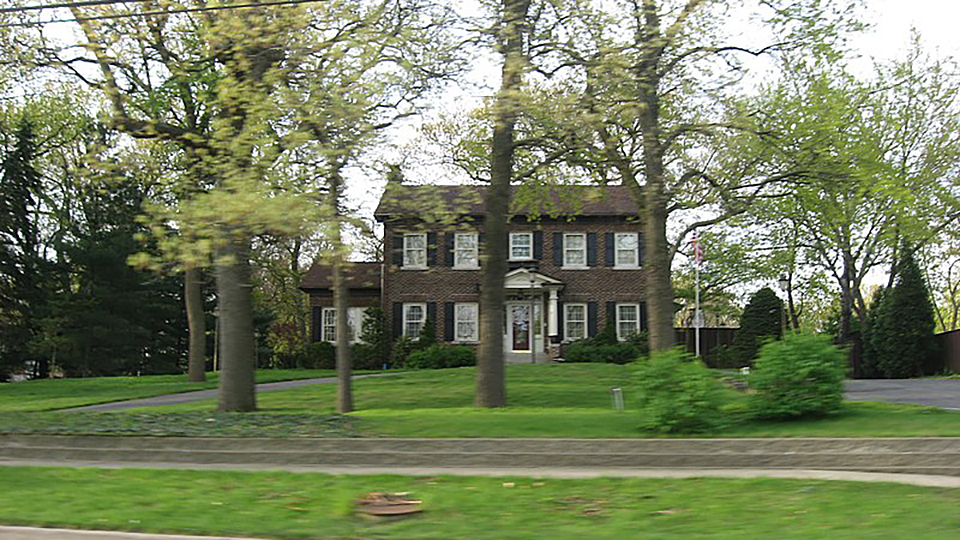 Photo: Ibach House, circa 1924, located at 1908 Ridge Road, Munster. Listed on the National Register of Historic Places in 2010. Photographed by User:Nyttend (own work), 2012, [cc-1.0, public domain] via Wikimedia Commons, accessed July, 2022.
---
The Town of Munster [†] was first settled around a rail stop in the 1850s as a Calumet region agricultural center.
During this era, the City of Chicago was quickly growing as a hub of industry and the national center of commodity markets. As a result of its proximity to this growing metropolis, its rail infrastructure, and its abundance of prime agriculture land, industry and agriculture around modern-day Munster boomed, providing crops and dairy products to the Chicago markets.
Neighborhoods
Autumn Ridge
Bowling Green
Broadmoor
Cambridge
Cambridge Court
Catherine Condominiums
Chayes Manor
Chayes Manor
Cobblestone
Community Estates
Fairmeadows
Greenwood
Harrison Heights
Hazelton
Hill and Vale
Hollywood
Hollywood Manor
Hollywood of Hammond
Independence Park
Knickerbocker Manor
Market Square
Monaldi
Monaldi Estates
OAK PARK
Oakton Manor Condos
Olthofs Addition
Park West
Peter Schoons
PETSO
Renaissance
Ridgeland
Ridgeland Park
Ridgesite
Ridgeway
Rueths Estates
Sierra Condos
Somerset
South Ridge
Stone Ridge
Twin Creek
University Estates
Villa Southwood
West Lakes
White Oak Estates
White Oak Manor
White Oak Woods
Wicker Park
Wicker Park Estates
Wildwood Court
Winner Parkway
By the early 20th century, area residents were ready to incorporate. On July 1, 1907 the town was formally incorporated as Munster, in honor of one of the area's first distinguished residents. At the time of incorporation, Munster was a 7‑1/2 square mile community with approximately 500 residents.
The population of the Town of Munster remained stable through the first half of the 20th century. The community economic base remained in agriculture and small industry. It wasn't until after the first world war that the population of Munster started to increase dramatically. Independence Park was Munster's first typical suburban style development. Located east of White Oak, 4000 low cost residences were planned for the development. 200 families called Independence Park home by 1943.
It was at this time, perhaps alarmed by signs of significant future growth, that community leaders invested in the first official town master plan in 1938. The plan was conceived by landscape architect Lawrence Sheridan and adopted by the Town Board in 1941.
Development continued at a fast pace through the first half of the 20th century. By the end of the second world war, Munster was known as a popular, high-income Chicago suburb. The population of Munster grew by 171% between 1940 and 1950. In 1957 two-thirds of the population came from elsewhere in Indiana. One in five residents were from Illinois, and well over half the residents had lived in town for less than five years.
Small industry sprang up in Munster during the second half of the 20th century, providing local employment for residents. By the 1970s, Munster was on the rise as a regional medical center. The population of Munster has been stable since the 1980s. Today, Munster continues to hold a reputation as a conveniently located, well-educated community that serves as a medical and cultural center for Northwest Indiana.
† Town of Munster, Indiana, Comprehensive Plan, 2010, www.munster.org, accessed August, 2022.
Nearby Towns: Hammond City •
---