Oswego Village
oswego Village Hall is located at 100 Parkers Mill, Oswego, IL 60543.
Phone: 630-554-3618.
---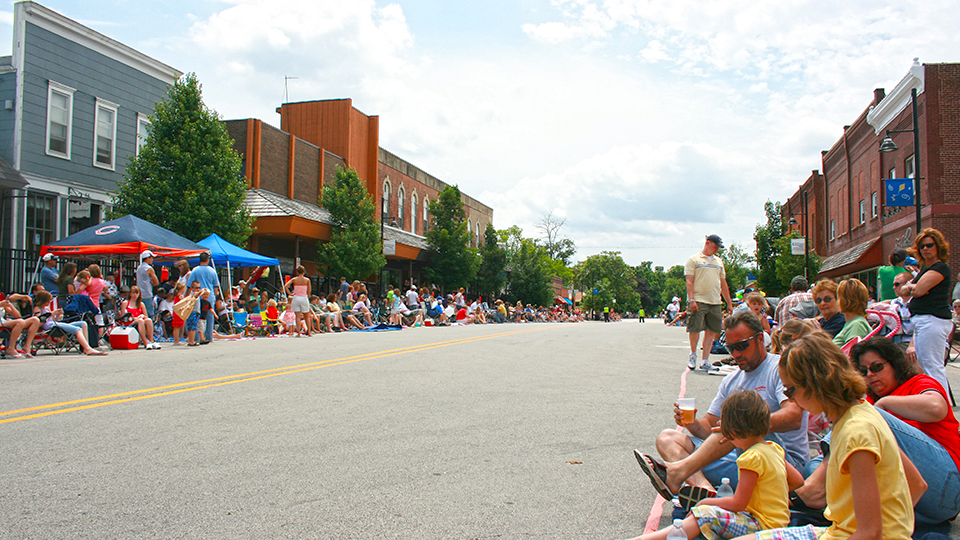 ---
Located in the Fox River Valley of northeastern Illinois, the Village of Oswego spans the northeastern quadrant of Kendall County, as well as a portion of the northwestern quadrant of Will County. The Village is approximately bounded on the north by the unincorporated Boulder Hill subdivision in Oswego Township and US Route 30, the Fox River and Illinois Route 71 on the west, Reservation Road on the south, and US Route 30, Grove Road, and a half-mile west of Douglas Road on the east. The Downtown Oswego Historic District (DOHD) is approximately five acres located at the center of the Village at the confluence of the Fox River and Waubonsie Creek. The district follows Main Street roughly bounded between Jackson Street on the north and Washington Street on the south.
Neighborhoods
Arbor Gate
Arrowhead Hills
Ashcroft Place
Autumn Gate at Southbury
Blackberry Knoll
Boulder Hill
Brighton Meadows
Brookside
Brookside Manor
Cedar Glen
Churchill Club
Deer Run
Deerpath Creek
Deerpath Trails
Estates of Fox Chase
Fairway Crossing
Farmington Lakes
Fox Chase
Fox Pointe
Gates Creek
Gates Creek West
Henneberry Woods
Heritage of Oswego
Herrens Riverview
Highlands at Ogdenfalls
Hometown
Hunt Club
Kingsbrook Crossing
Lakeview Estates
Lakeview Estates West
Lincoln Station
Mill Race Creek
Mill Street Station
Morgan Crossing
Na-au-say Woods
New Windcrest
Ogden Falls
Old Reserve Hills
Oswego Plains
Park Place
Patriot Club at The Glen
Pine Ridge Club
Ponds at Mill Race Creek
Prescott Mill
River Mist on the Fox
River Run Club
Riverwood
Roslin Reserve
Shore Heights
Southbury
Southfield Estates
Spring Gate at Southbury
Springbrook Townhomes
Springbrook Trails
Steeplechase at Churchill Club
Stonegate Estates
Victoria Meadows
Villas at Southbury
White Pines
Windcrest
Windcrest Green
Winding Waters
Nearby Towns: Aurora City • Montgomery Village •
---