Pinal County administrative offices are located at 31 North Pinal Street, Florence, AZ 85132; phone: 520‑509‑3555.
---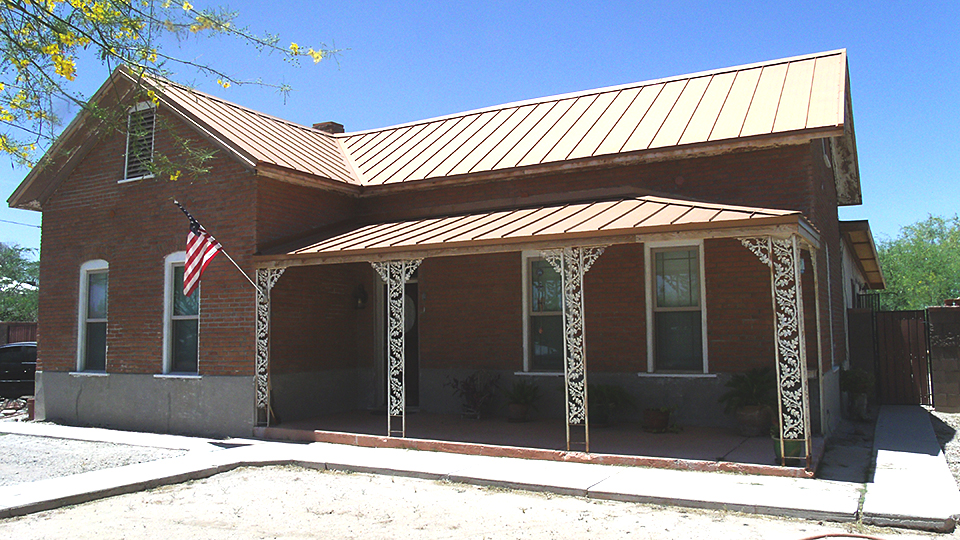 Photo: C.D. Henry House, circa 1889, located at 1612 Willow Street in Florence. Listed on the National Register of Historic Places in 1986. Photographed by wikipedia username: Tony the Marine, own work, 2015 [cc-3.0], accessed via wikimedia commons, March, 2023.
---
Pinal County was created in 1875 from parts of Maricopa and Pima counties.
Pinal County is one of the largest counties in Arizona at 5,386 square miles, which is larger than the state of Connecticut (4,845 square miles). Like most of Arizona, the County has and continues to experience tremendous growth. The rapid growth over the past two decades has been attributed to abundant, low-cost, land for development and relatively inexpensive commutes into employment centers in the Phoenix and Tucson metropolitan areas.
Farming and horses have historically been a valued part of Pinal County's heritage. Thousands of acres are still in agricultural production today. However, Pinal County is experiencing a transition from tractors to tricycles at a rapid rate as farmland is sold for residential development. This transition is occurring for a variety of reasons that include desirability of living in Pinal County and the relatively few housing choices that have existed in this area, the cost of water, global competition, and increasing land values. However, many still choose to live in Pinal County because of the agricultural and equestrian heritage.
Pinal County is home to four sovereign nations: Gila River Indian Community, Tohono O'odham Nation, San Carlos Apache Indian Reservation, and Ak-Chin Indian Community. These Native American communities play a major role in the economy of Pinal County and have a significant presence. Gila River Indian Community has several industrial parks and many very successful Tribal enterprises that provide jobs and revenues to the Community. Additionally, the other Native American communities are expanding employment and commercial development. [1]
We Create Our Future: Pinal County Comprehensive Plan, 2009, www.pinalcountyaz.gov, accessed November, 2013.