Huntington City
Huntington City Hall is located at 800 5th Avenue, Huntington, WV 25701.
Phone: 304‑696‑5540.
---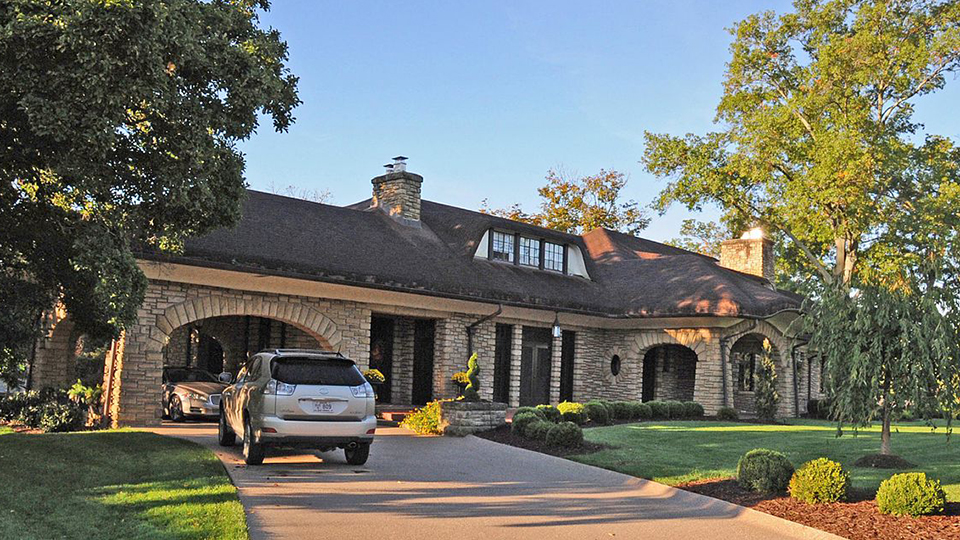 Photo: Ricketts House (aka Stevens House), circa 1925, located at 2301 Washington Boulevard, Huntington, WV. Listed on the National Register of Historic Places in 1994. Photographed by User:Jerrye and Roy Klotz (own work), 2015, [cc 4.0], via Wikimedia Commons, accessed September, 2021.
---
Neighborhoods
Arlington Addition
Arlington Park
Cha-bella Condos
Chancellor Hills
Clark Estates
Grandview Heights
Guyan Oaks
Island Estates
Laurel Woods
North Maywood Heights
Pleasant Valley Estates
Saint James Condominiums
Southside
Stamford Park
Tallwood Acres
Timberlake
Beginnings [1]
The choice of Huntington as the county seat of Cabell County was reflective of its newly assumed role as the dominant urban and transportation center of the region. The city had been laid out in the course of two years (1871-1873) to serve as the terminus for Collis P. Huntington's C&O Railroad. The City of Huntington sprang into existence in a very short period of time, and the first buildings to be constructed were railroad related structures. Due to the presence of the railroad, Huntington experienced a period of rapid growth, soon outdistancing other communities in the area.
In 1880, Huntington's population was less than 2,000, by 1890 the population stood at over 10,000. In the decade of the 1880's, Huntington had acquired a water company, paved sidewalks, telephone system, electric lights, and electric street car line, and natural gas service. It seemed only natural, then, that such a thriving and growing city should be the seat of the county's government.
Rodney S. Collins, Director, Michael Pauley, Historian, Michael Gioulis, Architectural Historian, West Virginial Department of Culture and History, Cabell County Courthouse, Huntington, West Virginia, nomination document, 1982, National Park Service, National Register of Historic Places, Washington, D.C.
---