Bellingham City
Bellingham City Hall is located at 210 Lottie Street, Bellingham WA 98225.
Phone: 360‑676‑6900.
---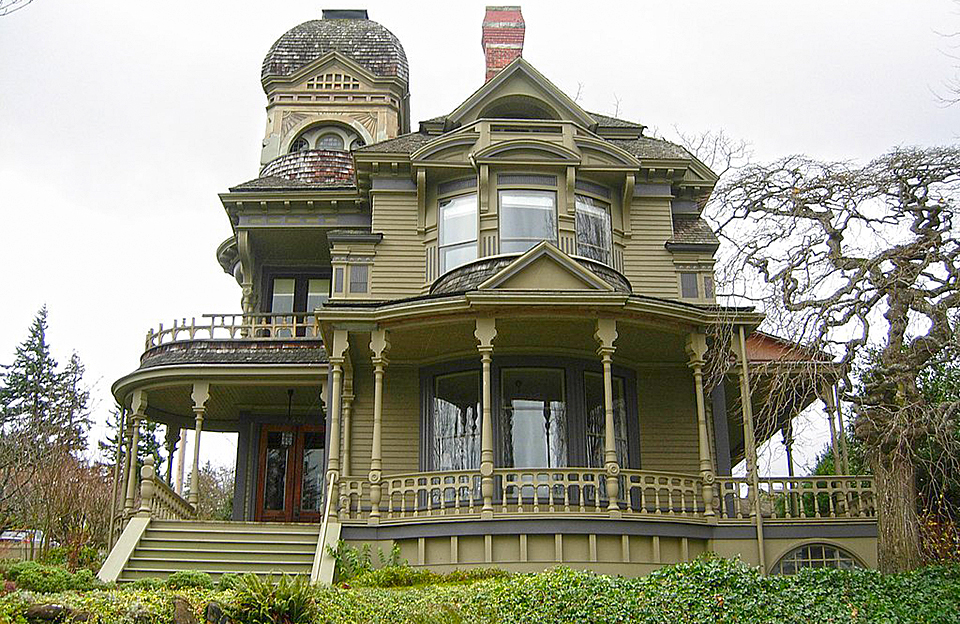 Photo: Gamwell House, circa 1890, located at 1001 16th Street, Bellingham. Listed on the National Register of Historic Places in 1972. Photographed by User:Benjamin Cody (own work), 2007, [cc-3.0], via Wikimedia Commons, accessed November, 2021.
---
Neighborhoods
Alger
Barkley
Birchwood
Bow
Chuckanut
Columbia
Cordata
Cornwall Park
Deming
Downtown
Edgemoor
Emerald Lake
Fairhaven
Ferndale
Geneva
Guide Meridian
Happy Valley
Harris Square
Mt Baker
Northern Heights
Puget
Samish Hill
Sandy Point
Sehome Historic District
Silver Beach
South Hill
Sudden Valley
Sunnyland
Whatcom Falls
York
Beginnings [1]
Bellingham, the county seat of Whatcom County, is situated on the northeastern shore of Bellingham Bay, 85 miles north of Seattle and 55 miles south of Vancouver, British Columbia.
In the 1850's the first settlers came to Bellingham Bay, intent on founding western Washington's major seaport. For the next 50 years three rival towns, Fairhaven, Sehome and New Whatcom, grew independently around the shores of Bellingham Bay.
In 1903 the maze of avenues and Boulevards of the separate townships were consolidated into Bellingham. At that time, the town was anticipating being designated the major northern terminus of the Northern Pacific Railroad.
Kvapil, John, United States Post Office and Court House, Bellingham, Washington, nomination document, 1979, National Park Service, National Register of Historic Places, Washington D.C.
---