---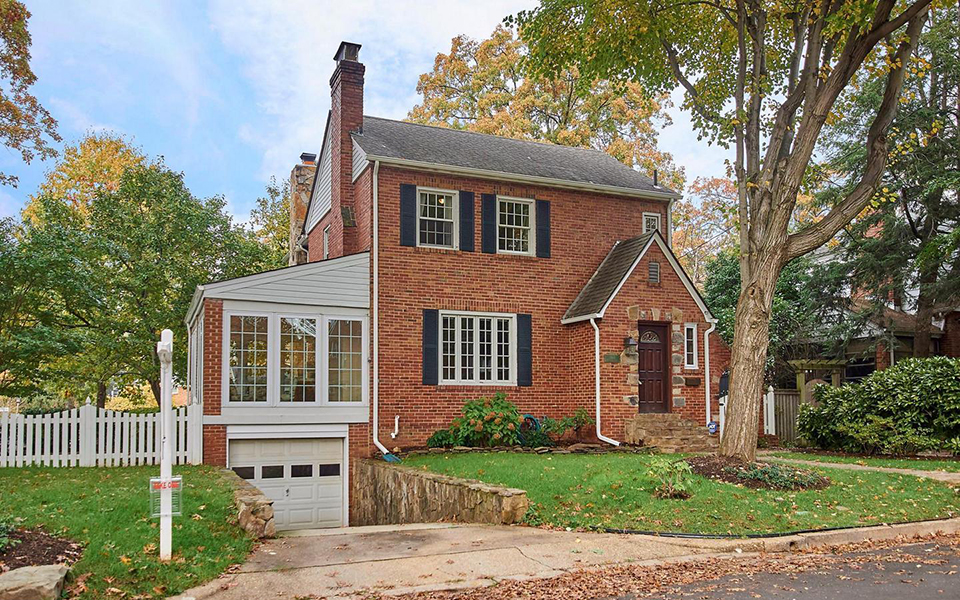 Photo: Home in the Lyon Park Historic District. Listed on the National Register of Historic Places in 2013. Photographed by User:Farragutful (own work), 2013, [cc-3.0], via Wikimedia Commons, accessed June, 2021.
---
Arlington [†] is a twenty-six-square-mile county located in Northern Virginia across the Potomac River from Washington, D.C. The county is bounded by Fairfax County to the north and west, the City of Alexandria and Four Mile Run to the south, and the waters of the Potomac River to the east. The county's association with Washington, D.C. dates back to 1791, when Virginia ceded approximately thirty-one square miles of land, now known as Arlington County and the City of Alexandria as part of the site for the nation's capital. Arlington was a small crossroads community with only scattered development within the environs at the time of the national capital's founding. When Virginia officially ceded the land in 1801, the population of the county was 5,949 with all but 978 people living in Alexandria.
During this period, Arlington became part of the County of Alexandria of the District of Columbia. With the introduction of a circuit court, orphan's court, and levy court, Alexandria became the seat of local government, as well as the social and commercial center for the thirty-one-square-mile area ceded by Virginia. Referred to as the "country part" of the county, Arlington remained rural with strong agricultural interests. Throughout this period, a few large plantations maintained and improved the land. The Alexander-Custis plantation, known as Abingdon, and the George Washington Parke Custis plantation, also known as Arlington Plantation, were the most notable plantations at the time. Small plots held by farmers and tenants primarily comprised the remainder of cultivated land in the county. The population of the Arlington area continued to increase in the early nineteenth century, with the majority of the county's population concentrated in Alexandria. Of the 8,552 who lived in the county in 1810, only 1,325 lived in the rural part of the county. By 1820, the rural population had increased by only 160 persons to 1,485, a small portion of the 9,703 total county residents living outside the town limits.
&dagger. Saleh Van Erem, Laura Trieschmann, Jeanne Barnes, Elizabeth Breiseth, Paul Weishar, and Christina Hiett, Architectural Historians, EHT Traceries, Inc.Aurora Highlands Historic Distrit, nomination doument, 2007/2008, National Register of Historic Places, Washington, D.C.