Cache County, Utah
The Cache County Courthouse is located at 120 North 100 West, Logan, YT 84321; phone: 435-716-7171.
---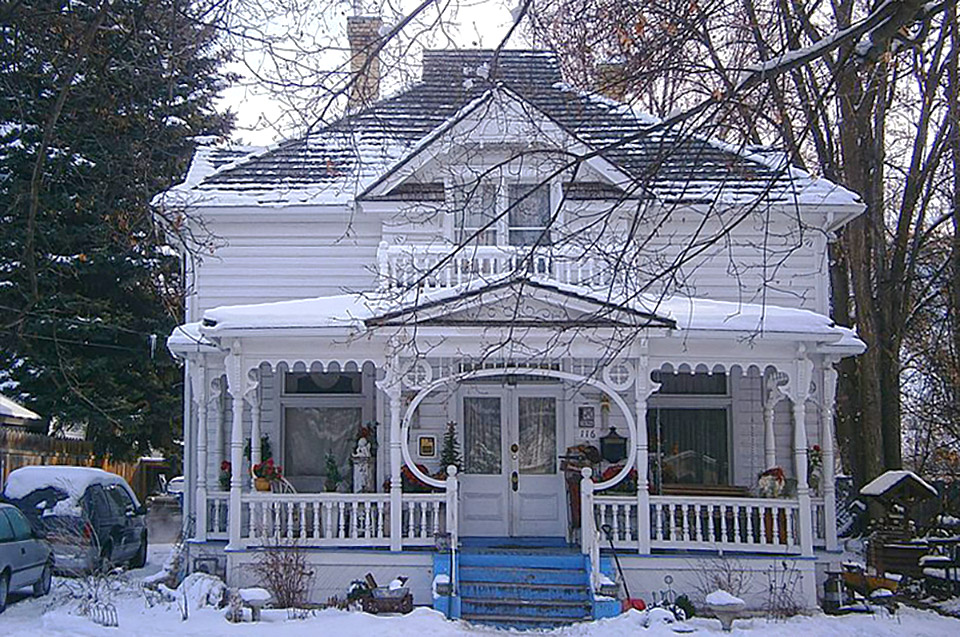 Photo: William McNeil Smith House, circa 1900, located at 116 South 100 East, Logan. Listed on the National Register of Historic Places in 1982. Photographed by wikipedia username: Ntsimp own work, 2015, [public domain], accessed September, 2022.
---
TOWNS
Amalga Town
Avon
Benson
Cache
Clarkston Town
Cornish Town
Cove
Hyde Park City
Hyrum City
Lewiston City
Mendon City
Millville City
Newton Town
Nibley City
North Logan City
Paradise Town
Peter
Providence City
Richmond City
River Heights City
Smithfield City
Trenton Town
Willsville City
Cache County administrative offices are located at 179 and 199 North Main Street, Logan, UT; phone: 435-755-1850.
The area that would become Cache County was settled beginning in 1855. The county was officially organized in 1864.
HISTORIC SITES
Baker, George Washington, House
Baker, Samuel, House
Bankhead, Heber K. and Rachel H., House
Bell--Johnson House
Bullen, Newell and Anna S., House
Burnham, James and Amy, Farmstead
Christensen, Carl F. and Sophia, House
Eccles, David, House
Ewing, Samuel and Lana, House
Gardner, James, House
Hanson, Soren, House
Hendricks, Lafayette and Elizabeth W., House
Hendricks, William S. and Margaret R., House
Hobson-Hill House
Howell-Theurer House
James, John P. and Sarah, House
John and Anna Crockett House
Knapp, Morgan A. and Clarissa R., House
Lee, John E., House
Logan Center Street Historic District
Logan Fish Hatchery Caretaker's Residence
McMurdie-White Farmstead
Merrill, Louis Edgar and Clara H., House
Mitton, Samuel Crowthers, House
Morrison, Hattie Merrill, Farmstead
Olson, Erick Lehi and Ingrid Larsen, House
Pond, Martin and Martha, Farmstead
Riggs, Zial, House
Smith, William McNeil, House
Tony Grove Ranger Station Historic District
Webb, S. Milton and Alba C., House
Willie, James G., House
Zollinger, Ferdinand, Jr., House