Round Rock City
Round Rock City Hall is located at 221 East Main Street, Round Rock, Texas 78664.
Phone: 512-341-3121.
---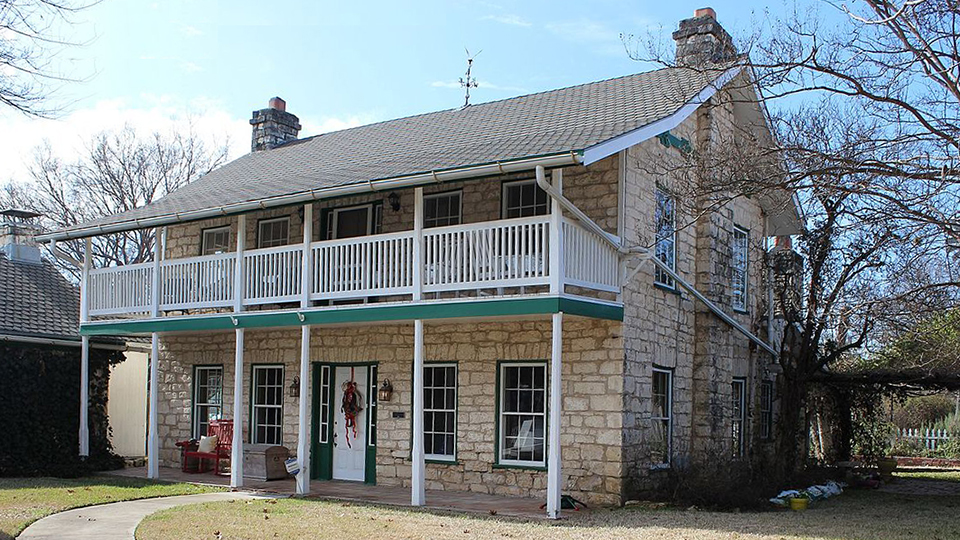 ---
Round Rock [†], Texas is one of the fastest growing cities in America. It is 37.7 square miles in area with another 29.6 square miles in its extraterritorial jurisdiction (ETJ). Much of the housing stock in the area consists of single-use subdivisions that connect to arterial roadways. Until a few decades ago, Round Rock was a small, rural community. Today it is the second-largest city in the five-county Austin-Round Rock metro area. The city is home to the Round Rock Express Minor League baseball team and soon-to-be-open attractions including the Round Rock Amphitheater and Kalahari Resorts conference center, hotel, and water park.
Round Rock's architectural history can be considered in five eras, each defined by the prevailing transportation mode and available building techniques: Pioneer Era, Pre-Railroad Settlement, Railroad Era, Highway Era and Freeway Era.
Round Rock was incorporated as a city in 1913.
† Round Rock 2030 Comprehensive Plan, 2020, www.roundrocktexas.gov, accessed August, 2021.
Neighborhoods
Anderson
Apache Oaks
Arbor Place
Austin Addition
Behrens Ranch
Bent Tree
Bradford Park
Bradshaw Addition
Brushy Bend Park
Brushy Creek North
Brushy Creek Sec 02
Brushy Creek South
Cambridge Heights
Cat Hollow Condos
Chandler Creek
Chapel Hill North
Chisholm Crossing
Chisholm Valley
Chisholm Valley South
Chisholm Valley West
Cimarron
Creekbend
Creekmont West
Crossing Condo Unit 302
Crossing Condos
Deepwood Condos
Dove Creek
Eagle Ridge
East Main Addition
Eggers Southview Addition
Enclave at Town Centre
Estates at Settlers Park
Fern Bluff
Flower Hill
Forest Bluff
Forest Creek
Forest Creek Estates
Forest Ridge
Great Oaks
Greenhill
Greenlawn Place
Greenridge
Greenslopes at Lakecreek
Hermitage
Hidden Glen
High Country
Highland Estates
Hills at Paloma Lake
Holder
Huntington Trails
Hydridge
Indian Ridge
Jester Farms
Kensington Place
La Frontera
Lake Creek
Lake Forest
Lakeside
Laurel Ridge
Legends Village
Little Oaks
Mayfield Ranch
Mays Square Condos
Meadow Lake
Meadows at Cambridge Heights
Meadows at Chandler Creek
Mesa Park
Mesa Ridge
Morningside Meadows
Nelson Addition
Oak Bluff Estates
Oak Hollow
Oakcreek
Oaklands
Old Town Meadows
Onion Creek Village
Paloma Lake
Peach Tree Valley
Pioneer Crossing
Preserve at Dyer Creek
Preserve at Stone Oak
Sonoma
Southern Terrace
Village at Mayfield Ranch
Vista Heights
Vista Oaks
Walsh Ranch
Westchester Park
Westview Addition
Westwind
Wild Plum Valley
Willowbend Estates
Windy Park
Windy Park Village
Windy Terrace
Wood Glen
Woods
Woods at Great Oaks
Nearby Towns: Pflugerville City •
---