Covington City
Covington City Hall is located at 200 West Washington Avenue, Covington, TN 38019.

---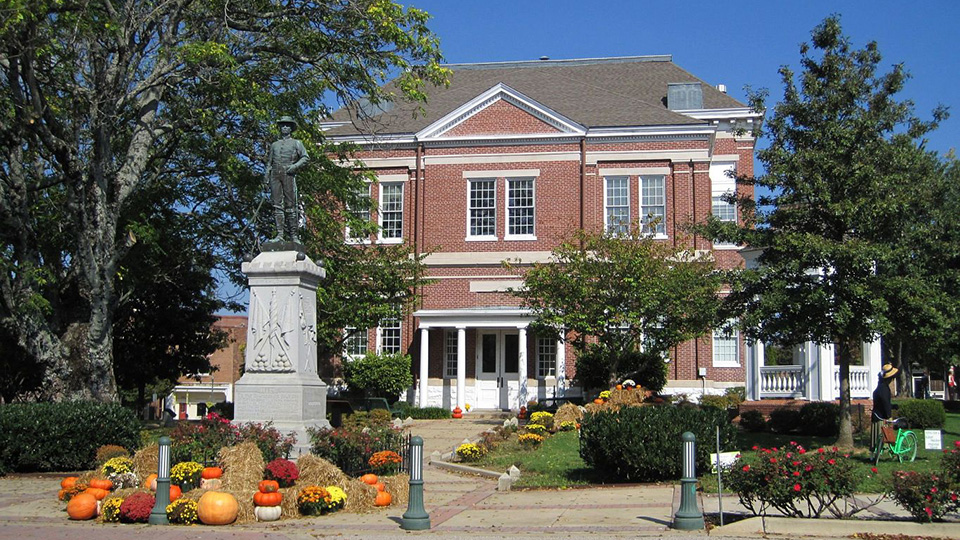 Photo: Tipton County court house, Covington, Stanton. Listed on the National Register of Historic Places in 2013. Photographed by User:Thomas R Machnitzki (own work), 2013, [cc-3.0], via Wikimedia Commons, accessed October, 2023.
---
Covington [†] was established as Tipton's seat of government on Dec. 11, 1824. On Dec. 9, 1826, the state legislature authorized the incorporation of Covington. The town was named in honor of General Leonard Wales Covington, a native of Maryland who was mortally wounded in the Battle of Chrystler's Field on Nov. 11, 1813. Throughout the county's history, Covington has been the leading city for commerce, higher education and training, manufacturing, jobs and professional services.
While in Covington drive down the Main and Maple Streets of the South Main Historic District and view the old homes and brick walks. The tree-shaded streets are especially delightful during autumn when the leaves show off their brilliantly bright colors. Take in an afternoon at the library or take your children to Cobb-Parr Park to enjoy the unique kids' designed playground, swimming pool, ball fields, tennis and other amenities.
† Our History, www.covingtontn.com/history, accessed October, 2023.
---