Gaffney Residential Historic District
Post Office: Gaffney
Zip Code: 29340
---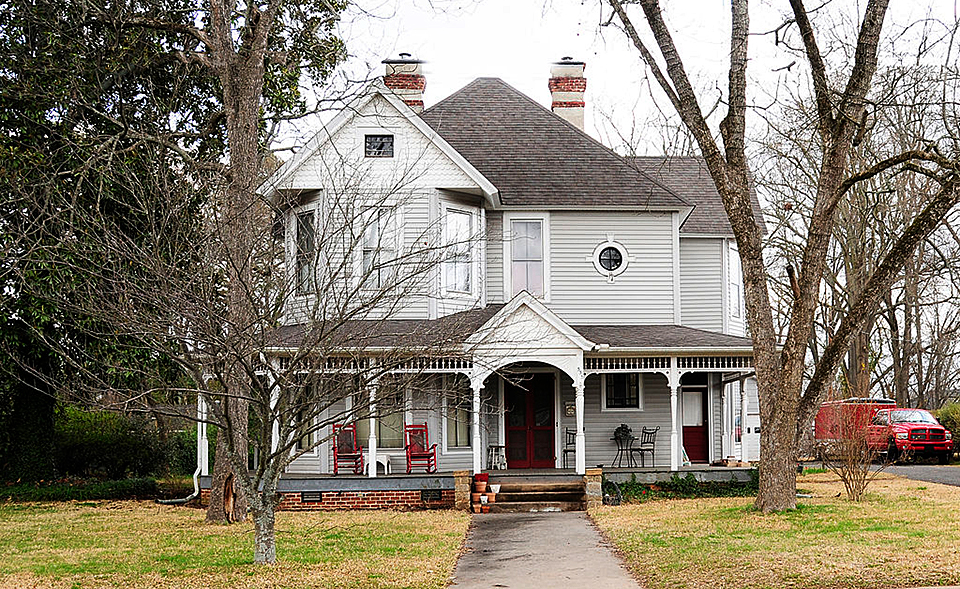 Photo: House in the Gaffney Residential Historic District, Gaffney, SC. The District on the National Register of Historic Places in 1986. Photographed by User:Bill Fitzpatrick (own work), 2012, [cc-3.0], via Wikimedia Commons, accessed August, 2022.
---
The Gaffney Residential Historic District contains 111 contributing resources in an eighteen-block area. Although seme infill construction has taken place since the 1930s, the majority of the resources were built between circa 1890 and circa 1930. Most of these resources are houses sited on large urban lots and oriented towards wide, tree-lined streets. Hemes are generally of frame or brick construction with fine examples of the Colonial Revival, Neo-Classic, and Bungalow styles as well as traditional vernacular forms. The majority of the buildings have been well maintained and the district basically retains its early twentieth century character.
The District is the largest concentration of historic residential architecture remaining in Gaffney. Within this area are sane of the finest and most architecturally significant buildings in the community. By the late nineteenth century the southeast section of Gaffney had becone the preferred residential area for the professional and merchant classes. From 1880 to 1930 several hundred families built substantial brick and frame hones in this section of the city. Included in the district are the hones of the textile mill executives, merchants, and other professionals who lived in Gaffney during its boon period at the turn of the century.
Adapted from: Philip Thomson, James Draeger, Thomason and Associates, Gaffney Multiple- Resource Area, nomination document, 1985, National Register of Historic Places, Washington, D.C.
Nearby Neighborhoods
Gaffney Commercial Historic District
Street Names
College Drive • Fairview Avenue • Floyd Baker Boulevard • Jeffries Street • Johnson Street • Limestone Street • Montgomery Street • Rutledge Avenue
---