Millersburg Village
Millersburg Village Hall is located at 6 North Washington Street, Millersburg, OH 44654.
Phone: 330-674-1886.
---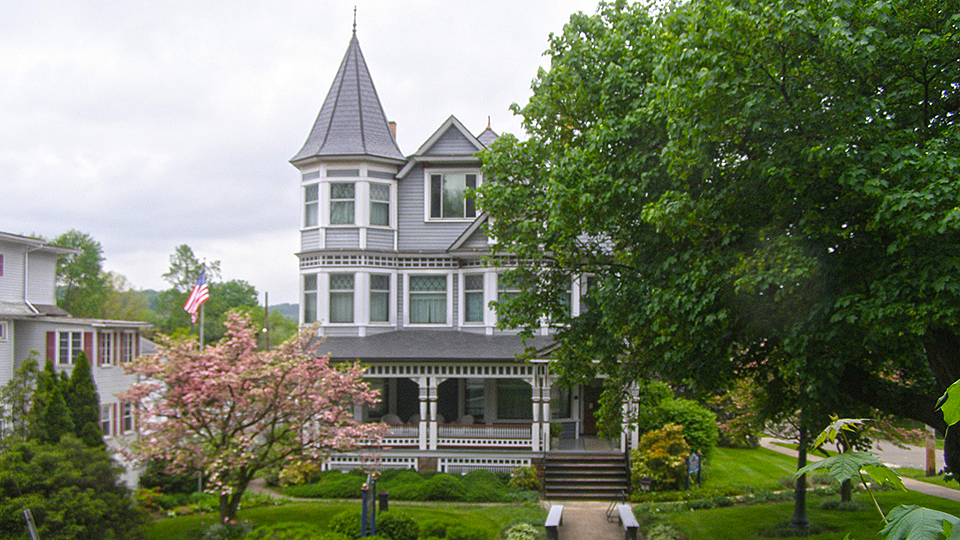 Photo: J. Brightman House, circa 1902, 484 Wooster Road, Millersburg. Listed on the National Register of Historic Places in 1974. Photographed by User:Chris Light (own work), 2013, [cc 5.0], via Wikimedia Commons, accessed July, 2023.
---
Neighborhoods
Brambly Hedge Condos
Hawks Landing
Rustic Acres
Beginnings [1]
Millersburg has always been the commercial center for Holmes County. Both the city and the county were established in 1824 and Millersburg was designated the county seat the following year. Its early political importance fostered and later reinforced its position in the commercial life of the county. Several scattered residences exist in the village from this era, and at least four commercial buildings which pre-date the Civil War era are concentrated along West Jackson Street. All of these buildings are small scale brick buildings displaying the symmetry, low pitched roofs and flat lintels typical of early 19th century architecture. One example in particular, the Mayers House, stands out because of its impressive stepped gables.
Steven McQuillan and David A. Simmons, Ohio Historic Preservation Office, Millersburg Multiple Resource Area, Holmes County, OH, nomination document, 1981 & 1984, National Park Service, National Register of Historic Places, Washington, D.C.
---