Andes Town
Andes Town Hall is located at 115 Delaware Avenue, Andes NY 13731.
Phone: 845‑676‑4791.
---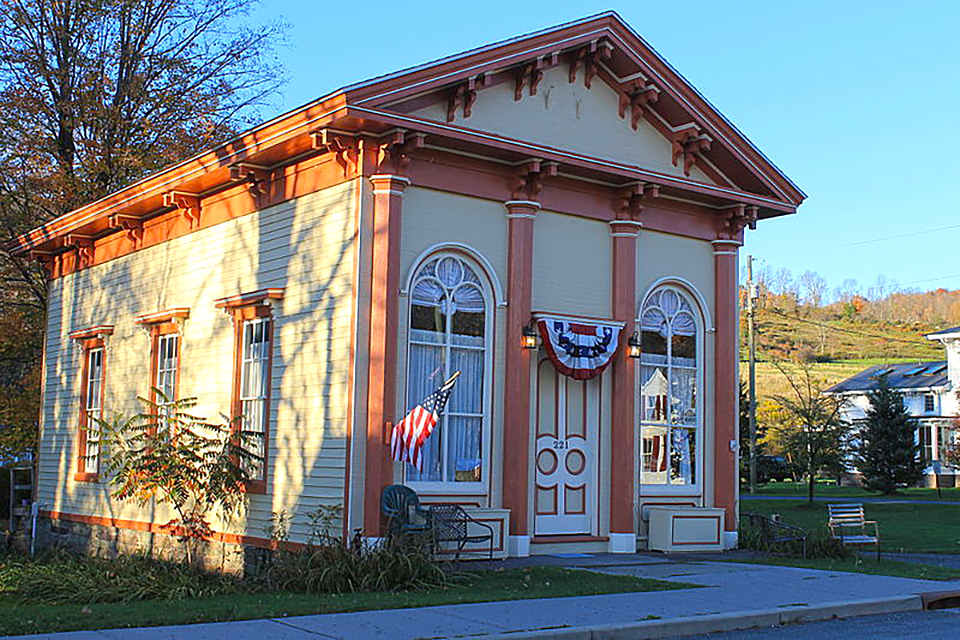 ---
In 2003 the former Village of Andes was dissolved and becamer part of the town.
Neighborhoods
Catskill Park
Dpwntown
Village of Andes
Beginnings [1]
The town was formed in 1819 from Middletown. The name was chosen because of the mountain-like terrain. There appears to have been little settlement in the area prior to the Revolutionary War. It was during the Revolutionary period and following the war that the first permanent settlements began, probably ca. 1781-1784. Early settlers included John, Jacob and Philip Shaver. The name of their settlement (Shavertown) survives today but in the name of the bridge along Route 30 that crosses the Pepacton Reservoir. By 1861 the postal hamlet of Andes contained 3 churches, an academy, a flour mill and two tanneries. Other early settlers were Francis Coulter, James Kidzie, Jacob Mable, Thomas Liddle, Samuel Davis, and Andrew Chisolm.
French, J.H., Gazetteer of the State of New York: Embracing a Comprehensive View of the geography, Geology, and General History of the State ..., Ira J. Friedman Inc., Port Washington, NY 1860
---