Frenchtown Borough
Frenchtown Borough Hall is located on Second Street, Frenchtown NJ 08825.
Phone: 908‑996‑4524.
---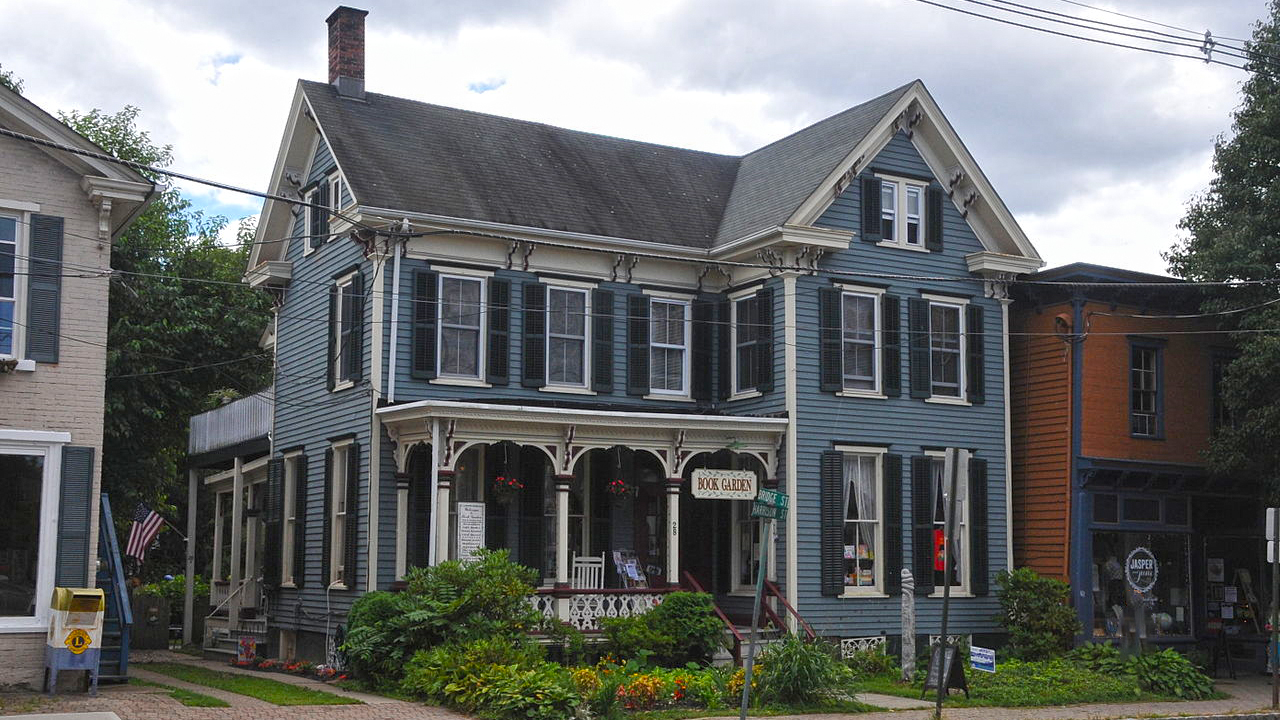 Photo: H. H. Pittinger House, circa 1860, located in the Historic District on Bridge Street. Photographed by user: Jerrye and Roy Klotz, MD (own work), 2007, [cc-3.0], via Wikimedia Commons, accessed October, 2021.
---
Neighborhoods
River Mills at Frenchtown
Boro land area is 1.2 square miles. Public elementary students (K-8) attend Frenchtown Elementary at 902 Harrison Ave, Frenchtown 08825; phone 908-996-2751. High School students (9-12) attend Delaware Valley Regional High School, 19 Senator Stout Rd, Frenchtown 08825; phone: 908-996-2131.
Frenchtown Boro is home to the National Register Frenchtown Historic District. [1] Before the American Revolution, Thomas Lowrey owned the area now comprising the Frenchtown Historic District. He built a gristmill on the land fronting the Delaware River. Lowrey sold the land (968 acres) in 1794 to Paul Henri Mallet-Prevost, who served as a soldier in the French Revolution. Though he was thought to be French – hence the name Frenchtown – Paul Henri was a Swiss! The borough was set off from Alexandria Township on April 4, 1867. By 1881 Frenchtown was the site of several mills, stores, and taverns.
Hunterdon County Cultural & Heritage Commission, Historic Sites & Districts in Hunterdon County, NJ, 2002, www.co.hunterdon.nj.us
Nearby Towns: Alexandria Twp • Bridgeton Twp • Delaware Twp • Holland Twp • Kingwood Twp • Milford Boro • Tinicum Twp •
---