Zebulon Town
Zebulon Town Hall is located at 1003 North Arendell Avenue, Zebulon, NC 27597.
Phone: 919‑269‑7455.
---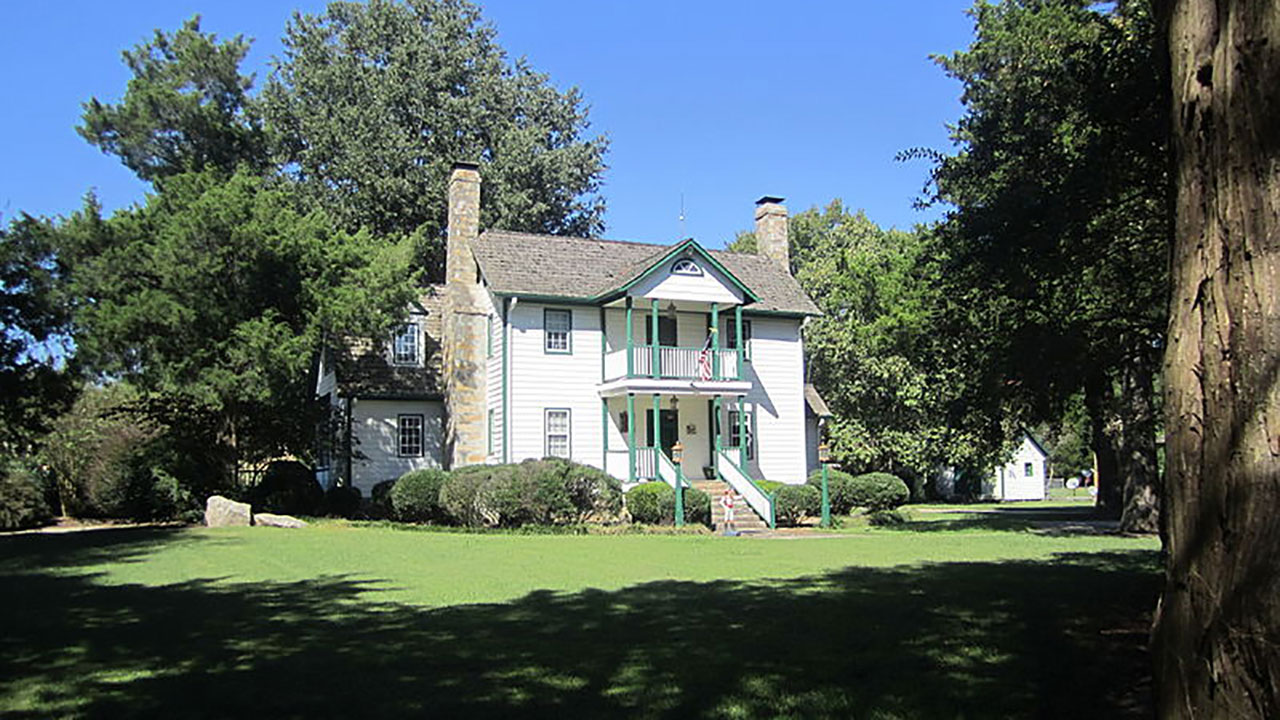 Photo: Bennett Bunn Plantation, circa 1833, located at Route 97, Zebulon, NC. Listed on the National Register of Historic Places in 1986. Photographed by User:Matheny.michelle (own work), 2011, [cc-3.0], via Wikimedia Commons, accessed August, 2021.
---
Named for Zebulon B. Vance, a North Carolina governor during the Civil War, the town was incorporated in 1907. Capitalizing on a 1906 decision by the Raleigh and Pamlico Sound Railroad to build a rail line through the area's dense pine forest, Edgar Barbee and Falconer Arendell organized the Zebulon company and platted lots, blocks, and streets. Thomas J. Horton was elected the first mayor of the town. [1]
Neighborhoods
Autumn Lakes
Barrington Ridge
Bassett Ridge
Bradford Place
Brantley Woods
Brookfield
Buffalo Creek
Candlewood Farm
Chadbourne
Country Club Farms
Country Meadows
Eagle Nest
Eagle Ridge
Garrett Ridge
Gibson Glen
Harrison Village
Holly Knoll
Hopkins Trace
Horton Heights
Judd Street Estates
Little River
Lynn Hills
Medfield Estates
Morgan Woods
Neighbors Walk
Netherfield
Oakleigh
Perry Oaks
Perry Ridge
Pinewoods
Red Oak
River Acres
Rivercrest Estates
Stallings Crossing
Sugarhill
Twin Creeks
Wakelon Heights
Whitley Manor
Woodford
Zebulon[2], in southeastern Wake County, is an early twentieth-century town with its roots in the railroad, which came through the area in 1907, the same year that the tiny place got a post office and incorporated as a town. By 1912, there were several stores, a couple of tobacco warehouses and mills, a hotel, a cotton market, a bank, and even telephone service. In 1916, Zebulonites voted for a bond to pave the streets. The town was growing at a fast clip—its population very nearly doubled between 1910 and 1920, when it neared one thousand residents.
History, Town of Zebulon, www.townofzebulon.org, accessed February, 2011.
Nearby Towns: Wendell Town •
---