Versailles City
Versailles City Hall is located at 196 South Main Street, Versailles, KY 43083.
Phone: 859‑873‑4581.
---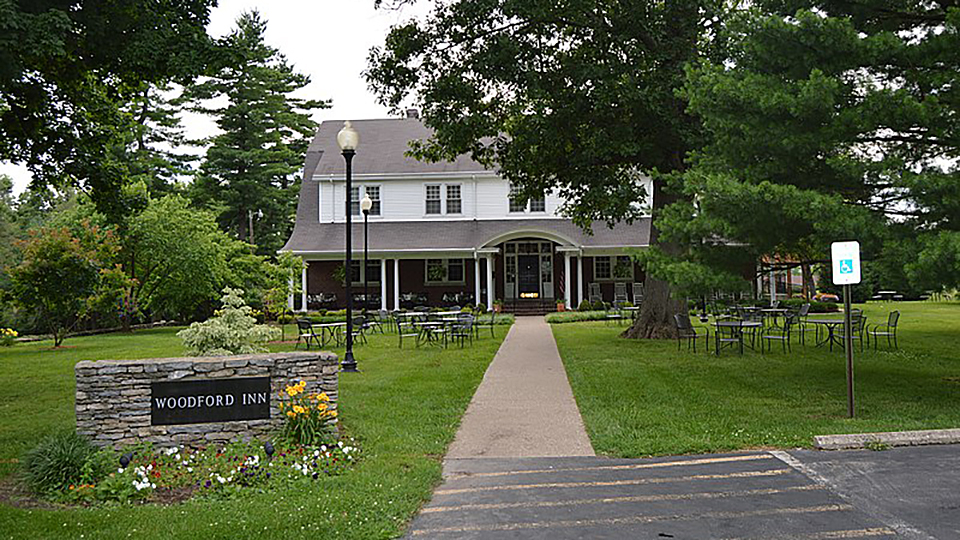 Photo: Cleveland House, circa 1927, located at 140 Park Street, Versailles. Listed on the National Register of Historic Places in 1978. Photographed by Wikipedia username: Nyttend (own work) 2007, [public domain], via Wikimedia Commons, accessed January, 2023.
---
Neighborhoods
Aachen Estates
Adena Trace
Adena Woods
Ashmore
Bryanwood
Cedar Ridge
Charmac
Charmil Estates
Clifton Heights
Colonial Estates
Derby Hills
Eagle Crest
Edmonds Cross
Elm Street Heights
Gleneagles
Helmsley
Hiddenaway Estates
Hillcrest
Homestead Estates
Hunters Ridge
Huntertown
Huntertown Glen
Ky River
Lakeview
Lancaster Place
Lanes View
Laval Heights
Locust Grove
Masters Estates
McFall Estates
Merewood
Oak Hill Estates
Paddock Place
Park Place
Ridgewood
Rose Ridge
Shir-Don Estates
South Hill
Spring View
Stonegate
Stourbridge
Sugartree
Sycamore
The Shires
Villas of Wooldridge
Wil Rose Estates
Woodlands
Wooldridge
Versailles as Described in 1939 [1]
Versailles, seat of Woodford County, was named by General Calmes for Versailles, France, as a tribute to Louis XVI for his timely aid in the Revolutionary War. The town was established in 1792 on the lands of Hezekiah Briscoe, an infant, the title being vested in "a number of gentlemen landowners," among whom was General Marquis Calmes. The town site is a circle whose radius is 600 yards and whose center is the courthouse. On Main Street is the site of Watkins Tavern, a noted inn of early days kept by Henry Watkins, Henry Clay's stepfather. The old landmark burned down about 1932, being, at the time, considerably more than 100 years old. Margaret Hall, an Episcopal school for girls, is a fine example of the mansion of ante-bellum days. Near the eastern edge of the campus is a monument to General Calmes.
Federal Writers' Project of the Works Progress Administration for the State of Kentucky, University of Kentucky, Kentucky: A Guide to the Bluegrass State, American Guide Series, Harcourt Brace and Company, New York, 1939.
---