Vallejo City
Vallejo City Hall is located at 555 Santa Clara Street, Vallejo, CA 94590.
Phone: 707-648-4576.
---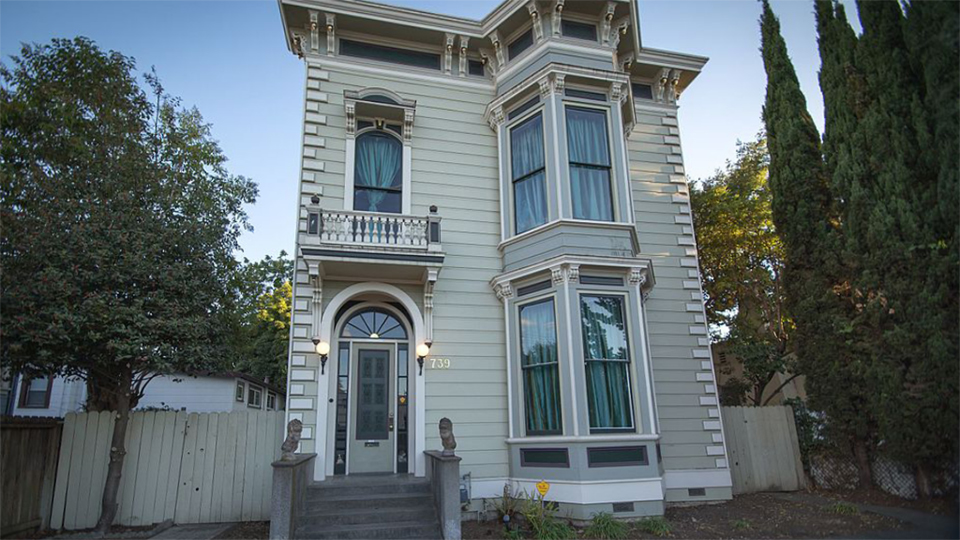 Photo: Daniel Webster Harrier House, 739 Ohio Street, Vallejo, CA. listed on the National Register of Historic Places in 2015; wikipedia username Melissa Bowman, photographer, 2013, [cc-4.0] via wikimedia commons, accessed March, 2021.
---
The City of Vallejo welcomes you to the largest city in Solano County, and the tenth most populous city in the San Francisco Bay Area. Vallejo residents are proud of their friendly, culturally and ethnically diverse city that offers a unique variety of residential, education, shopping, entertainment and recreation opportunities.Ę ItŐs a great place to visit, and an awesome place to live! — www.cityofvallejo.net.
Neighborhoods
American Canyon
Ascot Highlands
Glen Cove
Glen Cove Landing
Northgate
Vallejo Heights
Vallejo Hills
Vallejo Mobile Estates
---