The Baldwin County Courthouse is located at 312 Courthouse Square, Bay Minette AL 36507; phone: 251‑862‑2883.
---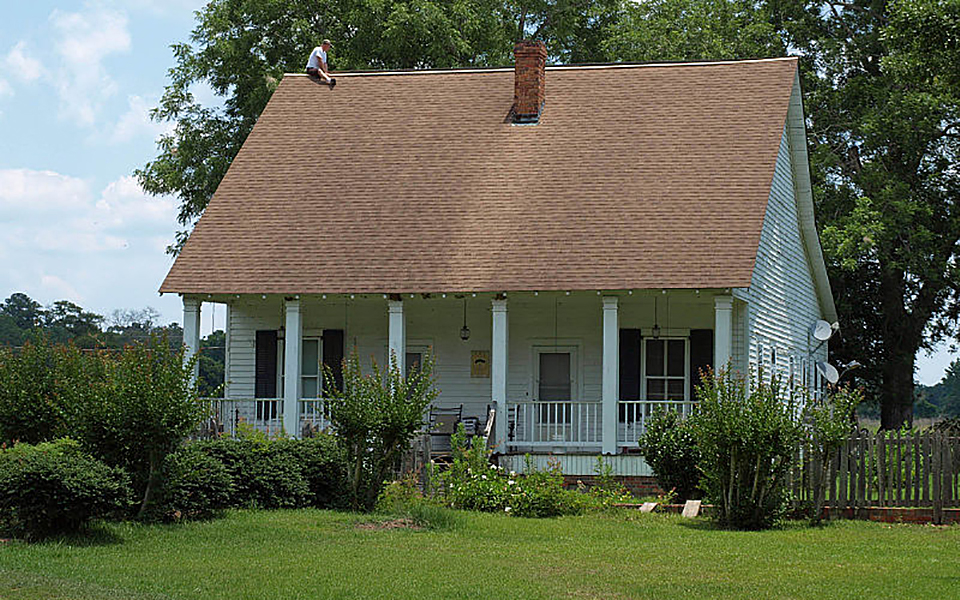 Photo: Nelson House (Reynolds House), circa 1912, located on Route 59 North, Latham, AL. Listed on the National Register of Historic Places in 1988. Photographed by user:Chris Pruitt (own work), 2013, [cc-3.0], via Wikimedia Commons, accessed October, 2021.
---
Beginnings [1]
Baldwin County was created by the Mississippi Territorial Legislature in 1809. It was the third county formed in the state, and its territory was taken from Washington County. As originally constituted it lay wholly west of the Tombigbee River, east of the Mississippi line, north of the 31st parallel, and south of the fifth township line, including the country south of that line in the present Clarke County.
The county was named for Abraham Baldwin, a distinguished citizen of Georgia, so given in deference to the wishes of the early settlers of the county, many of whom were from that State.
The county seat was established at McIntosh Bluff on the Tombigbee River. In 1820 it was transferred to Blakeley. Then, about 1870 it was moved to Daphne. Finally, Bay Minette was named county seat in 1901, where it remains.
The first settlements in the county were made on Lake Tensaw and on Tensaw River, mostly by Tory families which migrated from Georgia and South Carolina during the American Revolution; although some came after the struggle, leaving their homes in consequence of Whig intolerance. Some of the family names of early settlers were: Byrne, Easley, Hall, Kilcrease, Linder, Mims, Pierce, Sibley, Steadham, Stockton and Holmes. Of these, Captain John Linder was the most prominent.
Owen, Thomas McAdory, LL.D., History of Alabama and Dictionary of Alabama Biography, volume I, S. J. Clarke Publishing Company, Chicago, 1921.